Shred Utah: An Ultimate Guide of Utah's Best Ski Resorts
Utah is known for having some of the best snow on earth and many high-quality ski resorts. A couple of the more mainstream ones are Brighton and Solitude; however, don't sleep on some of the smaller ones like Deer Valley or Park City Resort. Most importantly, you can't really go wrong when deciding which resort to ski at because this comprehensive guide will help you to find the best fit for you!
Skiing Big Cottonwood Canyon
Brighton
Brighton Ski Resort boasts 66 trails, 1,875 vertical feet, and gets 500" of snow annually. Located at the top of Big Cottonwood Canyon, it's no secret that Brighton has some of the best snow in Utah. If you're a big fan of powder, then Brighton is the ski resort for you. Amazingly, the snow at Brighton is traditionally light and fluffy making it every skier's paradise. In addition, Brighton also has a variety of trails ranging from the beginner's "bunny hill" to the ultra-challenging double black diamonds. Therefore, with so many trail options combined with the fantastic snow, you won't be getting bored any time soon. There's Brighton is one of the premier ski resorts in Utah.
Solitude
Skiing at Solitude is simple. Averaging 500" of snowfall every year, Solitude has great light dry powder perfect for any skier. They have a stunning variety of terrain that makes for a perfect day of skiing. Solitude has many casual options for skiing that lean towards moderate difficulty making it the perfect ski resort to take your family. With 1200 acres of skiable mountain you will never be bored when you visit Solitude. Whether you're new to skiing or just want a nice ski day with the family, Solitude is the resort for you.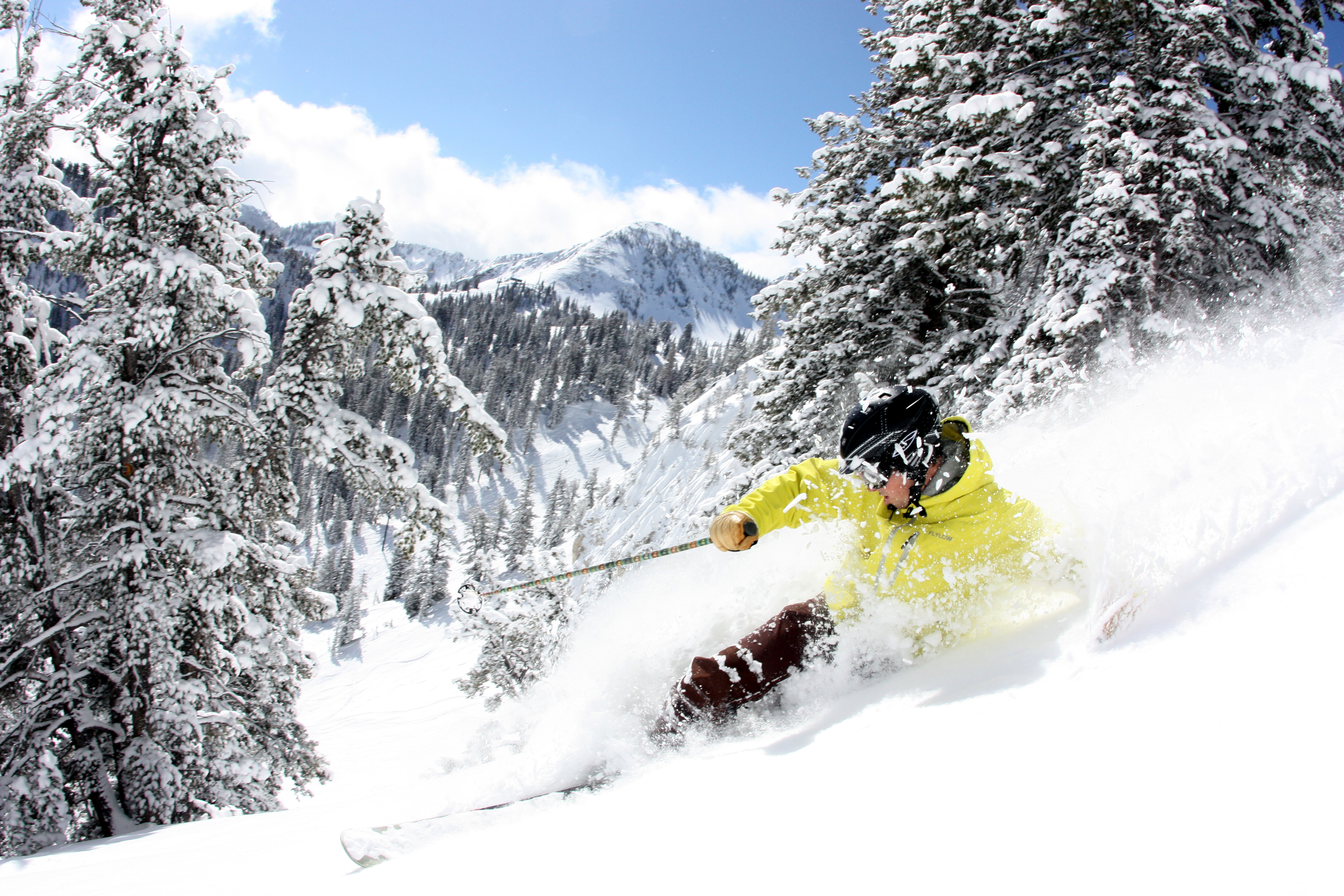 Skiing Little Cottonwood Canyon
Alta
Alta is where you can find one of Utah's longest ski seasons. If you are looking for fresh powder on a daily, Alta's annual 547" snowfall will be coming through for you. Alta is known for its deep powder and steep terrain. If you are looking for a challenge, more than half of Alta's skiable area is expert level. You will be sure to test your ski abilities at this resort! Alta is a ski only resort, sorry snowboarders! With 2,164 of skiable area, Alta will give you no short of an awesome ski day.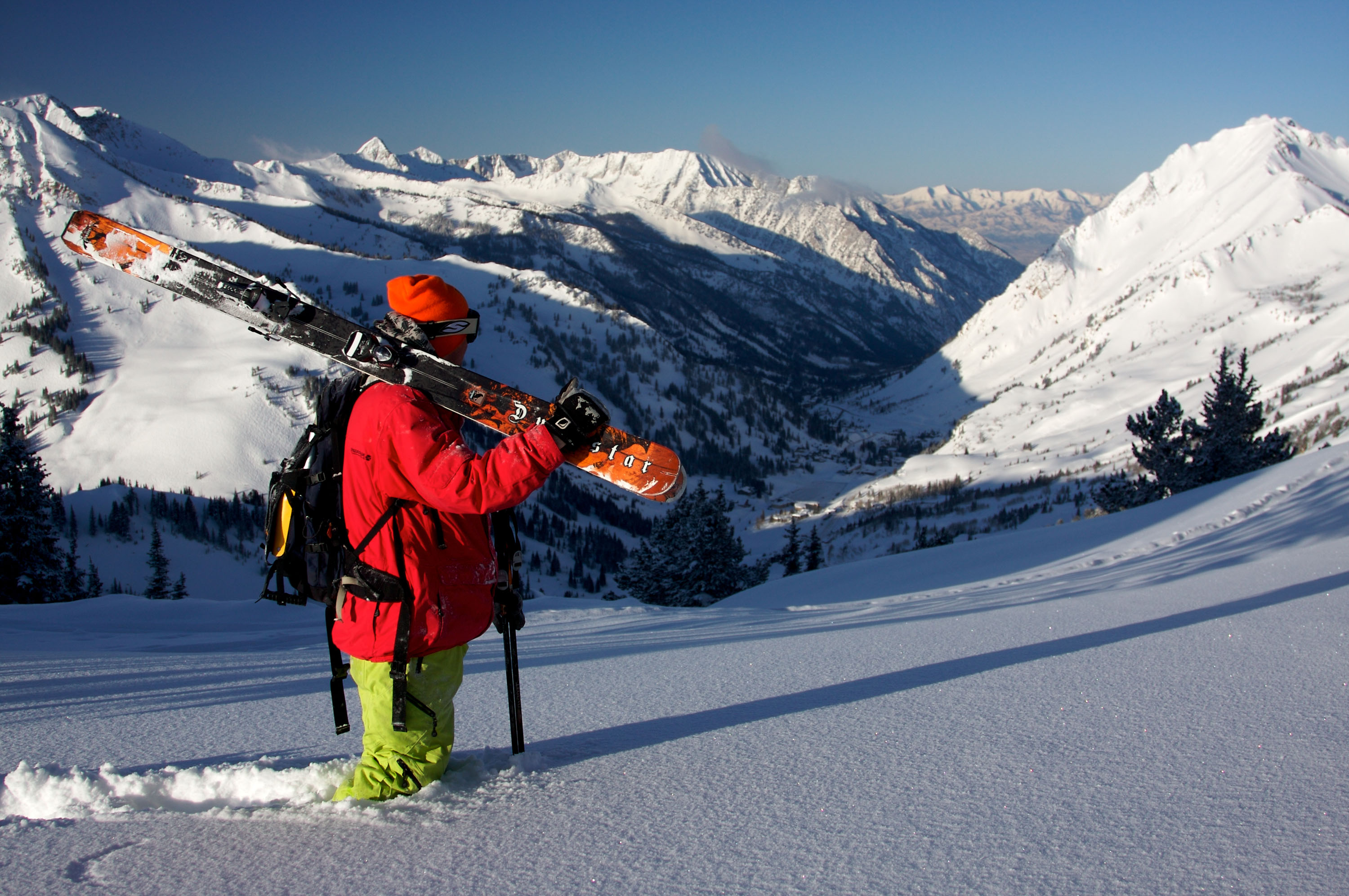 Snowbird
One of the best ski resorts in Utah is SnowBird resort, located right next to Alta! With connecting trails, skiers can purchase an Alta-Bird season pass which grants access to both resorts. This resort is known for its swiss roots, hosting Oktoberfest every fall. Allowing snowboarders on the mountain, Snowbird's annual snowfall of 500" will give you a fun powder day on the slopes. If you are looking for a great intermediate to advanced ski level, this is your resort!
Skiing Resorts in Park City
Deer Valley
Looking for a movie star? Deer Valley is your resort! Above all, Deer Valley is the luxury of all Utah's ski resorts and tends to be on the pricier side when it comes to purchasing a lift ticket. It has a large range of terrain, from your first time skiing to your typically every day on the slopes type of skier. Deer Valley is another resort that is exclusive to skiers. This resort has many different snow conditions with it changing on a daily. Deer Valley is also known for its excellent lodging and spas. Skiing at Deer Valley will be sure to give you a splendid experience any day of the week.

Park City Mountain
Park City Resort is the largest resort in the nation. With 7,300 acres of ski terrain, you are sure to find a perfect fit for any ski level. Park City offers 6 terrain parks, 43 lifts, and over 300 runs. Without a doubt, skiing Park City will take more than a couple of days because with so many options, skiers tend to stay and explore the mountain. Like Deer Valley, Park City has ever-changing ski conditions on a daily basis. Depending on the day, you could see some powder in the upper bowls. Park City is your all-in-one ski resort in Utah. Go to Park City if you are looking for lots of exploring in the mountains.