Eggs in the City
Do you love breakfast? Of course you do, welcome to Eggs in the City. Eggs in the city is on of the premier breakfast locations in the state of Utah. Their menu has options for everyone to start their day off right with the most important meal of the day. Do you want a wide range of variety? always having something new to try? Eggs in the City has it all, from enchiladas, biscuits and gravy, omelets and more, nobody will leave this local breakfast joint with a hungry stomach.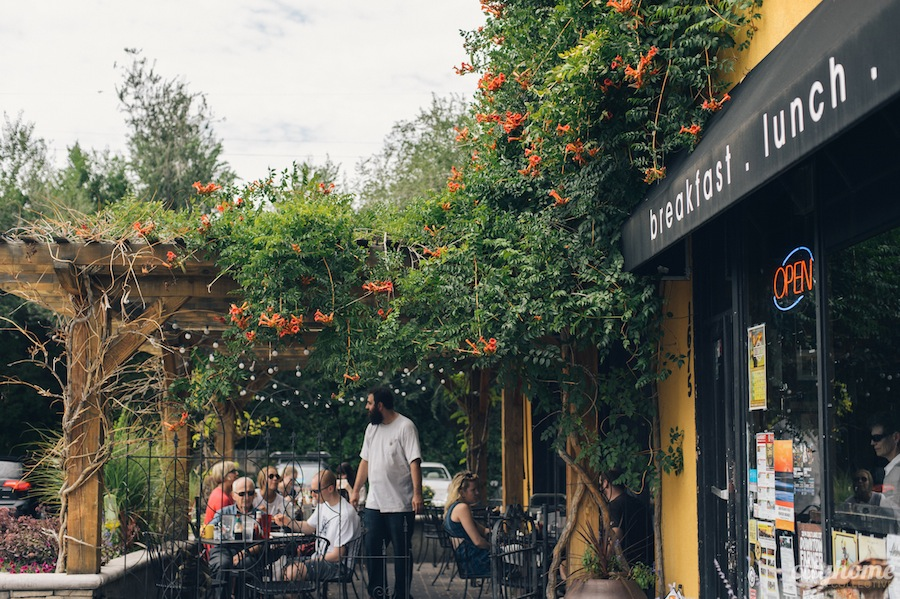 More than Breakfast
Don't have time to get breakfast? Swing by for some of the best lunch served in the state! Their breakfast menu rolls over into the lunch hours, plus they prepare some special options for the lunch rush. You have a choice of salads, burgers, phillys, sandwiches and more! So come on in during lunch hours, meet locals and treat your taste buds.
My Favorites
My personal favorite is the Greek skillet, the combination of feta and avocado with the rest of plate makes my taste buds soar! If I am listening to my sweet tooth, their cinnamon swirl pancakes can satisfy my cravings with the best of them! These pancakes are just as they sound, giant cinnamon roll dreams.
Where to find them
Located on 1300 south in downtown Salt Lake, Eggs in the City opens at 8 AM and serves until 2 PM every day. If you love visiting a restaurant because of the atmosphere Eggs in the City will certainly keep your attention! Located in what used to be a gas station and accompanied with a patio that is perfect for warm weather days, Eggs in the City will keep your stomach full and your senses happy. Want to reach out? maybe reserve a table or thank them for their service? feel free to reach out and contact them here. If you are looking for a great meal, great service, and a place that makes you want to keep coming back, Eggs in the City is for you.

Missed Breakfast?
Check out some of these other local favorites:
Burgers: Hire's Big H Mexican: Red Iguana Desert: Gourmandise