Best Park City Utah Airbnb's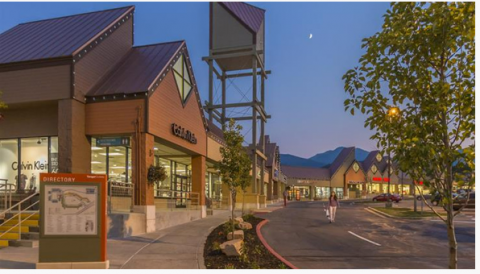 Park City, Utah is an excellent location for an action-packed weekend. Although there are several luxury hotels such as Deer Valley Resort, the Waldorf Astoria, Park City Mountain Resort, and The Lodge at Blue Sky, many people prefer to rent out an Airbnb instead. For those wondering what Airbnb is, the company focuses on connecting people who want to rent out a home for a vacation with those homeowners willing to let vacationers live temporarily in their homes. This company has been wildly successful in recent years as a strong competitor of local hotels (see Airbnb stock performance here). Airbnb's are often cheaper than local hotels, but that is not always the case. Although there are no Airbnb coupons, if you are an Airbnb member, you can earn travel credits through their referral program. This blog post will cover some of the best Airbnb's in Park City Utah.
Upscale and Modern Park City Lodge
This Park City Airbnb isn't your average old lodge. This beautiful 10 person home has 4 bedrooms and 3 bathrooms that can comfortably hold the whole family. This Airbnb features a large master bedroom, 1 guest room with a king bed, 1 bunk room with 2 twin beds and bunk beds, and finally another guest room with a twin bed and twin trundle. After skiing or hiking in Park City, what could be better than taking a dip in the 8 person jacuzzi outside? This Park City Airbnb has a private hot tub that is out of view from any neighbors so you can soak in peace. The free Park City bus is steps away from this Airbnb, making it a super convenient location. Other amenities include a Viking gas grill, underground garage with 2 reserved parking spaces, a community heated outdoor pool, a community fitness center, and a common game room with billiards. Pricing for this amazing Utah Airbnb starts at $321 per night.
Large Rustic Park City Log Cabin
Looking for a more down-home feel? Check out this Park City cabin that holds up to 8 guests. This Park City Utah Airbnb is the perfect base camp for skiing adventures and is a few minutes drive (or free shuttle) to Canyons/Park City resorts, or Deer Valley resort. The Cabriolet lift is a 6 minute walk or 1 bus stop away. Perfect for couples, this cabin features two "master" bedrooms with attached full baths. A fireplace makes the living room feel warm and cozy after a day out on the slopes. Need a pick-me-up? This Airbnb features Nespresso and drip coffee machines to give you some pep in your step. The attached 2 car garage keeps your car warm and dry from the famous Utah snow. Plan on having an extended stay? This Airbnb in Park City offers weekly discounts. Their nightly rate starts at only $151 per night, making this a very affordable Airbnb.
Park City Condo Walkable to Deer Valley
Looking for an Airbnb in Park City walkable to all the sights? This 6 guest condo is for you! The condo features 2 bedrooms and 2 bathrooms, ideal for a smaller gathering. A brief walk and you're right at the base of Deer Valley for a day of skiing, hiking, or biking. The Park City Airbnb also features a 6 person private hot tub that you can relax in after a day of sightseeing. The free shuttle stops outside of the building and whisks you away to downtown Park City. This condo has a homey gas fireplace, a large front wraparound deck, and a garage with a dedicated parking spot. This Airbnb starts at an affordable $190 per night.
Luxury Park City Condo with Hot Tub
If a more luxurious experience is what you're after, this upscale condo is the perfect Park City rental for you. This gorgeous Airbnb can hold 8 people and features 2.5 baths for your friends or family to explore. With a modern feel, this Park City Airbnb also boasts modern amenities like a shared pool and hot tub, a common fitness room, and free parking for 2 vehicles in an underground garage. The location of the condo is ideal as well, and the Park City Cabriolet ski lift base, making it the ideal launching pad for skiing or mountain biking in the summer. There is also a golf course just steps away from the condo for you and your friends to enjoy. Come and see how exciting luxury can be! This Airbnb starts at $241 per night.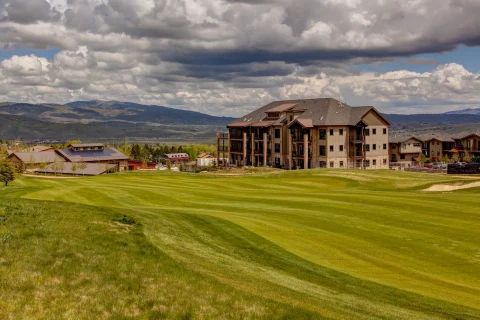 Clean and Simple Park City Studio
This bright white studio is the ideal Park City Airbnb for a couple looking to explore more of Utah. Featuring a loft style, this Airbnb has a private deck and a 1 minute walk to the free shuttle stop, granting you easy access to Park City skiing. There is also a convenient E-bike station right outside of the studio, allowing you to easily zip into town. Tailored to a couple that appreciates the simple things, the studio has a mini fridge, toaster oven, and coffee maker. The location of this Park City Utah Airbnb is also spectacular, located at the center of skiing, mountain biking, downtown Park City, and popular restaurants. Enjoy a Park City Utah getaway without breaking the bank, as this Airbnb starts at only $83 per night.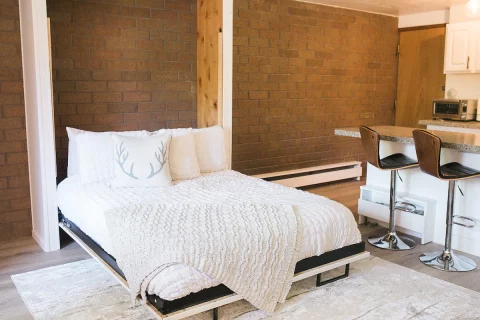 Selecting a Park City Utah Airbnb
Choosing the right Airbnb can be a challenging and overwhelming endeavor, especially when there are so many amazing properties out there. In fact, selecting a destination may be the first hurdle you face when planning a vacation, as Airbnb's in Miami, Las Vegas, San Diego, and Chicago are more well-known. However, Park City Utah is an amazing and exciting town filled with daring winter challenges, high-end shopping, and fun summer activities for the whole family. Once you've settled on Park City, selecting your Air b and b in Park City comes down to your group size, budget, location, and the overall vibe of the property. We welcome you to stay in an Airbnb in Park City Utah in the near future!
external incoming link: https://www.reddit.com/r/SaltLakeCity/comments/qzqlu9/places_to_stay_in_park_city/