Everything Genealogy and Family History in Utah
Utah is a state that is deeply rooted in its history and culture, making it a perfect destination for genealogists and family history enthusiasts. The state is home to numerous archives, libraries, museums, and historical sites that are dedicated to preserving the rich heritage of the region. Whether you are just beginning your genealogical journey or are a seasoned researcher, Utah offers a wealth of resources and experiences for those interested in exploring their family history.
Here are the top things to do in Utah related to genealogy:
1. Visit the Family History Library
Located in Salt Lake City, the FamilySearch Library is the largest genealogical library in the world. It houses millions of records, including census records, military records, immigration records, and more. It keeps over 2.4 million rolls of microfilm, 727,000 microfiche, 356,000 books, and 4,500 periodicals. The library also has free access to many of the major genealogy websites, such as Ancestry.com and FindMyPast. The library is open to the public and offers free access to its extensive collection, as well as research assistance from experienced staff members. Whether you are a beginner or an experienced researcher, the Family History Library should be your first stop in Utah!
(There are many free FamilySearch Libraries throughout Utah…Check out our Utah Family History Center Guide!)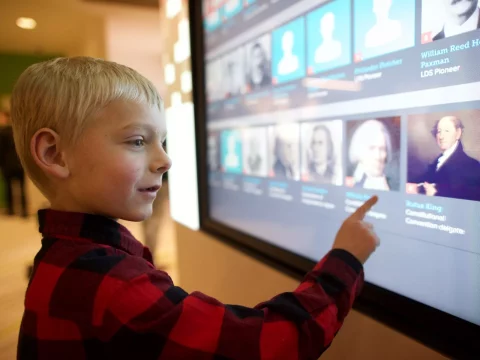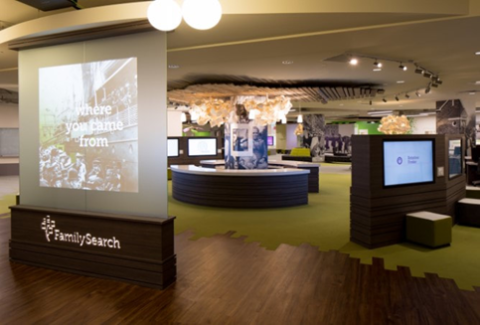 2. Explore the Utah State Archives
The Utah State Archives is another valuable resource for genealogists.  The Utah State Archives is home to a vast collection of historical records, including vital records, court records, land records, and more. Researchers can access these records in person or online, making it easy to search for ancestors who lived in Utah. The archives also offer workshops and training sessions for genealogists of all skill levels! The archives also have a searchable database of records, making it easy to find what you are looking for. You can visit the archives in person or search their online database.
3. Attend the Utah Genealogical Association Conference
The Utah Genealogical Association hosts an annual conference that brings together genealogists from around the world. The conference features a variety of sessions and workshops on topics such as DNA testing, online research, and record analysis. It is a great opportunity to learn from experts in the field and network with other genealogists.
4. Attend RootsTech
Utah is a hub for genealogy conferences and events. The largest of these is RootsTech, held annually in Salt Lake City. The conference brings together genealogy enthusiasts from around the world, offering keynote speakers, workshops, and other activities. Attend to learn everything you need to know about family history (and maybe even meet a celebrity or two.)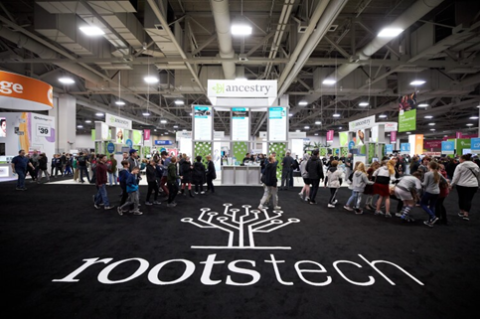 5. Visit Historical Sites
Utah is home to numerous historical sites that offer insights into the state's rich history and can help you learn more about your ancestors. These sites can provide context and background information for your genealogical research. Some of the most popular historical sites in Utah include Temple Square, Fort Douglas, and the Golden Spike National Historic Site. For example, the Golden Spike National Historic Site commemorates the completion of the first transcontinental railroad, which brought thousands of immigrants to Utah. This Is The Place Heritage Park is another must-visit site, which recreates life in early Utah and includes a museum dedicated to Latter-Day Saint pioneers.
6. Take a Genealogy Tour
Several companies in Utah offer guided genealogy tours that take you to historical sites and other locations relevant to your family history. These tours are led by experienced genealogists who can help you navigate the often complex world of genealogy research. They can also provide insights into the history and culture of Utah.
7. Attend Local Genealogy Society Meetings
Utah is home to several local genealogy societies that offer regular meetings and workshops for genealogists. These societies can be great resources for networking and learning about the latest research techniques and tools. Some of the most active societies in Utah include the Salt Lake Institute of Genealogy and the Utah Valley Genealogical Society.
Start Exploring Genealogy in Utah!
Utah is a fantastic destination for genealogists and family history enthusiasts. Whether you are just starting your research or are a seasoned researcher, there is no shortage of resources and experiences to help you uncover your family history. From the world-renowned Family History Library to the numerous historical sites and local genealogy societies, Utah is a treasure trove of information for anyone interested in exploring their past. We're excited to see you explore!:)