Best Places In Utah
Seven Slopes' top picks for the best activities, nightlife, and trending locations in Utah for 2022. If you're seeking a thrilling experience throughout Utah then browse these top picks!
1. Moab, Utah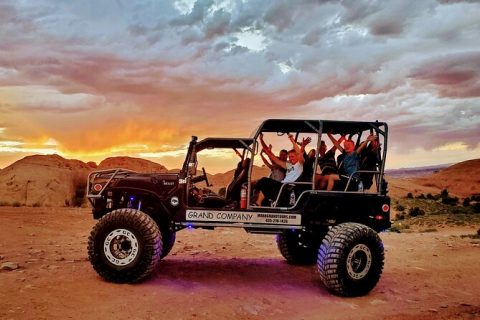 Moab is a great place for a pleasant family vacation because it's one of Utah's most well-liked tourist spots. Mountain biking, rock climbing, off-road excursions, ziplining, and two amazing national parks, Arches National Park and Canyonlands National Park, are just a few of the activities available. Moab is the ideal place to get outside and experience some of nature's most extreme experiences because there are so many thrilling outdoor activities there!
2. Park City, Utah
Only 37 minutes separate Park City, a particularly special destination, from Salt Lake City's central business district. You may board a bus for $3 and it will arrive in about 53 minutes. In addition to having established the historic Olympic Winter Park by hosting the Winter Olympics in 2002, Park City is also home to many significant mountains, including Park City Mountain Resort and Deer Valley Resort. There are a ton of outdoor activities in addition to fantastic festivals like the Sundance Film Festival and the Kimball Arts Festival. Park City is a fantastic getaway destination for couples or families as there are so many nearby attractions and things to do that appeal to everyone.
Best bar food
Park City Main Street Historic District
3. The Great Salt Lake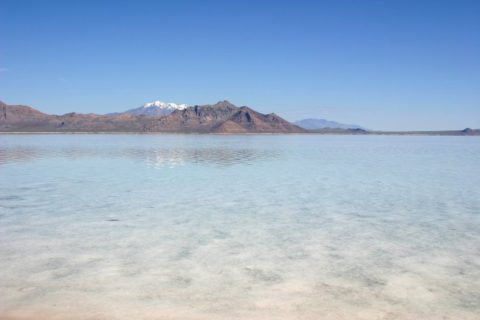 One of Utah's most treasured lakes is the Great Salt Lake. It's one of the biggest salt-water lakes in the Western Hemisphere and the biggest lake in the whole state of Utah. It is famous for floating in saline water, being extremely shallow, permitting few to no boats, and having no fish life. The lake's second big feature, Antelope Island, offers spectacular vistas of animals, including bison. A great day trip for the family to soak up some sun and float in a huge salty bath. Visit the Great Salt Lake, which is only 20 minutes outside of Salt Lake City.
4. Arches National Park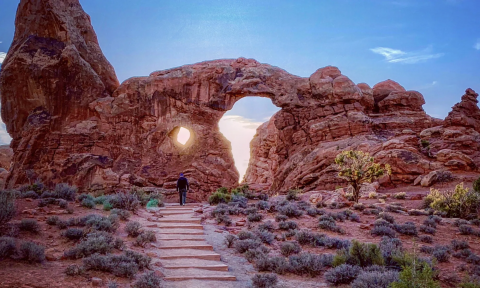 Arches National Park has a natural beauty that is comparable to scenes from a movie. The biggest collection of sandstone arches, including balancing rocks, sandstone fins, and the magnificent arches themselves, may be seen in this park. When people go close to these attractions, they are dwarfed by their size. This national park is ideal for anybody searching for a leisurely trek or a more rigorous experience because it has a wide choice of paths that span numerous ability levels. There is so much to see that it might take anywhere from a half day to several days to have the experience you want. Grab the family and make a trip down to Moab, Utah where this historical park is located! More info here!
5. T.F. Brewing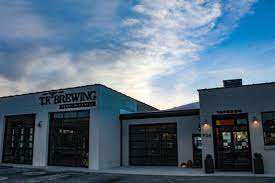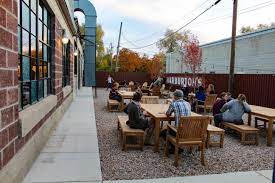 Since 1990, the T.F. Brewing Company has been a family-owned enterprise. It's a fantastic brewery with a big patio, outdoor games, and different food trucks that come by. The patrons of this brewery include locals, visitors, and beer experts. This is the spot to go if you're seeking a brewery where everyone can visit and have a good time in Salt Lake City. T.F. Brewing is a cute little escape for a nice peaceful evening with wonderful people, with a little food menu but amazing amenities and food trucks!
6. Salt Lake Bees Baseball
Visiting Salt Lake City and looking for an exciting environment that the whole family can enjoy? Check out Smith's Ballpark, where the Salt Lake Bees, Triple-A affiliate of the Los Angeles Angels of Major League Baseball, boast the highest home game attendance in the league. The ballpark is filled with exciting talent in the baseball players and plenty of attractions for all ages. Salt Lake Bees tickets start at only $14 meaning you can enjoy a star-studded evening without breaking the bank!
7. Mountain Dell Golf Course
The highest number of Golf Courses per Capita! Salt Lake City is home to some of the nicest golf courses on the West Coast. With 43 golf courses located in and around Salt Lake City, you will have no problem finding a course that you will enjoy! Are you looking for a challenging course or an easier course? Either way, we can guarantee they are well maintained. Most courses in the valley provide breathtaking views of the Wasatch front. Located 15 minutes from Salt Lake City & Park City, Mountain Dell Golf Course provides two 18-hole golf courses with sweeping fairways and undulated greens. Get that country club feels without the country club price! Book your tee time here!
8. Flankers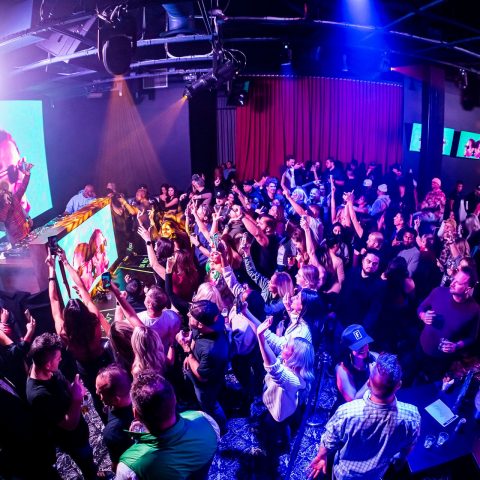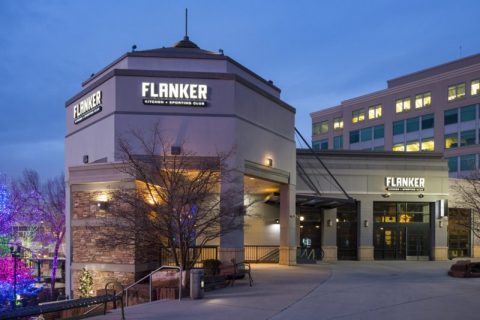 Bars: Salt Lake City is home to a wide range of bars for people of all ages. From country and western bars to the hottest nightclubs in the city, Salt Lake has it all. The lists provided here give top picks for bars in SLC. These bars range from Twist and Good Grammar for more of a club environment, Lake Effect and Whiskey Street for a classy sit-down establishment, The Westerner for live country music and dancing, Green Pig for Karaoke and Football, and Cheers and Xwives for pool and cheap beer. Whatever you are looking for, Salt Lake has got something for everyone and we can't wait for you to try them all out!
Flankers SLC: Flankers provides something for everyone. With a spacious dance floor and booths, multiple sports simulators, Djs, miniature bowling, 2 bars, late-night food, and more, Flankers is a guaranteed good time. Check out local DJs every Friday and get some high-end drinks from the giant circular bar!
9. Hogle Zoo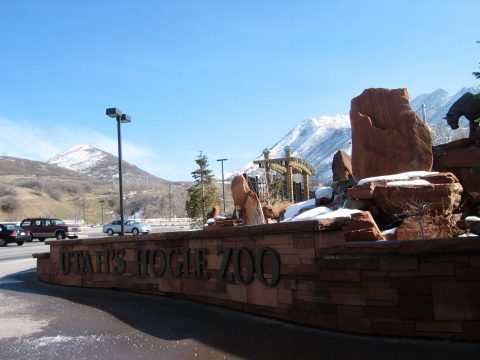 Utah's Hogle Zoo is a 42-acre zoo located in Salt Lake City. Animals are on display from diverse ecosystems and are a sure thing for a fun-packed afternoon.  It is located at the mouth of Emigration Canyon. Meet all of the animals that you want to see here! Meet Our Animals | Utah's Hogle Zoo
Wednesdays are free admission days at the zoo as a thank you to their visitors so make sure to take advantage of that and enjoy the wildlife!
10. Settebello Pizzeria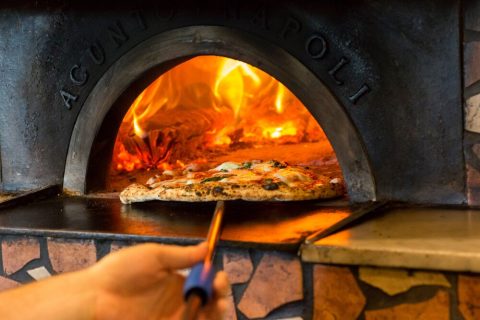 Handmade Neapolitan pizzas are fired in a wood-burning oven the old-fashioned way. You can taste the tradition and freshness in their pizza. The unique airy crust with mozzarella cheese is sure to meet your expectations. Grab some incredible gelato on your way out too! Located right in the heart of downtown Salt Lake City, Settebello makes the perfect stop for a family craving a delicious pie!
11. Park City Ski Resort
Park City is the largest ski and snowboard resort in the United States with 7300 acres of skiable terrain, 330+ trails, and 41 lifts over the entire mountain! Not only is Park city one of the most popular mountains for its size but it is also known for the skiing that caters to all skill levels. The resort offers 42% of the runs for intermediate skiers, meaning if you have only skied a handful of times the resort has plenty of safe runs for everyone!
12. Snowbird Ski Resort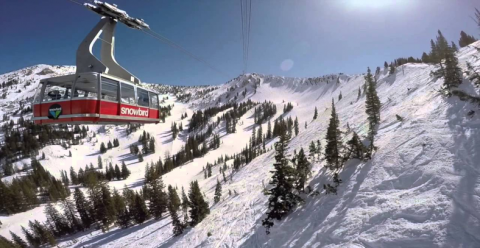 SnowBird has an average of more than 500 inches of snowfall a year! They are soon to celebrate 50 years as North America's most accessible resort for alpine skiing. This resort is located only 29 miles from the Salt Lake City airport which means getting to the resort takes only about an hour! The resort offers many different experiences, but the aerial tram offers access to 2,500 acres of some of the world's best skiing terrain.