Walkable Salt Lake
On February 19, 2023, Charles Barkley and Shaquille O'Neal referred to Salt Lake City as 'boring' during the NBA All-Star Game. This commentary sparked conversation amongst the local community and avid Salt Lake visitors. What is it exactly that makes Salt Lake 'boring' in the eyes of some? We have world class mountains that provide for all sorts of winter sports in the winter and incredible hiking and other activities during the other seasons. We have gorgeous lakes throughout and incredible desert-scapes in the south. With that being said, there are a lot of different activities one can enjoy no matter where they are in the state of Utah. Many of these activities are free of charge and available for people of all ages. Upon further discussion, it was made apparent that what many considered 'boring' was the nightlife. The county of Salt Lake has 192 bars, about one for every 6,000 residents. With so many options, 'boring' isn't a word that would naturally come to mind. The problem, however, is that many view these bars as being too spread out. This roadblock makes it harder for people to enjoy a night on the town when they cannot bar hop as easily as they could in another major city. This is why Salt lake has decided to counter this argument by making some subtle changes. Let's start with Main Street.
Main Street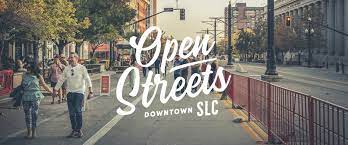 Main Street has long been regarded by Utah residents as the one road that has several bars next to each other. This was always a draw for people to focus their night out here. Not only was Main Street a central location in the city, but it was walkable. Over the years, however, traffic in the area got heavy making it harder for pedestrians to walk around and for drivers to get to the places they needed to.
Salt Lake's solution? Block off main street for drivers every summer. This change allowed bar hoppers the ability to roam the street in safety, without fear of being hit by a car. It also gave space to live performers, which helped liven up the streets at night and create an overall more fun and enjoyable experience. Although this one change may sound small, it brought out a whole new crowd of people to Main Street. The bars garnered more success than ever before and crowds were more satisfied with how their night went. For more information about a few of these high rated bars on Main Street or bars just a short walk away, visit https://www.sevenslopes.com/4-bars-to-experience-the-nightlife-in-salt-lake-city/. 
Apart from summer, the street maintains its character throughout the rest of the year. Winter is often known for being 'too cold' to bar crawl. Locals and tourists tend to stay at the same bar or club all night long to avoid waiting in long lines elsewhere. The edge that Main Street has is that because the bars are all so close together, it's easy to tell if a different bar is worth your time to go to. You can visibly see any lines from all the surrounding bars and choose the best one to go to. Not only that, but Main Street is lined with lights and different decorations that provide more of an ambiance than any other nearby street. Main Street is the place to spend your night regardless of the season. Read more about it here: https://downtownslc.org/openstreets
Salt Lake's Pop-Up Park
Salt Lake's newest concept of the green loop has made its first steps on the project- starting with a pop-up park. Located on 200 E between 300 and 400 S the streets will be blocked off for pedestrians to enjoy food trucks, concerts, a badminton court, and a 190 tree mini forest. For a list of many of the recurring food trucks, visit https://www.sevenslopes.com/top-5-food-trucks-in-salt-lake-city/  Located just a block over from Salt Lake's famous State Street and a block from the Salt Lake City- City Hall.  City Hall is also known to host popular festival Kilby Block Party, the annual Arts Festival, and Utah's Pride festival.  The area and concept are sure to be one to excite and take steps to making Salt Lake City more walkable.  The park will still allow for vehicle traffic with all activities in the middle and may alter in the future.  If the park and food trucks aren't what you're looking for, take a stroll down the block to enjoy restaurants including Salt Lake's newest dining hall The Local, the public library, or the Leonard that hosts different attractions and events. The park will cater to the public for a total of six weeks starting May 1st but this can be a look at what a walkable city can look like.
This is just the beginning. Salt Lake has unveiled even more plans to make Salt Lake more walkable going forward. So far, Main Street and Salt Lake's Pop Up Park are extremely popular and a good starting ground for what's to come. Read more about it here: https://buildingsaltlake.com/popup-parks-bring-greenspace-main-street/