Salt Lake County's Best 4th of July Events
Salt Lake County's Best 4th of July Events – whether you're looking for thrilling and family-friendly fireworks shows, contemporary American cuisine, or just something fun to do this 4th of July weekend – we have you covered. Our team of carefully crafted taste testers, show watchers, and fun-havers have sought out to find the best of the best to do this weekend so that you don't have to spend your time sorting through countless events all around.
1) Riverton Town Days Carnival
When: June 22 – July 4, 2022
Where: Riverton City Park: 1452 W 12600 S, Riverton, Utah 84065
Cost: Free!
There are plenty of city-sponsored carnivals all around Utah, but few beat the wide range of activities for all ages that make the Riverton Town Days Carnival one of our favorites. This event features the annual car show where Riverton's own residents can show off their deluxe and classic rides, live stage entertainment, a pie-eating championship contest, 3-on-3 basketball tournament, corn-hole tournament, an evening concert featuring The Salamanders, and most importantly: a grand fireworks show finale.
You can find a complete breakdown of the schedule and event pricing here.
2) Fireworks at the Salt Lake Bee's Ballpark
Tickets are available here.
When: July 4, 2022 @ 6:35 PM. Fireworks begin around 9:45 PM.
Where: Salt Lake Bees Fireworks Show –  Smith's Ballpark, 77 W. 1300 South.
Cost: $30 for adults, $23 for children.
The only thing better than going to the ball game with the family is going to the ball game on the 4th of July (that means fireworks, folks!). You can lounge in your designated seats or roll out a shared blanket on their guest-field section to watch the show.
Be sure to come hungry because the Smith's Ballpark Stadium will be live with everything from smoked pulled-pork BBQ sandwiches, Franx Dogs with the works serving up their famous footlong all-star hot dogs, Chicago dogs, and Bratwursts, the kid-favorite Dippin-dots stand, and refreshingly iced-cold beer. They've seriously got everyone covered.
Find the full concessions stand options here. Looking for more brewery options? Check out our take on Salt Lake's Best 3 Breweries!
3) The Gateway's 4th of July Celebrations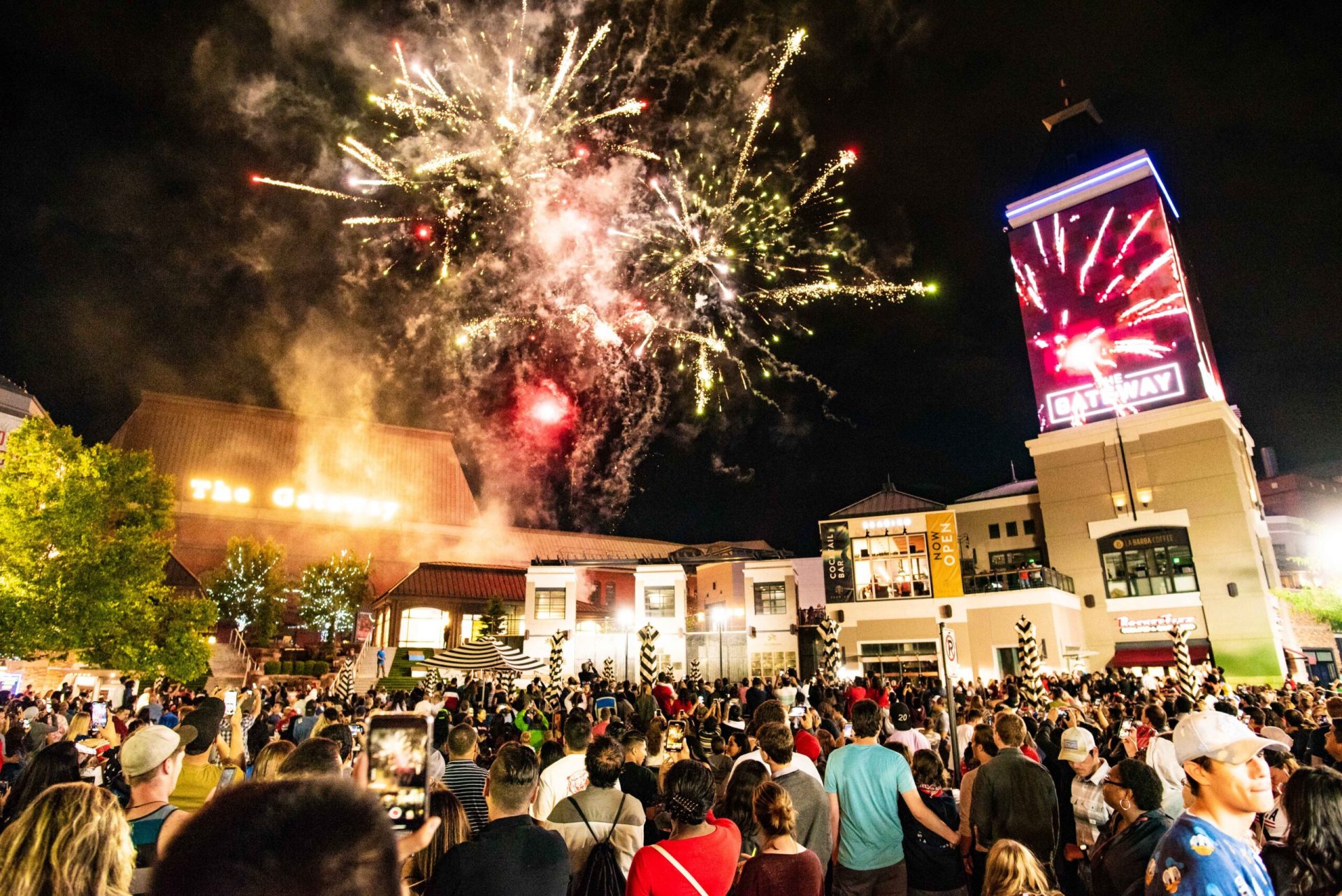 No ticket purchase necessary – just show up!
When: July 4, 2022
Where: The Gateway Plaza, 400 West and 200 South, Salt Lake City, UT.
Cost: Free!
This event features two stages with live bands, DJs on The Plaza Stage, and Karaoke on the South stage – there is no shortage of fun and family-friendly entertainment here. Located in the heart of Salt Lake City, you can also spend time leisurely shopping at some of this year's hottest retailers, play yard games, face-painting, and various contests throughout the day.
Come for the entertainment, but stay for the food – The Gateway features places like Sweeto Burrito, where your ice cream is rolled up nicely into a waffle-cone taco shell, patio dining at Hall-Pass, Cheddaburger, and so much more. All dining options can be found here.
4) The West Jordan Western Stampede Rodeo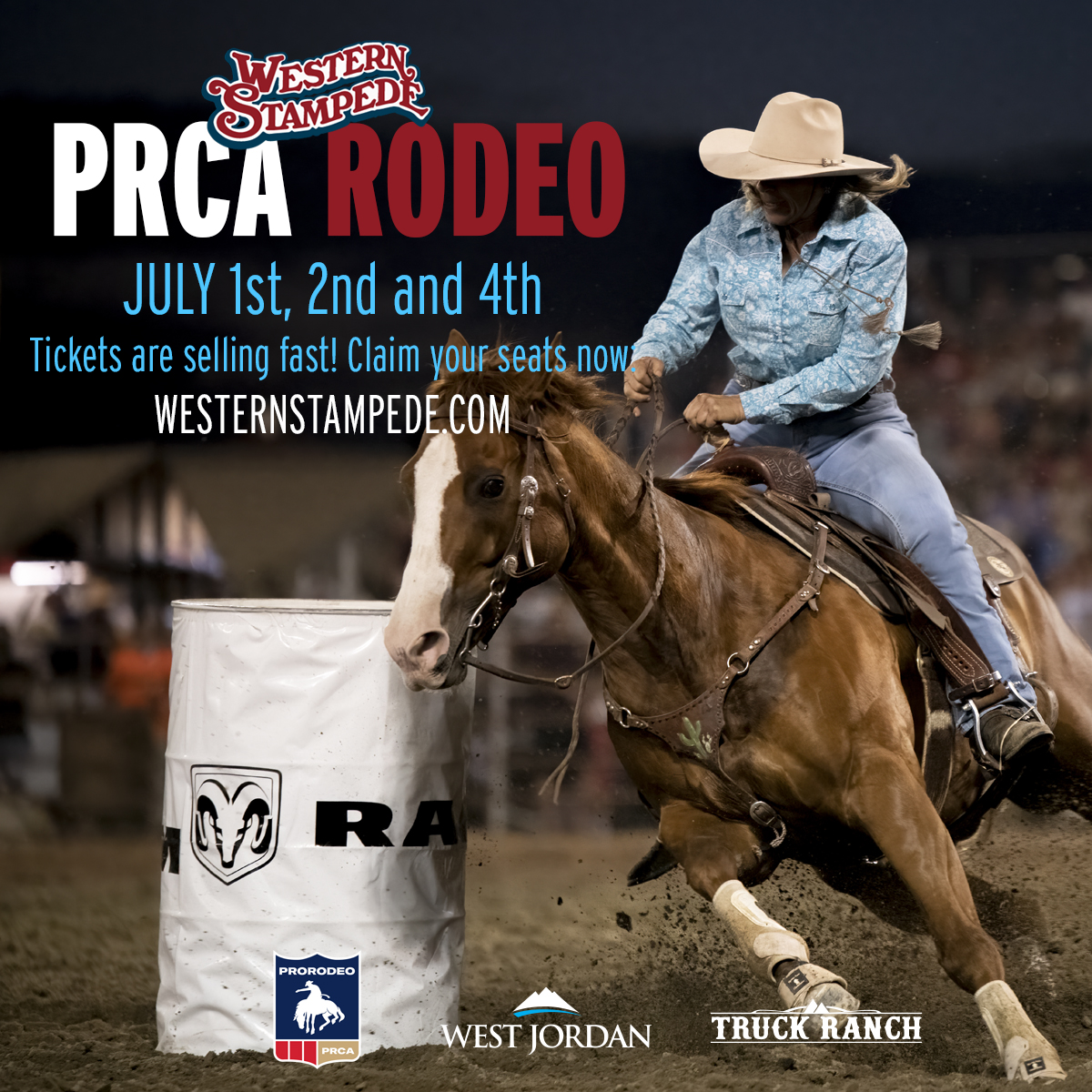 Tickets are available here.
When: July 4th, 2022. The rodeo begins at 7:30 PM and the fireworks show starts at 10:00 PM.
Where: Veterans Memorial Park, 1985 West 7800 South.
Cost: $9-$20 per person, depending on age.
This all-day event will be sure to help make the most of the 4th of July, featuring a grand parade, carnival rides for all ages, Utah's best food trucks, a salute to veteran's concert, the rodeo, and a great firework show starting at 10:00 PM. This event is the real deal – come hungry for adventure, food, and fun. You can find the complete pricing and schedule guide here.
To find the best bars in Salt Lake to go to after the fireworks end, check out our take on 4 Bars to Experience Salt Lake City Nightlife.