Usana Amphitheater – Utah's Best Summer Concert Venue
Usana Amphitheatre is a large outdoor concert venue located on the west end of the Salt Lake Valley. The venue has the capacity for about 20,000 guests. This venue is very popular for main stream artists, particularly in the summer months of Utah which are June- August and sometimes September, if we are lucky. During these months they have their largest concerts including an annual country concert series where they feature several main stream country stars. This year some of the artists coming to Usana include, Jason Aldean, Santana, Jon Bellion, Kiss, Luke Bryan, and Lynyrd Skynyrd. To see a complete list of all the upcoming shows this year click here.
Usana holds shows in spring and fall as well, even in non-ideal weather conditions. When attending an event at this venue it is a good idea to plan for the weather. There is no inside area so bring jackets, or rain gear as needed. Umbrellas are not allowed in the venue so if it is raining consider a rain poncho instead (these are sold at the venue.) With that being said, the venue does not allow you to bring very much inside. They do not allow any outside food or drink, or large bags or backpacks. They let you take an average to small sized bag, cameras (nonprofessional only) and lawn chairs (these have to the be the little ones that sit directly on the ground.) Most people just bring some kind of blanket if they are sitting on the lawn. There are designated smoking areas located near the bathroom and concession areas. Smoking is also allowed to an extent on the lawn area assuming you are not disturbing anyone around you.
The venue is split into three sections there is the party pit, the seated area and above that is a huge lawn section. The party pit is an area immediately in front of the stage and is a large area for VIP guests and others willing to pay high prices for tickets. Behind this area is the seated area which is situation on concrete steps. The seats are plastic folding chairs, but they do have cup holders and you have a good amount of room in front of you before the next row to stand up and dance, or move around a bit. Behind this area is the lawn, or their general admission area. The lawn is a fun area to be if you want to be up and running around or maybe you are with a really large group. There are huge screens you will be able to see close up of the stage on and the sound quality around the whole place is great so you wont be missing out by getting lawn tickets.
On each side of the stage there are concessions, water fountains and bathrooms. There are a lot of options for food and drinks here and plenty of different locations so you don't have to stand in line forever. They offer your typical venue food, including things like cheeseburgers, pretzels, corn docs, candy, and other treats. A variety of drinks are sold here too, including alcohol. There are several beverage stations throughout the venue (even on the lawn) so you never have to miss any of the show while grabbing a drink. For a map of the venue's seating to help you decide whether you want to lounge on the lawn or get right up front click here.
Need a ride? Uber is the designated partner for Usana with a designated pick up and drop off spot that is convenient to get to. This takes the hassle out of driving away and allows for a fun and safe night for everyone. If you are looking for a local spot to get food or drinks after your show, be sure to check out one of these local spots downtown. If you happen to be staying somewhere out west and are want something to do before heading to your show, it would be worth your while to check out the Utah Motorsports Campus.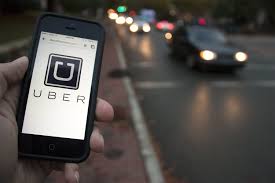 If you are driving, there are several parking lots available for you to park in. If you don't want to have to walk very far there is a gold and premium lots where you can pay a fee to park. Additionally, for guests with disabilities, they have an accessible designated parking area as well as accessible seating and ramps throughout the venue. For everyone else general admission parking is free and the staff will help direct you once you arrive. For directions on how to get here or, for more information about the venue in general. Click here

5150 Upper Ridge Rd.
West Valley City, Utah 84118
801-355-5522
livenationslc@livenation.com