Hires Big H: Utah's Greatest Burger Joint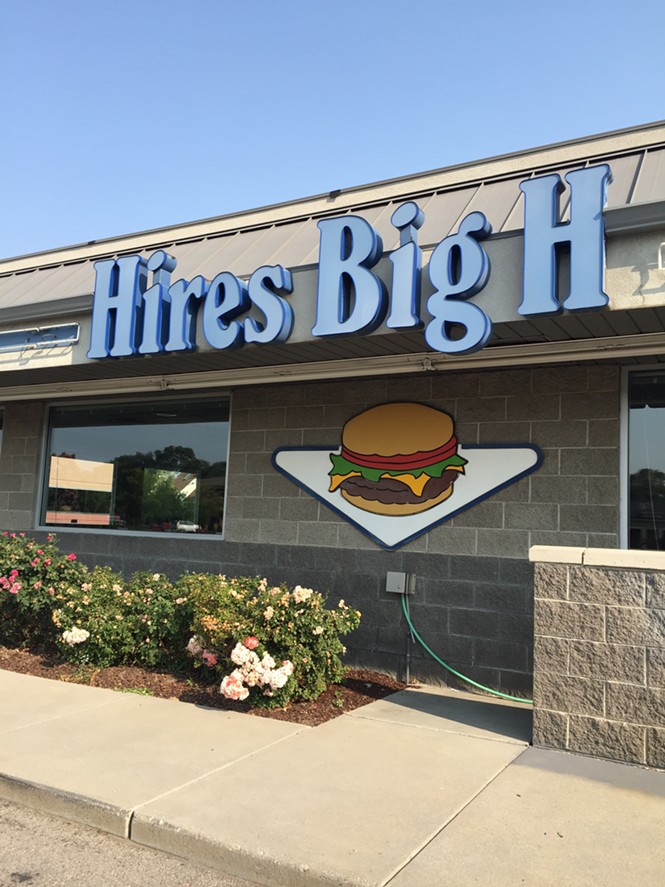 If anyone ever asked me, "Who has the best burger in Salt Lake City?" Without hesitation I would tell them to go to Hires Big H. Hires Big H have mastered the classic 50's – 60's diner burger that hits the spot every time. Hires Big H has been a family favorite of mine for the past 15 years and has become one of my main sources of comfort food. When I am craving a solid burger and shake, I come here because it is relatively cheap and I know I will never be disappointed.
Famous for their sensational Big H burger, fresh cut fries, homemade onion rings, special dipping sauce and frosty mugs of root beer, Hires Big H is not just a go to place because of their food. Their quality service and amazing family friendly atmosphere make it the perfect lunch or dinner location for your friends and family. You can look at Hires Big H full lunch and dinner menu here. One of the main reasons that I personally continue to come to Hires is because of their special Fry Sauce.
It's Time to Get Saucy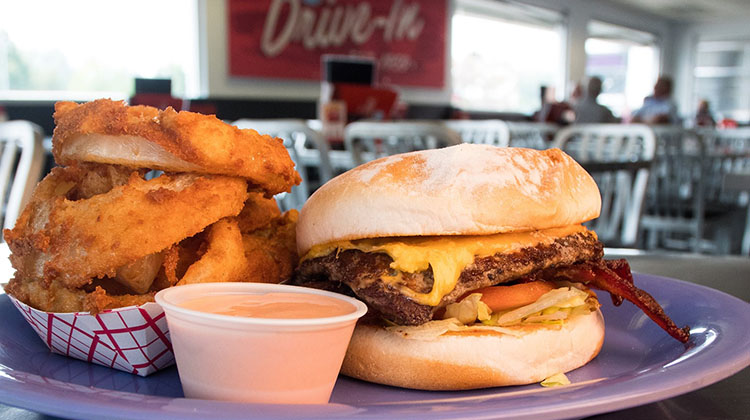 For those of you that don't know, Fry Sauce is the most incredible condiment that you probably have never heard of. The creamy, smooth dip is a mixture of ketchup, mayonnaise, salt and pepper. This may sound weird at first, but trust us when we say that it is to die for! Hires Big H Fry Sauce is the perfect sauce for not only French fries, but also onion rings, burgers, and other summer barbecue favorites.
My Personal Recomendation
One recommendation that I would give for anyone that hasn't tried this little slice of heaven is the Western Combo with fries and an Oreo shake. A grilled barbecue burger with smoked bacon paired with some of the greatest fries I have ever had. This topped with an Oreo shake.
I'm not so much of a dessert person myself, but the one thing I will make an exception for is this Oreo shake. This creamy milkshake has both an incredible flavor as well as real Oreo chunks in it. If the popular TV show Parks and Rec taught me anything it is that sometimes you need to "treat yo self" and this is the perfect place to do it.

Don't Want to Go Inside?
Even if you've had a long day and you're not feeling going inside a restaurant and sitting down, they have a car hop service! Simply park your car outside and turn on your lights and someone will come right out and take you and your family's order at your convenience.
Locations:
Located at 425 S. 700 E. Salt Lake City, UT and 835 E. Fort Union Midvale, UT. It's a local burger diner that encourages my family and I to continually take time out of our week to eat our favorite food. Here is the extended list of all Hires Big H locations as well as hours of operations.

Still Hungry? Try Some of Our Other Favorites: