Topgolf Utah
While Topgolf Salt Lake City (Topgolf SLC) is not a traditional golf course it is arguably one of the top golf courses in Utah (see what I did there). It is seriously one of the most fun games of golf you will play and one of the best golf courses in Utah for families,+ celebrations, and/or corporate events. Topgolf is a fun for all ages and all skill levels.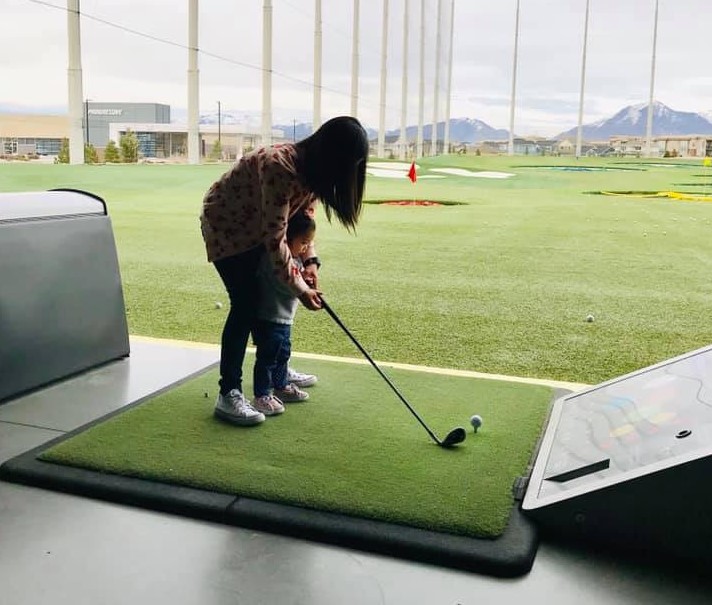 What is Topgolf?
If you have not been to Topgolf and are wondering how Topgolf works then think of a beautiful mudblood baby between golf and bowling. A bay at Topgolf is the equivalent of a lane at a bowling alley. Similar to bowling, you do not need to bring your own balls and you do not need to bring your clubs, but you can if you want to. Each golf ball has a tracking chip and instead of hitting pins you are aiming for large targets. The closer your shot is to the middle the more points you get. If you have never been then I would recommend playing the standard Topgolf game and then branch out to other game types for your second or third game. Similar to bowling, you can grab some food and drinks to enjoy while others are hitting. Topgolf drink prices and food prices can be found on the Topgolf website.

Topgolf Utah Prices
Topgolf is unique in that you are paying for a bay and not per person, which means if have around 4 people then you could play for two hours during the morning at a price of $12.50 per person, making it the cheapest golf in Utah. As a side note, everyone will need their own membership card, which costs $5 and is a lifetime membership card.

Prices at Topgolf will vary depending on location, time of day, and day of the week. Topgolf SLC prices are quite a bit cheaper than other Topgolf locations across the US. For example, if you went to Topgolf Las Vegas and wanted to play for an hour on a Friday night after 5pm then you would have to pay $77 for the first or second floor or $97 for the third floor compared to $47 for any floor at Topgolf SLC. For current Topgolf times and prices go to Topgolf prices Utah.

Topgolf frequently has promotions but they are always changing, so you will need to visit the promotions page to find current deals. In the past they have had play from 9am to noon on Saturday for only $15 per person, which means you can do many games if you only have 2 people to a bay. Currently they have a promotion for half price game play on Tuesdays.

The best part of Topgolf Utah is that it is open year-round, unlike traditional golf courses. In the winter, you can hit the slopes during the day and go to Topgolf, even if it is snowing, for a fun game of golf with family and friends.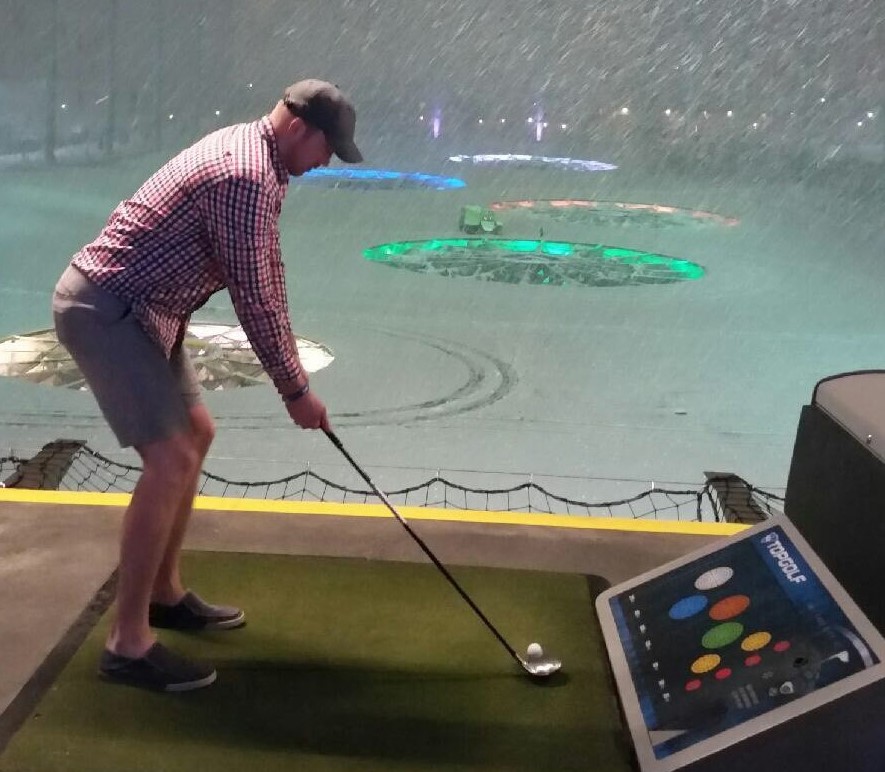 For additional information on golf destinations in Utah and SLC see Best Utah Golf Courses and Salt Lake City Golf.
If you come from out of town to Utah to play Topgolf, check out this list of the best 5 hotels in Salt Lake City for accommodation. Summer is also coming, so might as well visit Four Unique Places to Visit in Utah and go on a hike. Make sure to read Hiking Essentials on The Wasatch Front to be prepared.