Family Fun in Utah – The 5 Best Mini Golf Locations
1. Boondocks (Our #1 Pick for Family Fun in Utah)
Looking for family fun in Utah? Look no farther! Boondocks is the perfect location to spend hours with your family! They supply fun both indoors and outdoors, ensuring that everyone in the family will be happy.
Boondocks is known for their entertaining mini golf, including two themed courses:
Inferno Island: an exciting tropical themed mini golf course including a Tiki on the last hole that breathes smoke, water and fire! Enjoy an exciting and challenging mini golf experience!
Volcano Mania: a thrilling course that includes a waterfall, a 30ft Volcano containing 2 challenging holes, a suspending bridge, and so much more!

Volcano at Boondocks
Both of these courses are family friendly and are challenging enough for all ages!
Finished mini golfing but want more family fun? Boondocks provides many other activities for the family to do! These excursions include: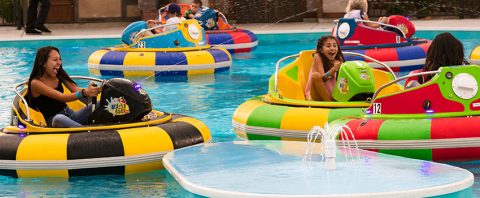 Bumper Boats
Laser Tag
Arcade
Go-Karts and Rookie Track
Kiddie Cove
Boondocks Restaurant
At Boondocks, you will never run out of fun things to do!
Boondocks is located in Draper, Utah, right off the Bangerter exit on I-15. Here is the location.
You can find Boondocks hours of operations here, as they change depending on the time of year.
You can find Boondocks pricing and specials here
2. Cherry Hill
Offering 18 holes with many different themes such as castles, windmills, and ski mountains, Cherry Hill in Kaysville is a top choice for mini golf in Utah! With one game being only $9 per person it makes for very affordable family fun.
There is much more to Cherry Hill than just mini golf, Cherry Hill is also known for its family friendly water park, making it the perfect destination to escape the heat in Utah during the summer!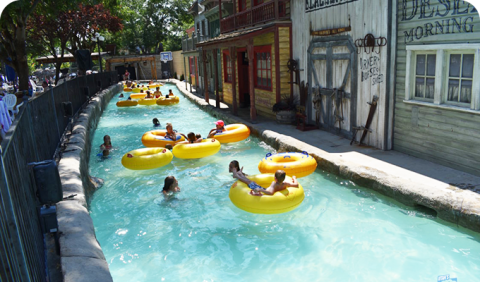 3. Mulligans
As you can probably tell from the name, Mulligans is a mini golf facility located in South Jordan, Utah right off of the freeway. The close proximity to the freeway makes Mulligans a very sought after mini golf course by people looking for family fun in Utah. Mulligans offers two unique mini golf courses that are always in pristine condition. The Lighthouse course and the Haunted House course. Both courses have 18 challenging holes that put your putting skills to the test. No need to worry, the only thing scary about the Haunted House course is the scorecard at the end of the round. This is the perfect place to spend an afternoon and have some fun with the family.
Pricing
Adult (12 years and up) – $7.50
Children (3 to 11 years) – $6
Re-rounds – $3
Sales end 45 minutes prior to close.
For more information about Mulligan's mini golf check here.
If you finish mini golfing and are looking for more family fun, you don't need to look far. Mulligan's also offers batting cages with a variety of different pitch speeds. Helmets and bats are available for rent at the front office.
One Token (25 pitches) – $2
Bat Pass Punch Card (15 tokens) – $26 (savings of $4)
Bat Rental – $1
After a long day on the course and some batting practice, nothing hit the spot like some grill food and some ice cold drinks. Stop by The Caddie Shack after your round to refusal. They offer a variety of food options and kids meals so the whole family will be satisfied.
If your family are still not warn out after all of this, check out the Top 5 Family Friendly Activities in Salt Lake City for more family fun in Utah.
4. Fat Cats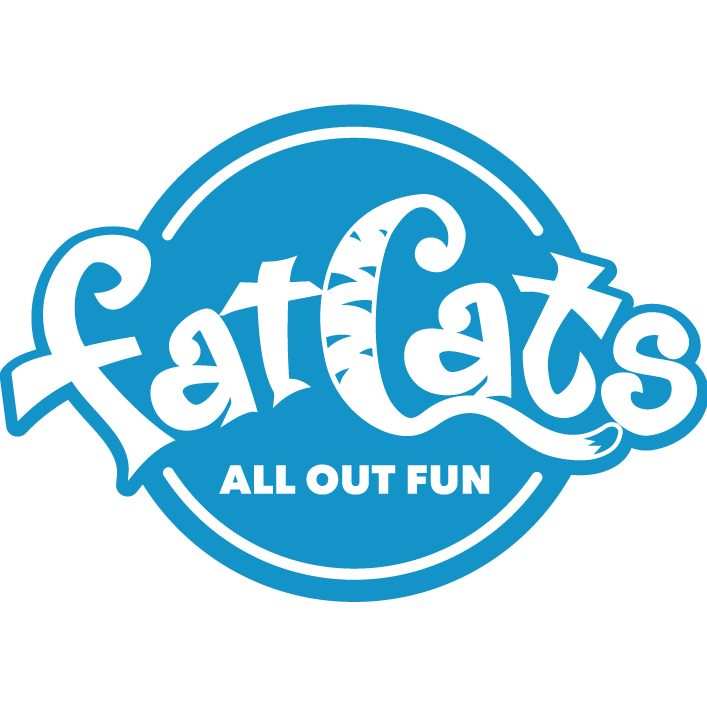 Fat Cats is located in the middle of Millcreek, just south of downtown Salt Lake City. It is a place full of fun and activity for the whole family. In terms of mini golf, Fat Cats offers a unique indoor golfing experience with their pirate-themed glow-in-the-dark mini golf course. The course is open and fun for all ages!
Mini golf is not the only thing that Fat Cats has under its roof. After trying out their fun courses, families can also enjoy, among other things:
The links above show prices for these main activities that Fat Cats has to offer. You can also check out their operational hours here on the main page
5. Golf Anytime
Golf Anytime was created for people to continue playing golf during the cold winters and hot summers. Play, practice, and learn golf. The building is situated on the Gallivan Plaza's southeast corner. Location: navigate to 79 E Gallivan Avenue, Salt Lake City and walk up the stairs.
Price: Summer Sale $125 per moth or you can choose  $50/hr for 4 players.
Golf Anytime provides access to the same "Full Swing Golf Simulators" that World Number One Jordan Spieth uses to fine-tune his own swing. Stop wasting time and money at the driving range by launching buckets of balls into the void. You can only rely on your gut instinct without proper monitoring and feedback. Their precise "launch monitors" show you exactly what's going on with your swing.
Keep a detailed record of each shot, as well as the key "swing metrics" you'll need to start making a real difference in your game. Choose from any of their 67 virtual courses, including Pebble Beach, Torrey Pines, and St. Andrews, when you're ready to put your swing to the test!
The best thing about being at Golf Anytime is that there's plenty of good food in Downtown! No matter your age or taste, you will always find your favorite food! After you finish your exercise, you can enjoy the food around with your family and friends: