For the last 40 years, Salt Lake City, Utah has been at the epicenter of North America's burgeoning rock climbing scene. Beginning with the sport climbing boon of the 80's and 90's at areas such as American Fork Canyon, Maple Canyon, and Logan Canyon led by local developers such as Boone Speed and Jeff Pedersen, outdoor junkies with a counter-cultural streak flocked to the Wasatch Range to test themselves on the slew of newly developed routes.
At the turn of the 21st Century, a new generation of local men and women including Steven Jeffrey, Mike Beck, and Justin Wood, turned their attention to the ample abundance of boulders the nearby canyons had to offer. Thanks to their countless hours of hiking hillsides, scrubbing lichen, and building landings, several thousand new boulder problems were established.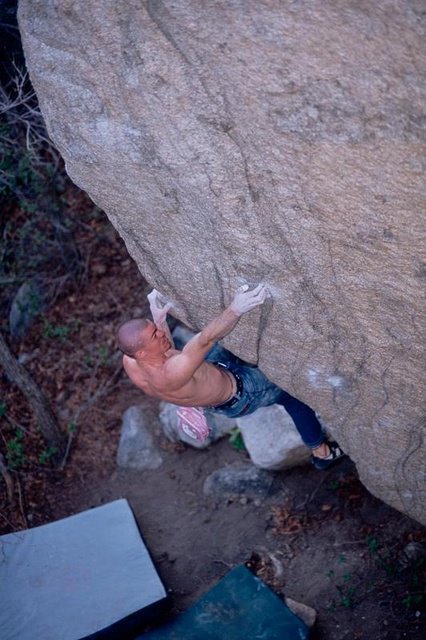 The vast majority of this bouldering development happened among the roadside boulders of Little Cottonwood Canyon, a mere 20 minutes southeast of downtown Salt Lake City. Today, with its short approaches and ease of access, LCC's collection of bullet-hard quartz monzonite boulders have become one of the most popular bouldering areas in the United States.
Whether you're a fledgling pebble-wrestler who caught the bug at the local climbing gym, or a seasoned hard-man willing to shiver for hours under your project in the dead of winter, LCC has something for everyone. Among the popular sectors within the canyon, the Secret Garden (0.2 miles up canyon), the 5 Mile Boulders (1.0 miles up canyon), and the White Pine Boulders (4.9 miles up canyon) stand out as having a great variety of high quality classics.
The best months to boulder in Little Cottonwood Canyon are September - December and March - June.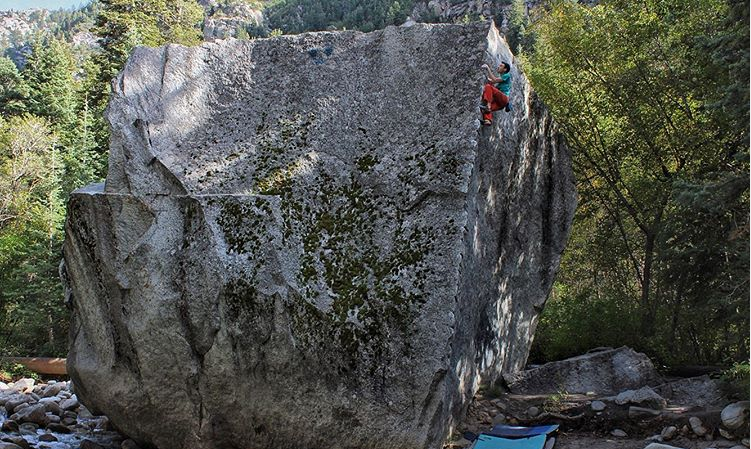 The following is a list of must-do boulder problems in Little Cottonwood Canyon:
Fudge Ripple V1
Double Dyno V2
The Big Guy V3
Tequila Sunset V4
Ring Toss V5
Prowler V6
Shivers V7
Blue Steel V8
Wrist Rocket V9
Red Letter Day V10
Bully V11
Eclipse V12
Hour of Power V13
The Grand Illusion V16
If bouldering seems a little adventurous for you, Utah has something to offer everyone that feels the call of the wild, from gentle hikes to getting out on mountain bikes to scaling our most popular peaks.
https://www.sevenslopes.com/easy-hike-to-utah-waterfall/
https://www.sevenslopes.com/5-best-bike-trails-in-salt-lake-city/
https://www.sevenslopes.com/mount-timpanogos/
For more information on bouldering in Little Cottonwood Canyon, check out Mountain Project or download the LCC Bouldering app on your mobile device!