Art in Salt Lake City: Top 3 Activities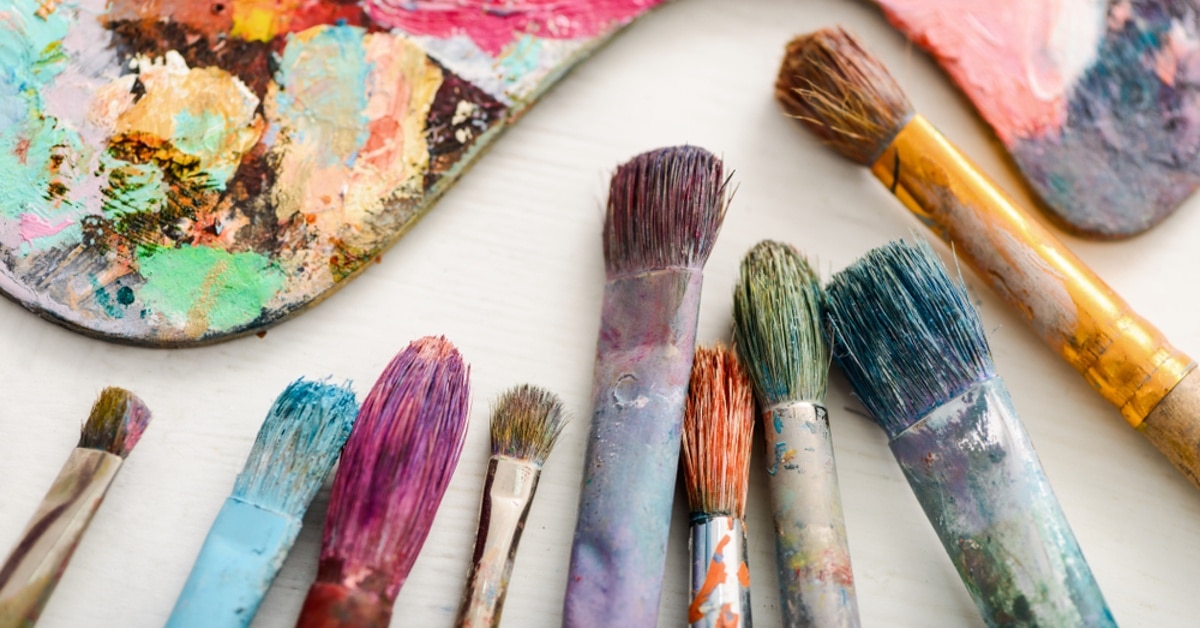 If you're looking to unleash your inner artist, plan a fun date, or enjoy a night out with friends, this is the post for you! Salt Lake City is full of fun artistic activities for people of all ages and abilities, and we're excited to show you our top 3 picks!
THE GEM STUDIO
City Creek Mall – 50 S Main St Suite 103, Salt Lake City, UT 84101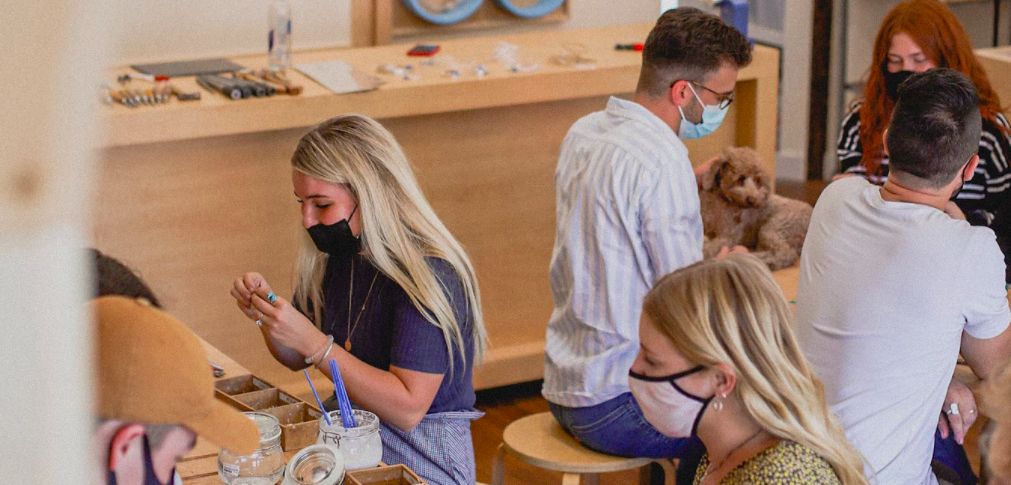 The Gem Studio is a silversmith workshop that offers a fun and unique experience for visitors. When you visit their cozy studio, you can browse their wide selection of unique gemstones. Next, one of their instructors will teach you how to create your own artistic jewelry. After that, the opportunities are endless, and you can make bolo ties, rings, pendants, earrings, or bracelets.
This art experience will cost between $85-$100, and the jewelry is made of high quality materials that will last a lifetime. Additionally, they offer pre-made jewelry that is ready to wear and will be a perfect addition to your wardrobe. This is a completely customizable experience, perfect for individuals, couples, or groups. The Gem Studio located in the heart of Downtown Salt Lake City, in City Creek Mall next to Blue Lemon and Nordstrom. It is open during regular mall hours to shop their pre-made jewelry, but you need to visit their website to book a workshop. The appointments sell out quickly, so we suggest that you make a reservation a few weeks in advance.
One of the best parts about The Gem Studio is their humanitarian effort. The founder of Gem Studio, Matt, spent time volunteering in Uganda, and now the studio donates a portion of their profits to support an orphanage there. The Gem Studio also sells rings made by young girls in Nepal who have been rescued from sexual violence. When you visit The Gem Studio you can have a fun artistic experience and feel good about benefitting great organizations! This is a must do art activity in Salt Lake!
THE KREATIVE KILN
844 South 800 West 201, Pleasant Grove, UT 84062
The Kreative Kiln is a pottery studio that offers classes and open studio time for beginners and experts alike. Experienced potters can pay for monthly memberships or reserve the studio at an hourly rate. Meanwhile, beginners can reserve a pottery wheel throwing experience where an instructor guides them to create their own ceramic pieces. These classes last about 2 hours and are $50 per person. This is a great art activitiy to do with groups or a couple! The studio is open Monday through Saturday from 4 PM to 7 PM. You can book an appointment through their website by clicking here.
The Kreative Kiln also provides fun experience for little ones. If you have children, you can take them to the studio, where they host special projects for kids ages 5-12 every Saturday morning. Each week kids can participate in a different project, including pinch pots, planters, and "kiln kreatures". This is a great option to boost your child's creativity and nourish their artistic spirit!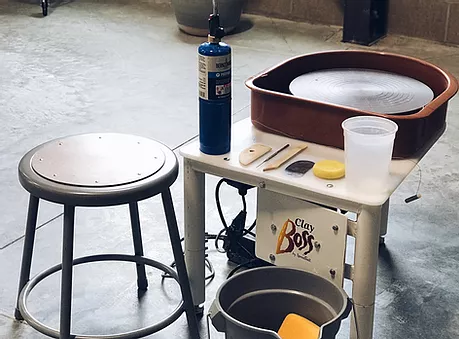 The Kreative Kiln is a little bit outside of Salt Lake City, about 30 minutes south, and provides a great getaway from the city scene. The staff is very friendly and eager to teach beginners about pottery, and provides an amazing artistic activity for people seeking new experiences.
ART HAUS
177 E 900 S Suite G, Salt Lake City, UT 84111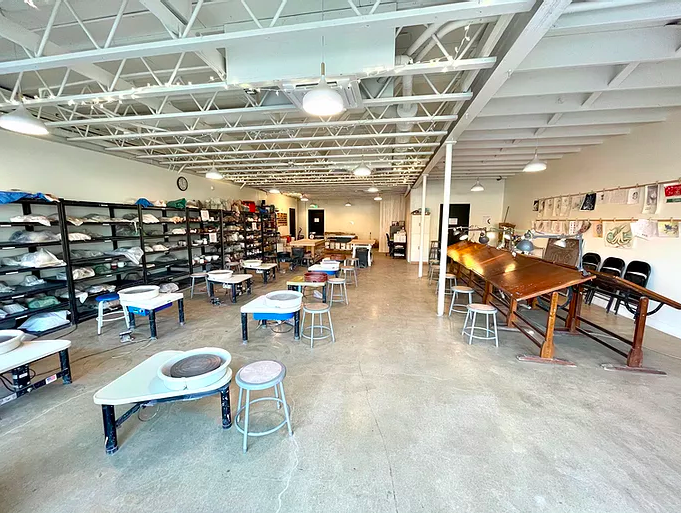 Art Haus is here to help you unleash your inner artist. They offer a real life studio experience, guided by instructors who help you express yourself artistically. The Art Haus has a lot of different class options including summer classes for children, painting and drawing classes, and adult oil painting and sketching classes. Every summer, Art Haus hosts summer camps, focusing on a different skill each week.
We believe that everyone has artistic talent and we are here to help you discover and develop your talents. We have a beautiful space that inspires creativity and we have amazing instructors that encourage self-expression while helping you develop and define your artistic skills. Art is a form of creative expression, a way of enriching the human experience and we strive to bring more art to the community. We welcome you to come take classes and enjoy the benefits that art can bring into your life.

Art Haus website, mission statement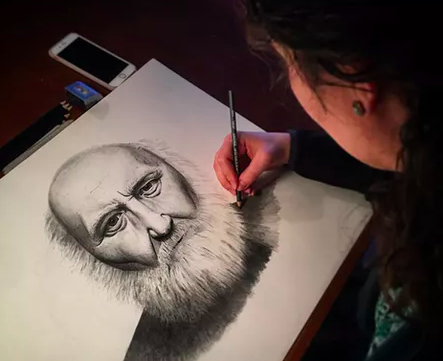 One of the greatest parts about Art Haus is that you can create 7 days a week year around, offering you tons of opinions to relax from your busy schedule during the week. Classes are socially distanced and start at $50 dollars. This is the perfect place for parties or personal artistic time. You can enroll in one of their courses by visiting their website.
We hope you feel inspired to rediscover your artistic side with these awesome art activities in Salt Lake City. To check out a unique art exhibit in Salt Lake, check out this post. Whether you're creating jewelry, pottery, or a new painting, you'll have a lot of fun trying something new!