5 Local Bakeries to Visit in Salt Lake
Sweet or savory, you really can't go wrong, but if you are in the mood for something sweet in Salt Lake City, we have got you covered! SLC is home to multiple bakeries that will satisfy your cravings. For something quick, light, and portable, check out these 5 incredible bakeries that are a must-see.
Vosen's Bread Paradise
Vosen's Bread Paradise is an authentic European bakery located in the heart of Salt Lake City, Utah. Although it is called the, "Bread Paradise", Vosen's offers a variety of items from traditional American breakfast foods to German baked goods and lunch sandwiches. Their products are freshly baked and can be custom ordered. P.S. You can't go wrong with a German Salt Pretzel. Some other crowd favorites are the Croiliner-Raspberry (Croissant Berliner) and the Bienenstich.
Gourmandise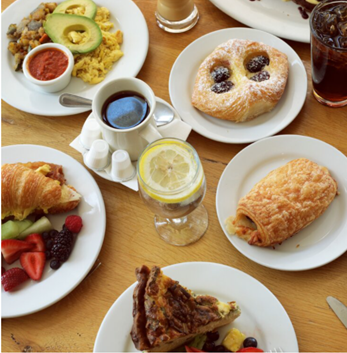 Gourmandise is one of the more popular bakeries in Salt Lake City. They have a wide array of pastries, bread, and menu items for any time of day. They are known as one of the best places for dessert! Since they are located on 250 South 300 East in Salt Lake City and 725 E 12300 S in Draper, there's an opportunity to try it no matter where you are in the Salt Lake Valley.
Take a look at everything the café has to offer from savory salads to sweet fruit tarts!
Mrs. Backers
Mrs. Backer's Pastry Shop, established in 1941, is the oldest family owned bakery in the state of Utah. This full service bakery is located at 434 E S Temple in Salt Lake City, minutes from downtown yet tucked away on beautiful South Temple St. Mrs. Backer's has maintained the same store design and colors since opening 80 years ago, and have continued to bring charm and history to the area. Mrs. Backer's is well known for their elegant flowered cakes, and fabulous danishes, donuts, cookies, cupcakes, french pastries, brownies, lemon bars, raspberry cream cheese tarts, pies, eclairs, bread, rolls, as well as several styles of ginger bread cookies. Birthday and wedding cakes are a speciality here, with wedding cakes ranging from $180-$900, and around $45-$55 for the average birthday cake, the price goes up if you choose to include their signature flowers as decoration. Generally, all pastries range from $1.60 up to $4.55. This is the perfect spot to grab a pastry on the go and enjoy a gorgeous walk around South Temple, one of the finest and historic residential neighborhoods in Salt Lake City, although make sure this is a mid-week stop, as they are closed on Sunday and Monday.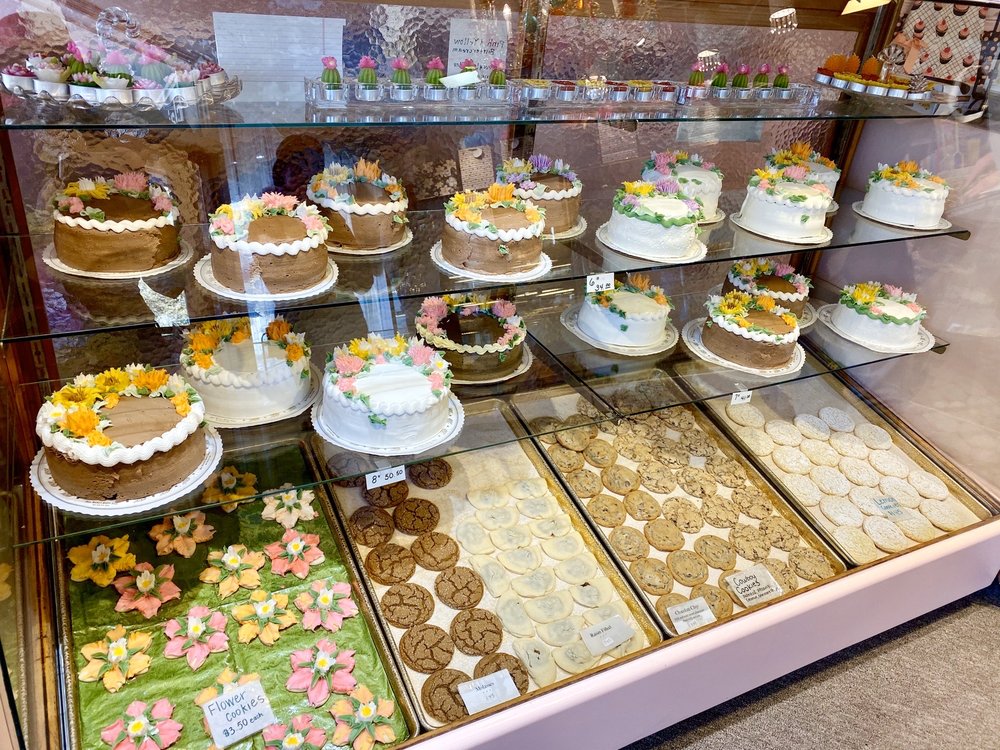 City Cakes & Café
City Cakes & Café is a locally-owned cake shop that specializes in making a large variety of vegan and gluten-free baked goods. Located at 1860 S 300 W in Salt Lake City, UT, this bakery is only a 10 minute walk away from Liberty Park, making it the perfect place to grab some treats for an afternoon picnic! In addition to pastries, City Cakes & Café offers tasty "Grab and Go" vegan lunch items, such as their Black Bean Burger Nachos and their Tempeh Chik'n Salad Wrap. City Cakes & Café also operates a second location in Draper, UT so you can get your fix regardless of where you're located in the valley! To find out more about City Cakes & Café, click here.
Délice Bakery and Cafe
With the mission of bringing a true taste of France to the Salt Lake Valley, Jean-Jacques Grossi and Akbar Matinkhah opened Délice French Bakery and Café in November 2018. With over 45 years of experience, chef Grossi combines classic French recipes with a personal touch to offer a wide variety of sweets and desserts to even the hardest critics. The bakery and cafe is located on 2747 S State Street in Salt Lake City, Utah and it is open Monday through Saturday.
Délice Bakery offers breakfast, lunch, and dinner menus besides their bakery offerings. With each menu, we picked out our must-try for recommendation:
BONJOUR PANINI (Breakfast Sandwich)
Roasted red peppers, cheddar, ham, bacon, two scrambled eggs on house ciabatta bread and fruit garnish. This sandwich is the perfect combination of flavors promising to start your day off right.
PENNE PESTO (Pasta Salads)
Penne pasta, basil pesto, and roasted tomatoes are the star in this simple and savory dish. With fresh and high-quality ingredients, PENNE PESTO guarantees to deliver a bust of wonderful flavors and natural fragrances.
FEUILLANTINE (Cake)
With over 60 different desserts and sweets to choose from, Délice Bakery has something for everyone. FEUILLANTINE cake is chef Grossi's favorite made from thin, sweetened crêpes.
Still have a hankering for a sweet treat? Check out the Top 3 Dessert Places in Utah