Off-Road Riding in UTAH
Utah is well-known for outdoor recreation due to the many mountains, lakes, and trails in the borders. Especially in Southern Utah, many visitors enjoy off-road riding with spectacular back-country views in an ATV, Jeep, UTV, RZR and other vehicles. Here is some information to ensure you enjoy your time in Utah by having extreme fun in beautiful nature.
ATV Tours and Rental
There are a variety of trails within a few miles from St. George. Thousands of miles of dirt roads and state parks are open for recreational use to people to ride on their vehicles on gorgeous red and pink sands. If you don't own an ATV or other off-road vehicles, or have never had experience riding before. it's totally fine. You can take 2-5 hour day trips on ATV by paying $189 per ATV rental rate. Many local companies offer not only off-road equipment, but also guidelines for tours. In order to make a reservation, drivers have to be 21 years or older and put down a small deposit. Below are several links for more information and rental opportunities.

Southern Utah Adventure center
Riding Areas in Utah
Utah contains diverse scenic mountains full of trails, sand dunes desert area, and forest area. Here are a few well-known areas and trails for people to ride and enjoy. Click here for more information


1. American Fork Canyon
American Fork Canyon is located about an hour away from Salt Lake City. Mostly used as a motorcycle trail, the trails here are wide enough for ATVs and UTVs. The best part of this area is the stunning view.
2. Coral Pink Sand Dunes State Park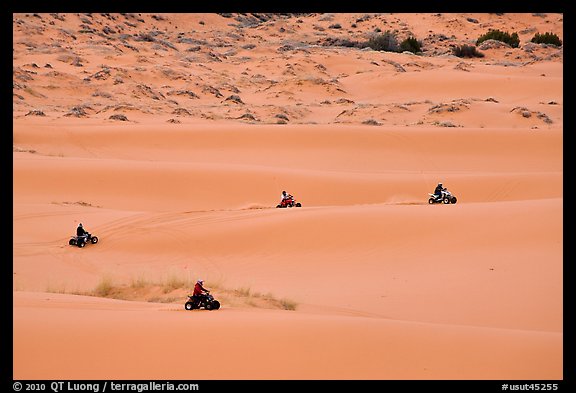 1200 acres of Coral Pink sand dunes are located right above Arizona. This place is right off of the highway and you will find many riders enjoying off-road on the dunes as well.
3. Casto Canyon OHV Trails
Casto Canyon is located in Panguitch, Utah. This park contains 10.8 miles of moderately trafficked trails and several back trails. Casto Canyon allows riders to weave through pine trees while enjoying breath-taking views.
Other Outdoor Sports to do in Utah
Powder Mountain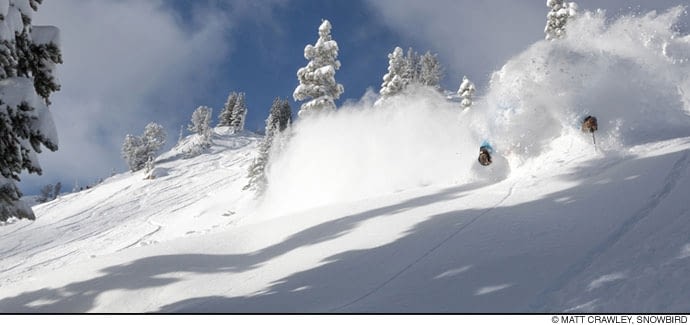 If you get tired of the countless trails to ride in Southern Utah, Northern Utah is famous for its powder mountains and many ski resorts. Salt lake city hosted the winter Olympics in 2002, which means there are plenty of other snow activities to entertain you as well. Click here for more information about ski resorts.
Mt. Timpanogos (Timp)
Out of all scenic mountains surrounding Utah, Mount Timpanogos is the second highest mountain in Utah's Wasatch Range. 11,752 ft. above sea level, this climb will take you above the clouds. There are many hiking trails on this mountain, giving you the chance to pick the route that suits you best. Here is more interesting information about Mount Timpanogos. Have fun in Utah!