Best Mexican Restaurant in Salt Lake City
Looking for a Mexican restaurant in Salt Lake City? Luckily, there are a plethora to chose from. But what if you are looking for something a little more authentic, some real Mexican food? If that describes you, please read on as I let you on in a little secret. That secret being the best authentic Mexican restaurant in Salt Lake City. If you are just trying to find out where the closest Taco Bell is, feel free to close this page and open Google Maps.
Good, now let me tell you about Los Machetes. It is easy to miss, as it is hidden in a corner east of a Reams Grocery store. You will need to enter the Ream's parking lot, and drive to the back corner of their parking lot. You can see it tucked away in the photo below, just look at the light pole. It is the restaurant with the red sign. They are open Tuesday through Sunday from 10 AM to 8 PM.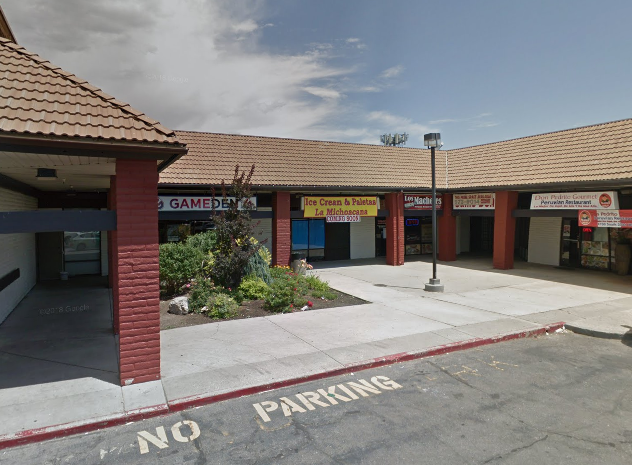 Instead of talking about how the restaurant was started, I imagine you want to hear about the amazing food they have. Click on the photo above to look over their menu.
I do apologize, their menu is in Spanish. But even if you don't habla the espanol, you might be able to figure part of it out. Or just use Google translate. And if you are going to a place like this, odds are you know at least a little bit of Spanish. Now let us review what makes them special and what they have to offer.
Authentic Ingredients
The thing that makes them special, at least to me, is the fact that they use authentic ingredients. For example, the sour cream they put on top isn't sour cream, it is actually crema-which is more in line with latinos actually use. The cheese they use for the quesadillas con queso, isn't mozzarella but queso oaxaca (pronounced waahacka), again in line with latinos actually use. The crumbly cheese put on top of some of the dishes is queso fresco. The tortillas are made by hand. It is as close to real Mexican food you will get at a restaurant in Utah.
Delicious Food
Using those authentic ingredients, Los Machetes makes some delicious dishes. What would I recommend for first timers, or pretty much any timers for that matter? To be honest, it is hard to go wrong with whatever you choose. One of my favorite things to eat here are huaraches (pronounced waaraches), and directly translated means sandals(trust me, they taste a lot better than your average foot wear). It consists of a thick homemade tortilla with beans, your choice of meat, lettuce, crema, and queso fresco (fresh cheese). The second photo down is of my favorite type, tinga, which is a spicy chicken (don't be afraid, it isn't that spicy). My wife really likes the enchiladas with the green salsa, very bottom photo. She most recently tried out the Cubana Torta (Cuban sandwich) and said it was really good. My daughter's favorite dishes are the lamb taco and the red pozole.
Great Drinks
Not only do they make delicious food, they have some great drinks as well. If it is a chilly day, you definitely got to try champurrado (try saying that 3 times fast). This is a traditional Mexican drink I would somewhat relate to hot chocolate, but not as sweet. This drink is usually served in a little clay cup, similar to the one in the photo just below.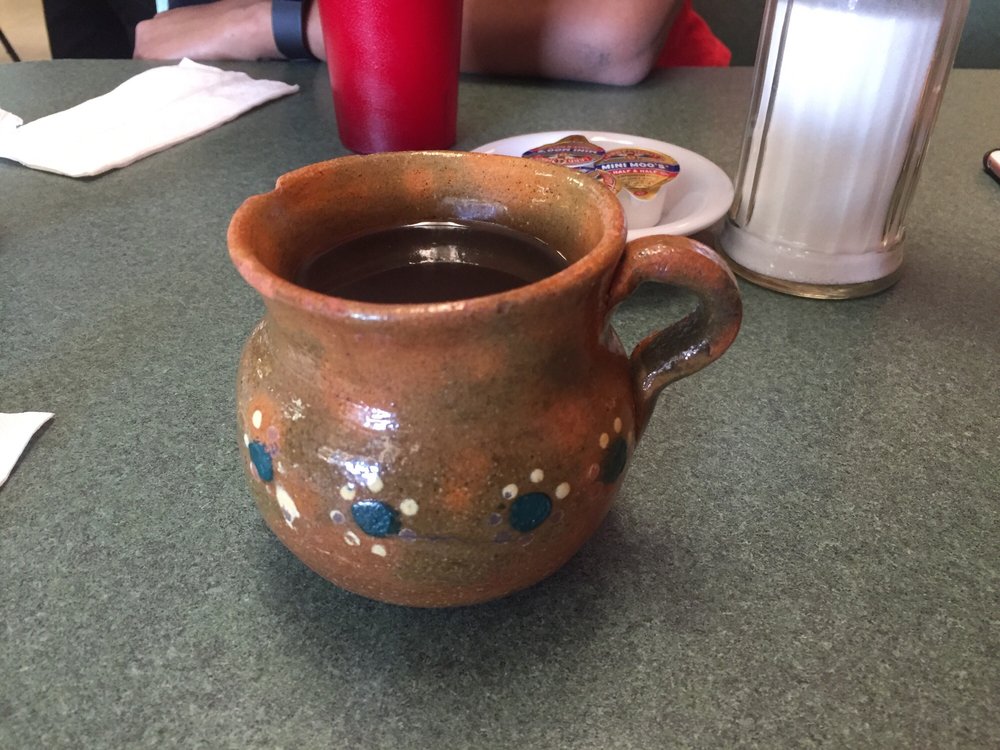 There is the traditional horchata, pictured below, that most people like, but I personally am not a fan of. My favorite is jamaica, a traditional drink made from a flower. Guayaba and fresa (strawberry) are also great choices if you are wanting more of a fruity drink. They also have licuados, similar to a smoothie, if you are wanting something a little sweeter. They also offer Jarritos and Mexican Coca-Cola if you are wanting soda. And if you are looking for a drink with a little more kick to it, check out some of Salt Lake's best breweries.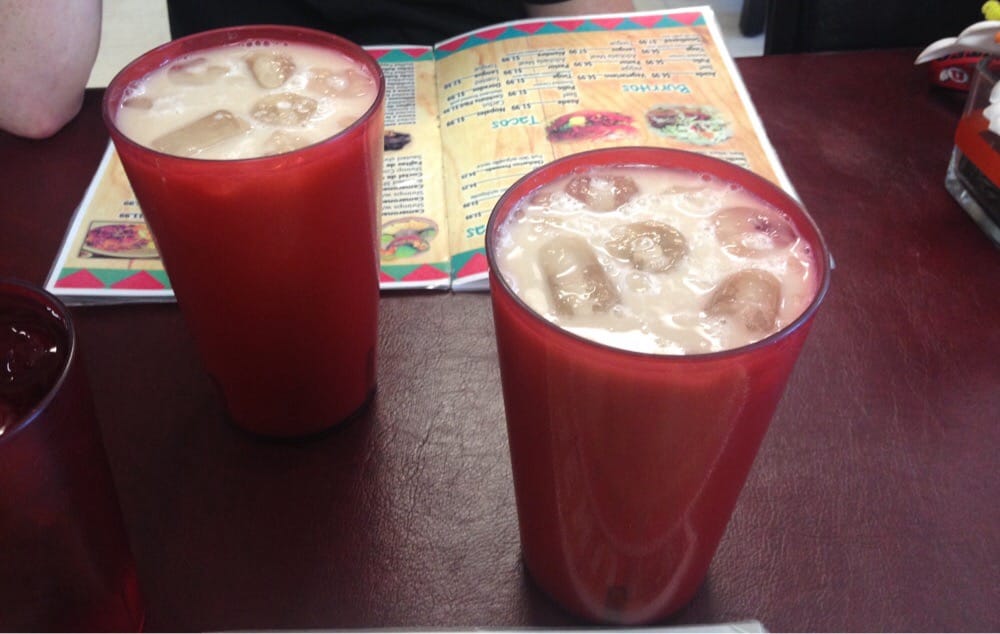 Desserts
While Los Machetes does offer postres (desserts), I have usually eaten too much of their delicious food to have any room left over. I have tried their flan, a traditional Mexican custard dessert, and really liked it. If you look for it on their online menu you will notice it is spelled like Plan, guessing auto-correct. But if you are craving something a little more sweet and have enough space left over, be sure to check out Salt Lake City's top ice-cream places.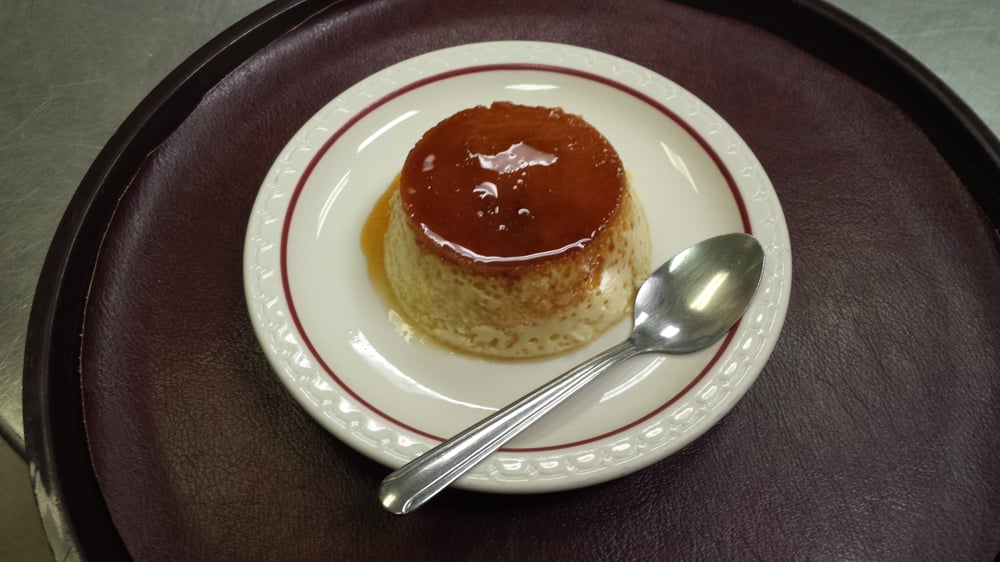 So if you are in the Salt Lake City area and you are craving some real Mexican food, Los Machetes is the place to go. Trust me, I have been to many a Mexican restaurant that claim to be authentic and this one has been the best so far that I have tried. Also, my wife is from Mexico and has only been in the United States for about 6 years and she gives it her seal of approval. And my daughter gives the pozole and the lamb tacos 2 thumbs up.