Go see where Highschool Musical was Filmed
For fans of the popular Disney movie, High School Musical, a visit to East High School in Salt Lake City, Utah, is one of the many must-do. Here's why East High School should be on every High School Musical fan's bucket list. Many people from out of the state, or even in-state come and visit it; there's many Disney Fans that even go and take their graduation pictures here.
The Film
High School Musical was filmed on location at East High School in 2005 and tells the story of Troy Bolton, a popular high school basketball player, and Gabriella Montez, a shy new student who shares a passion for singing. As many people know. The movie became an instant hit and spawned two sequels, making East High School an iconic landmark for fans of the franchise. They even filmed High School Musical: The Series to keep East High to keep being the iconic legend it is.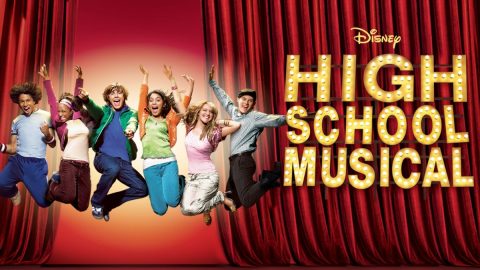 The Campus
Visitors to East High School will recognize many of the iconic locations featured in the movie, including the gymnasium, cafeteria, and auditorium. The campus has undergone some changes since the movie was filmed, but the spirit of the film is still very much alive at East High School. Fans can take a self-guided tour of the campus and relive some of their favorite moments from the movie. If you want to have a tour-guild to show you around the school, fear-not they also have that!
The Memorabilia
East High School is home to a museum that features memorabilia from the High School Musical franchise. Visitors can see props, costumes, and other items used in the making of the movies, as well as posters, photos, and other souvenirs. The museum is a must-see for any High School Musical fan and is a great place to take photos and create lasting memories. There's the iconic pink locker is still there, and the head cheerleader is the lucky person that is able to have it for that year.
The perfect time to go and check it out is after school hours from 3:30-6:00 on Monday-Friday especially if you're going self guided tours.
The Community
East High School is an important part of the Salt Lake City community and is known for its strong academic and extracurricular programs. Visitors to the school can see firsthand the diversity and talent of the student body and get a sense of what it's like to attend such an iconic institution. Fans can also explore the surrounding neighborhood and discover other landmarks and attractions that were featured in the movie. It's also a good place to stop by because you only need a few minutes to look around, and go grab a quick lunch somewhere around Salt Lake.
In conclusion, East High School is one of the many must-visit destination in Utah. With its iconic locations, memorabilia, and strong sense of community, East High School offers a unique and unforgettable experience for fans of the franchise. So why not plan a visit and relive some of your favorite High School Musical moments? Don't forget to check out Utah's amazing Universities as well! The University of Utah is right next to East High, mind as well check it out!