Live Music in Salt Lake City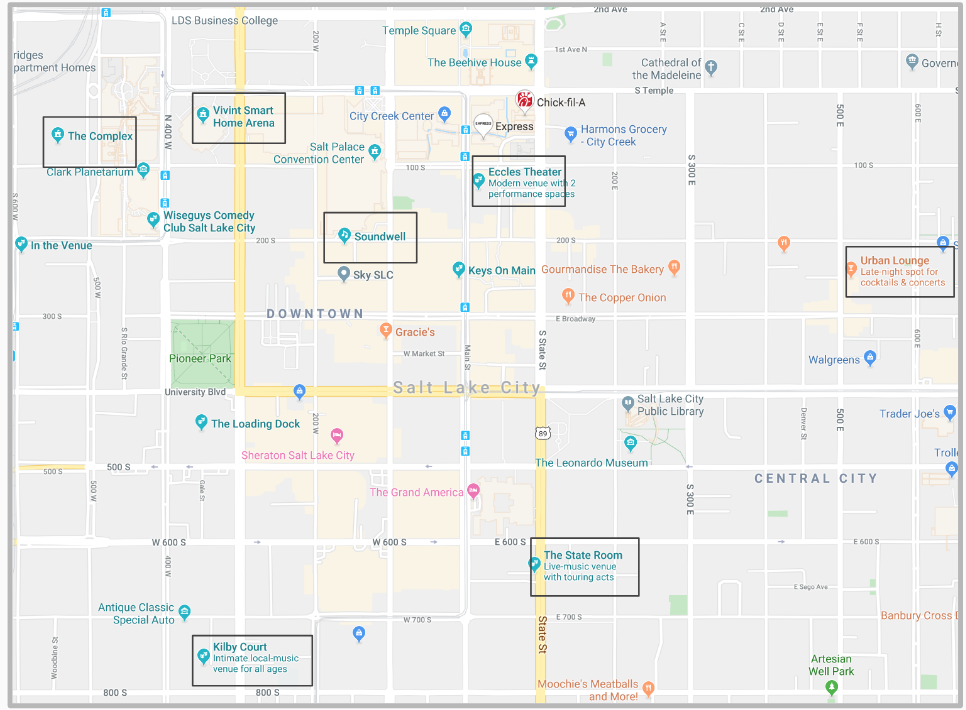 Salt Lake City music scene has proven itself as an underground secret for access to some of the best artists all year round. With Salt Lake City being a layover hub for artists passing through on their way to LA, Salt Lake provides the option for locals to enjoy many large performing artists for fairly cheap and accessible ticket prices. Many people know about Usana Amphitheatre, and the Vivint Smart Home Arena, home of the Salt Lake City Jazz and many large performing artists such as Elton John and Billie Eillish who have performed there this past year, but what visitors may not know is the proximity of the smaller lounges all centrally located nicely near downtown (as displayed by the google maps image above). This makes it easy and affordable to uber from the concert venues to the bars and enjoy a night out on the town!
| | | | | |
| --- | --- | --- | --- | --- |
| Venue | Website | Seating | Ambience | Past Artists |
| Kilby Court | https://www.kilbycourt.com/ | Very small venue, no seats, standing only. Cap: 200 | Intimate, close acoustics. No alcohol or services. All ages. | Slender Bodies, Cautious Clay, Mansionair |
| CommonWealth Room | https://thestateroompresents.com/the-commonwealth-room | Some seating in the back, but mostly GA standing.Cap: 700 | Full Bar. Intimate Setting. Easy to see from any spot. | Natasha Beddingfield, Dirtwire, Moon Hooch, California Honeydrops |
| The State Room | https://thestateroompresents.com/the-state-room | Half raised theater seating, and half GA standing. Cap: 299 | Full Bar. Intimate Setting. Folk vibe with live instruments. | Wild Child, Fruit Bats, Shook Twins |
| Urban Lounge | http://www.theurbanloungeslc.com/calendar/ | Small intimate setting. Cap: 400 | Full Bar. Intimate Setting. Smaller lounge but easy to see. | Yoke Lore, Matt Maeson, Ra Ra Riot |
| The Depot | http://depotslc.origin-prod.hobentertainment.com/ | Large 2 story with balcony seating on the second floor. Cap: 1,200 | Full Bar. Artist genres range from alternative to trap. | Trevor Hall, Rainbow Kitten Surprise, Troy Boi |
| The Complex | https://www.thecomplexslc.com/ | All GA standing with some seating in 21+ section. Cap: 2,500 | Full Bar. Second largest venue besides vivint arena. | Still Woozy, Walk the Moon, Louis the Child |
| David Eccles Theater | https://thestateroompresents.com/eccles-theater | Large classic theater with full production available for broadway, orchestra style seating. Cap: 2,468 | Performers ranging from Broadway to speakers to larger artists | Lake Street Dive, Wicked and other notable broadway |
| Vivint Smart Home Arena | http://www.vivintarena.com/ | Biggest Event Center in SLC, Large stadium seating with GA standing. Cap: 18,300 | Option for largest performing artists | Jazz basketball, Billie Eilish, Elton John, Disney on Ice |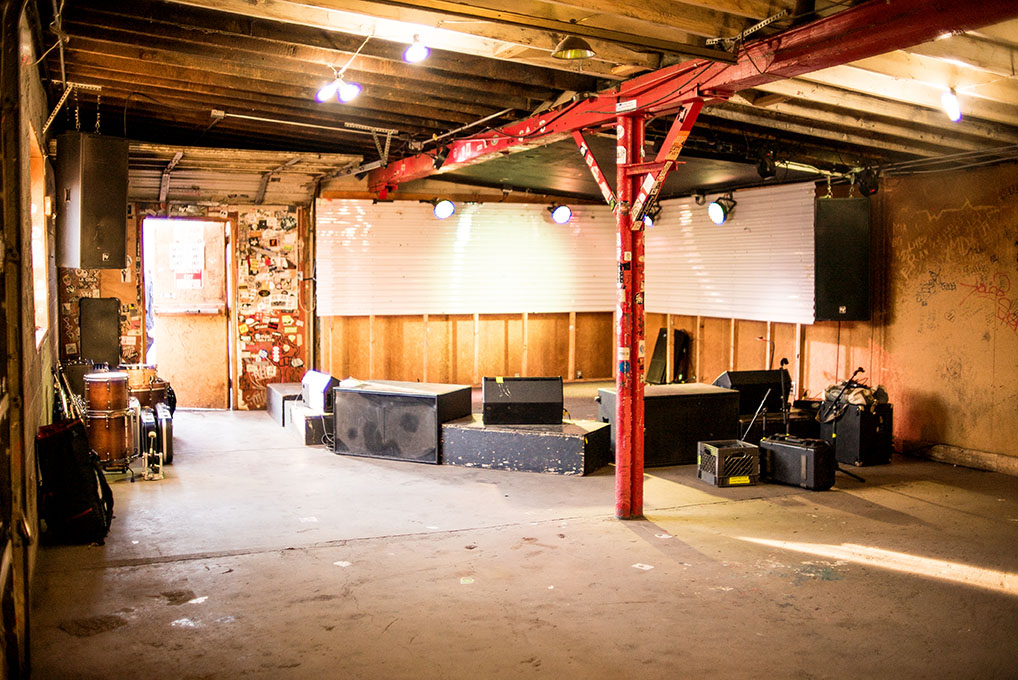 The venues listed range in size, style, and music genres as displayed by the provided table. Kilby court (pictured right) is a small intimate garage that features smaller artists but will sell out quickly and makes for a unique concert experience. The Complex is a much larger venue making it harder to be engaged with the music but will have space for much larger artists and more crowds. Then the David Eccles theater houses all the broadway shows that come through Salt Lake City.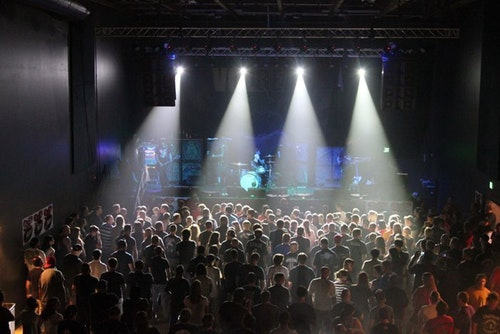 What a lot of people don't know is that The State Room, and Commonwealth room are owned by the same company, which shows through in their similar ambience of small lounges. However, they are also owned by the same company that owns the David Eccles theater which is unlike any other venue in Salt Lake City. No matter the venue, you're sure to see an amazing show.