Chef Marco Silva | The Charleston Draper
Enjoy delicious international cuisine, live music and our extensive wine list while sitting underneath the stars on our beautiful patio. Please come taste and see what Chef Marco Silva has created!
About The Chef
Executive Chef and Owner, Marco Silva was born in Sao Paulo, Brazil where he first learned to cook at a young age working with various Chefs and culinary practitioners. His mother had always wanted him to follow in her footsteps and play in the Sao Paulo Symphony as she did, but he opted instead to study piano and ultimately received a degree in classical piano from Lisbon Academy. He used that degree and his piano skills to play his way through the night clubs of Paris, France while taking cooking courses during the day at Le Cordon Bleu de Paris.
For the past 27 years he has been able to work as a chef in private homes, trains, yachts, and restaurants – most recently as Chef de Cuisine and Executive Chef in Dubai, UAE and Australia/Papua New Guinea with Hilton Resorts and Spas.  
He presently resides in Salt Lake City with his partner, Steve. Together they have lived, worked, or visited 32+ countries, speak five languages, and have met many great people along the way who have influenced their lives and Chef Marco's culinary drafts and passion for delicious foods.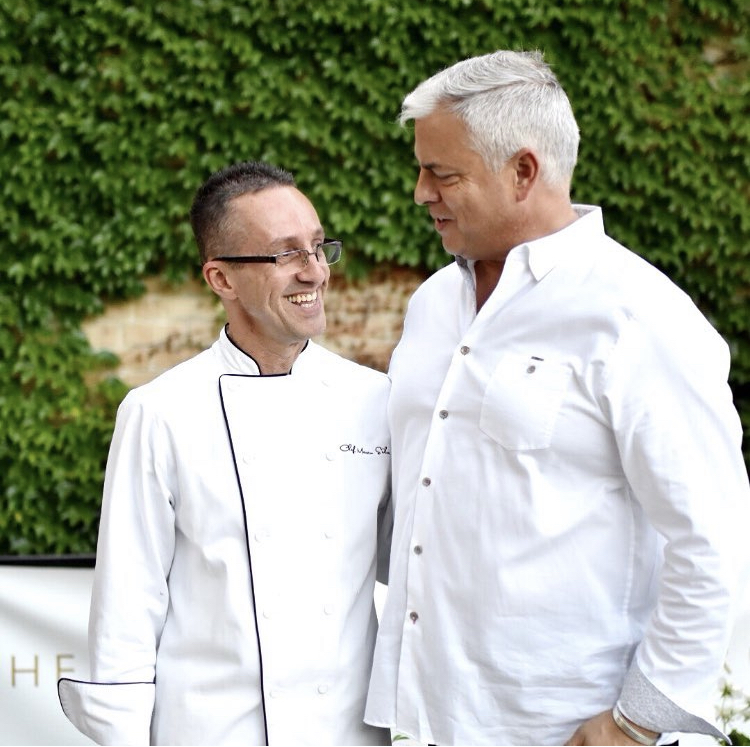 Menus, Reservations and More
Menus, Wine lists, Reservations, and Photo Gallery: https://thecharlestondraper.com/
Please call us ahead of your arrival to let us know if there is anything we can do for you to make your visit more enjoyable or delicious.
The Charleston Draper is available for private events: business lunches, theme dinners, cocktail receptions, wine pairings, and more. We would love to discuss how to be a part of your next event.
Other Amazing Spots To Visit
For Delicious Desserts see our Blog Post about Délice Bakery and Cafe: https://www.sevenslopes.com/delice-bakery-and-cafe/
For Best Brunch Spots in Park City, Utah: https://www.sevenslopes.com/brunch-park-city/