Utah Mountain Bike Trails: Corner Canyon
Something you may notice while driving around Salt Lake City, Utah is how many cars and trucks have mountain bikes hanging off them. This is particularly true when driving around the city of Draper. Located just 25 minutes south of Salt Lake City and 45 minutes west of Park City, Draper is the home of Corner Canyon, which contains a vast network of professionally crafted Utah mountain bike trails.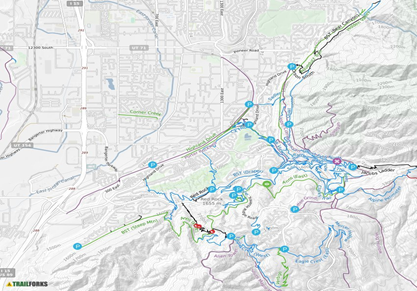 Draper, Utah mountain bike trails has become a hotbed for all bikers, locals and tourists alike. With more than 30 trails adding up to more than 80 miles of terrain, there is room for everyone of all skill sets. The city of Draper has also created park lots and spaces along the canyon with easy access to trails. Didn't bring you mountain bike with you? No problem! There are several mountain bike shops in and around Draper with flexible renting options, like Hangar 15 – which will have you in an out in no time.
While you hit the trails, don't forget to take in the scenery around you. Corner Canyon offers breathtaking views of both Salt Lake and Utah County that will give you a unique view of Utah's landscape. Depending on the time of year, the colors of the tree's will only enhance your view while going up and down the mountain. Utah mountain bike trail season stretches from April through October, so plan accordingly!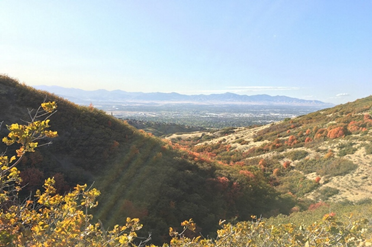 One of the most popular traits of Corner Canyon mountain biking; it's free! Local groups and city officials work hard to ensure the quality of the trails all around the mountain for all to enjoy. Apps like AllTrails are available to help you easily navigate your way around and will help you discover trails of your liking. You will quickly discover that Corner Canyon contains the best Utah mountain bike trails and has something for everyone looking for an adventure on a bike!
For other bike trails in the area, click here.
If you'd like to learn about hikes in the area, click here.