3 Best Tacos in Salt Lake
You can never go wrong with tacos, but you really can't go wrong with some of the best authentic tacos that Salt Lake has to offer. There are plenty of great taco places around these parts, but some have a particular taco that really stands out, and we'd hate for you to try one of these places without ordering the taco that they make best.
Lone Star Taqueria  – Chicken Taco
2265 Fort Union Blvd, Cottonwood Heights, UT 84121 – 4.6 Stars
If you were a fan of watching the food network, it will be no surprise to you that these tacos were featured on Diners, Drive-ins, and Dives. This is a local spot that continually has a line out into the street on any given summer night. While you really can't go wrong with just about anything here, their chicken tacos will leave you wondering why you haven't ever had chicken tacos that taste like this before. Don't forget the sweet green salsa, it makes for a chicken taco you'll be craving every time you're in the area.
Real Taqueria – Taco Al Pastor
1869 E Murray Holladay Rd, Holladay, UT 84117 – 4.6 Stars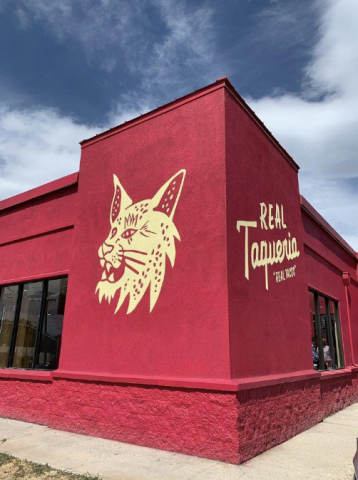 Just 10 minutes north of Lone Star sits the incredible Real Taqueria. How is it that two legendary taco places are so close to each other? It's been said that a former disgruntled employee started their own taco place and named it REAL. While that all might just be a rumor, we find that there might be some truth to it due to the fact that these tacos are the real deal. Again, you literally cannot go wrong with anything on their menu. They even have a really great mole poblano if you're into that kind of thing. However,  you can't leave your first time there without getting the taco al pastor. Seasoned to perfection with the freshest pineapple you've ever tasted, after the first bite you'll agree this is the best taco al pastor that Salt Lake has to offer.
La Casa Del Tamal – Birria Tacos
2843 S 5600 W Suite 140, West Valley City, UT 84120 – 4.5 Stars
Looking at this building, it's hard to believe that you'll find the best birria tacos in the state there. Naturally, they're known for their tamales, hence the name. When we say these are the best birria tacos that Salt Lake has to offer, you don't have to take our word for it. These tacos speak for themselves.
Looking for street tacos? Check out our favorites here.
What about birria tacos? We got you covered. Here are our top three.