The Best Mexican Restaurant in SLC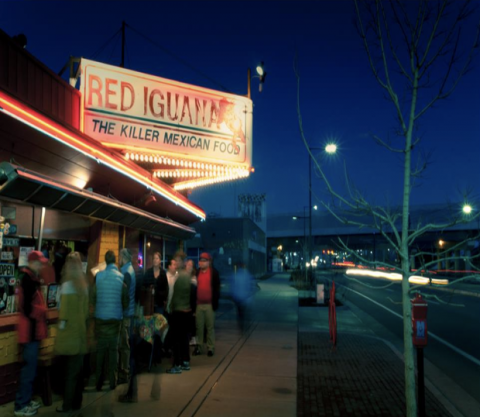 If you were to ask any Utah local for recommendations for good Mexican food, there is a very good chance that the Red Iguana would be high up on the list. The Red Iguana was once a hidden gem, but it has exploded in popularity in recent years after being featured on Diners, Drive-ins, and Dives with Guy Fieri. If you have the time, don't miss out on some killer Mexican food! There are only two Red Iguana restaurants in the world, both of which are in Salt Lake City.
Tacos
Most Mexican food lovers agree that the ultimate measure of a Mexican restaurant is the taco. At the Red Iguana, you will not be disappointed. They provide a wide variety of authentically cooked meats and fresh salsas that are bound to satisfy even the pickiest eater. All tacos come adorned with fresh cotija cheese, pico de gallo, and a variety of salsas and guacamole. See here for another article on tacos in SLC.
Other Dishes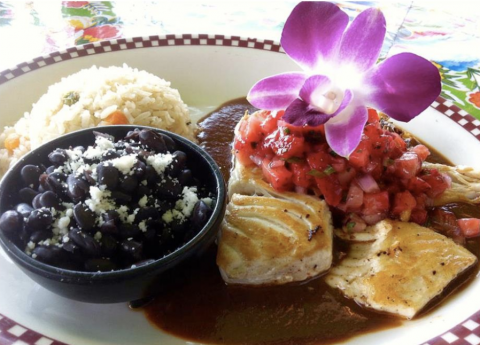 While the Red Iguana offers some delicious tacos, we highly recommend branching out and trying some of their other famous dishes as well. One of the most popular is the mole platter. Mole is a traditional Mexican dish made with a variety of herbs, spices, and sometimes chocolate. Each mole recipe is unique and will vary greatly in different geographic regions of Mexico. The Red Iguana provides a sample platter with seven delicious different types of mole. Other highly recommended dishes include burritos, enchiladas, flautas, and tostadas. See here for a complete menu. As they say in Mexico – Provecho! (Enjoy!)
Love the Red Iguana? We think you will love this place too!
How about some dessert afterward? Check out one of our favorites here.