Best Street Tacos in SLC
The Taco Truck that could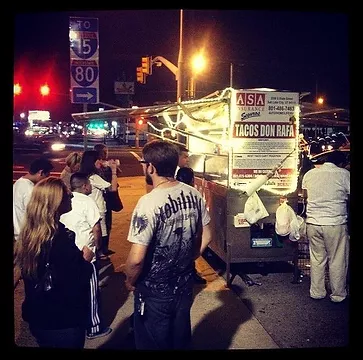 I am picky when it comes to street tacos. Growing up in L.A. with Mexican parents and a Taquero grandfather I've had my fair share of tacos. I'm a traditionalist, I don't care what the establishment looks like or how trendy it is. What I care about is taste and freshness of ingredients. It may be surprising to some, that I choose a humble unassuming taco truck in front of an abandoned Sears for the title of best street tacos, but my response is this: try their tacos.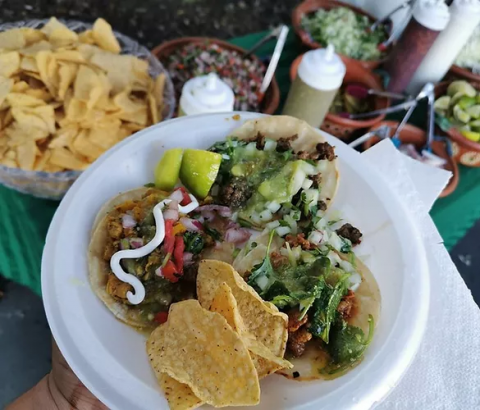 At only $1.50 per taco (tax included always), you can choose from all the classics: al pastor, asada, pollo, carnitas, etc. At that price the value is hard to deny but where Tacos Don Rafa really shine is in their selection of toppings and salsas. I usually get "todo" or everything which includes fresh and pickled onion, cilantro, cabbage, radishes and cucumber slices. You can also choose from guacamole (no extra charge), tomatillo salsa, or red salsa. All of which can be combined in many ways to create a different taco experience every time. If that weren't enough you can also try some of the more premium meats such as beef tongue or tripe for just a $l.50 more.
If you are feeling especially hungry you can always order a burrito which is $6 and comparable to a chipotle burrito in size. As a poor graduate student this taco truck has always been a constant for me because its hard to get this much bang for your buck even with cheap fast food. Its open 9am to midnight Monday thru Sunday. Come support a family owned business. Not only is there great food but the people are also very pleasant.
Award winning
Don't take only my word for it. Tacos Don Rafa has been rated Utah's number 1 street taco place by The Daily Meal. Salt Lake City Weekly Magazine has said, "What makes eating Don Rafa´s food such a pleasure is how flavorful and fresh the ingredients are, from the carne asada and beef tongue to the shredded cabbage and chopped-up radishes. As you savor your selection, perched on the cement wall by the cart as the traffic goes by, music booming from nearby car stereos, you´ll already be planning a return visit." I've gotta say I agree.
(Check out their website for more info: https://www.tacosdonrafa.com/)
For more Taco related content check out our other pages:
External link: