5 Can't-Miss Restaurants in Salt Lake City
Do you eat to live or live to eat? If you're visiting Salt Lake and live to eat then you must visit these amazing local restaurants. Whether you are on a budget or looking for extravagance, there is something for everyone. From restaurants loved by celebrities to college hangout spots, you are sure to find somewhere you'll love.
---
Hires Big H – $
After a Utah Utes game of any kind, football, basketball, gymnastics, you're sure to find the SLC Hires Big H location packed. Founded in 1959, they've been serving up some of the best burgers and root beer freezes in Utah. It's not rare to find college students and families alike, so prepare for noise and a bustling environment. Don't want to eat in? No worries, just park in the front for car-side service so you can quickly get to your next adventure. No matter what, though, make sure you try the Utah famous fry sauce – theirs is some of the best in the state.
SLC Location – 425 S 700 E, Salt Lake City, UT 84102
Midvale Location – 835 Fort Union Blvd, Midvale, UT 84047
West Valley Location – 2900 W 4700 S, West Valley City, UT 84118
The Dodo Restaurant – $$
The Dodo has been an upscale casual restaurant for groups since 1981. They are famous for their sandwiches and desserts. Great from all meals of the day including brunch with the girls or dinner with the family. Their menu is wide-ranged with options for everyone, including the children. Everything is always fresh and sure to delight. If you're craving a sweet treat, you can't go wrong with their tollhouse pie. They are open every day of the week and located in the Sugarhouse neighborhood of Salt Lake City.
1355 E 2100 S, Salt Lake City, UT 84105
Tokai Sushi – $$
The family that owns and runs Tokai is Korean and the Sushi Chef learned the art of Sushi making in California. If you are driven by celebrity influence, then Tokai is the perfect place for you due to its love from a cast member of Queer Eye, British-Pakistani fashion designer, personality, and author Tanveer Wasim "Tan" France. He has raved about his love for the Sushi restaurant in interviews and Instagram posts. Whether you love sushi or not there are options for everyone from decadent rolls and sashimi to udon and katsu. They are located in Salt Lake City in the Brickyard area and offer online ordering on their website.
1301 Miller Ave, Salt Lake City, UT 84106
Freshies Lobster Co. – $$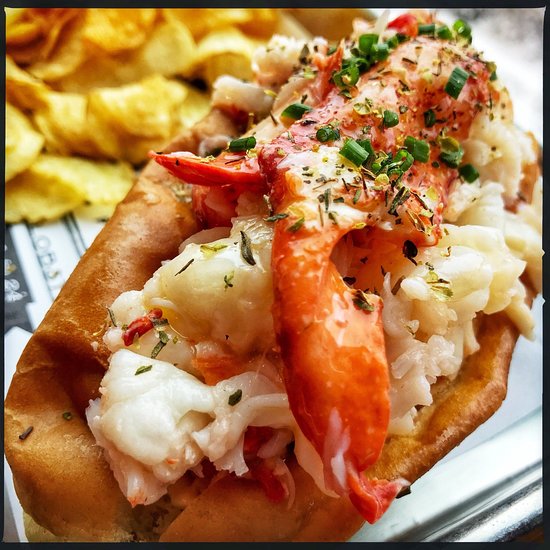 The founders of Freshies are New England natives who moved to Park City for the amazing snow. However, they missed the lobster rolls that they found back home and decided in 2009 to open their own lobster joint to bring the landlocked state the best lobster roll in the world. We're not kidding…their lobster roll was literally named the best lobster roll in the world. Hit up their Park City location after a day on the slopes, visit their Salt Lake restaurant after a day of seeing the sites, or look out for their food truck that you can find around Salt Lake, Park City, and Midway.
Park City Location – 1897 Prospector Ave Park City, UT 84060
SLC Location – 356 East 900 South Salt Lake City, UT 84111
Valter's Osteria – $$$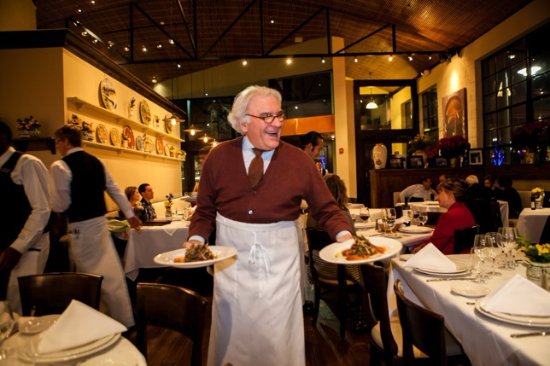 If you're wanting a dining experience of a lifetime that's worth every penny, Valter's Osteria is the place for you. A favorite of both locals and celebrities visiting Salt Lake, Valter's is perfect for when you're celebrating a special moment in your life and need the best traditional Italian food to go with it. While you're enjoying your pasta and wine, look out for Valter, who greets guests and ensures that you're having the best dining experience imaginable. After your amazing meal, you can learn more about Valter in his book which details his culinary journey in life.
173 Broadway, Salt Lake City, UT 84101
---
Still not done? Go grab a drink or check out the nightlife before you call it a day
---
Find us on Pinterest here