A Delicious Night at Wildwood
Tucked in the Avenues of Salt Lake City sits Wildwood, a wonderful indoor/outdoor restaurant and bar that serves dinner nightly Wednesday-Sunday. Formerly 3rd Avenue Bistro, They do not serve lunch or brunch, which means they focus solely on high-quality dinner options.
Located on 3rd Avenue between H and I street just north of downtown Salt Lake, Wildwood provides a small and intimate dining area, a speakeasy-style basement (currently under renovation), and a great shaded patio for outdoor dining. It's romantic for those who want to impress their significant other over craft cocktails, while also being great for groups who want to split and share a variety of menu items.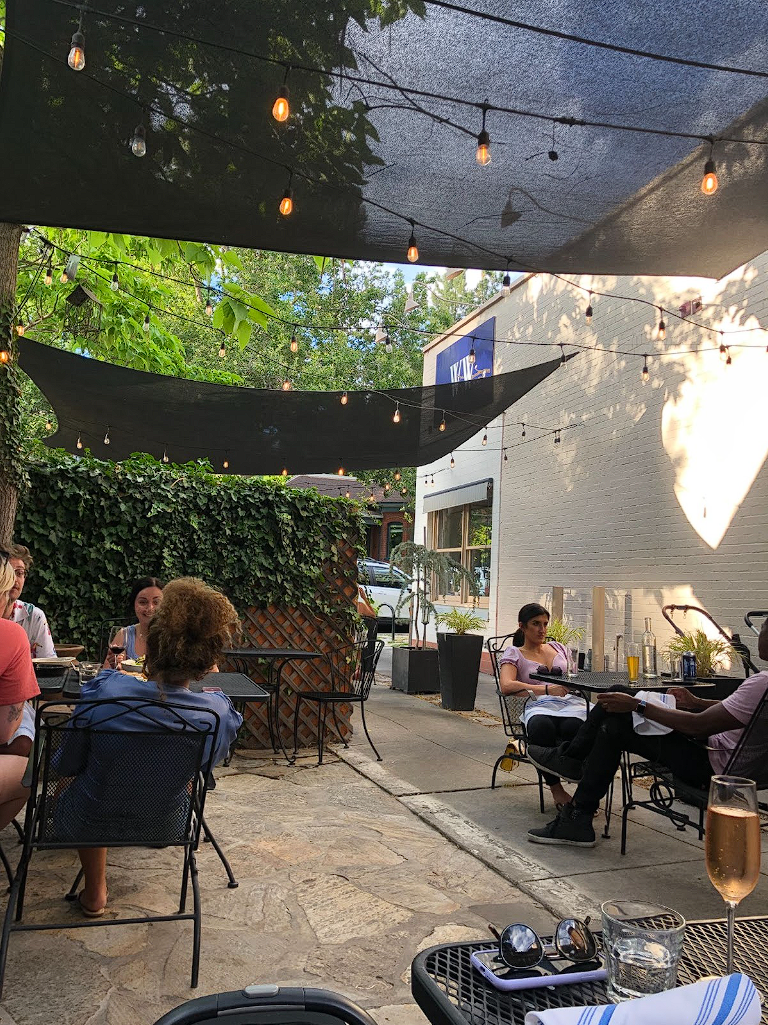 Everything on the menu is worth trying and they have something for every type of diet or preference. For starters, while I am a big fan of their chicken wings, I went for the lamb lollipops, which are phenomenal in their own right. My wife and I balance that out with a burrata salad, which is always a hit and gives us a quick dose of health before we dive into our mains.
For the mains, there are plenty of options for carnivores, but for those seeking vegetarian options, there are also more than enough. Their risotto, for example, is rich and filling despite being meatless. However, we usually order the burger, which is our pick for the best in the city. Tonight, however, we ordered fried chicken, which meant my wife and I would need to make sure we exercise the following day. I was so concentrated on the main entree that I forgot to take a photo, but I did snap some of the delicious burger that I enjoyed. It was fantastic and is another amazing option that the restaurant offers for those who like richer, comfort foods. We would vote that the burger belongs on this best sandwiches in the city list!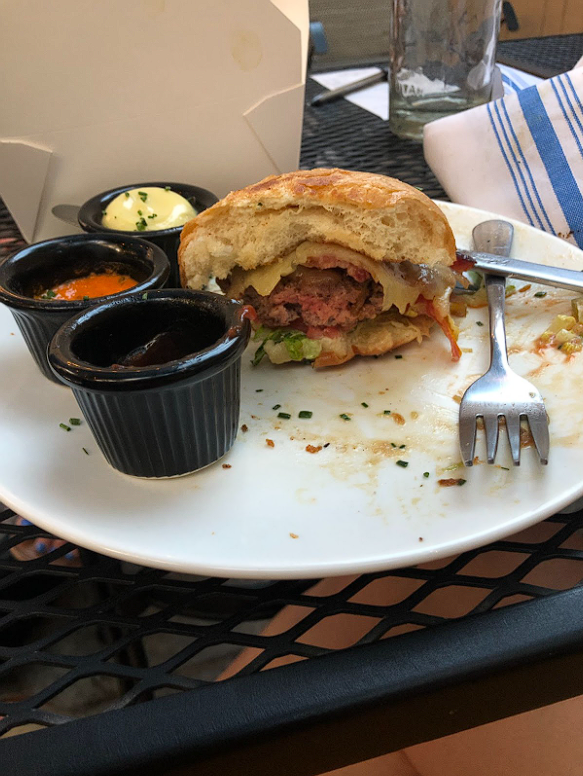 Wildwood is a great new addition to the restaurant scene in Salt Lake, and because it's tucked away in the residential avenues, its unassuming nature makes it even more surprisingly great when you visit. It certainly belongs on the list of best in the city, but visit here for more information on other great recommendations in Salt Lake City.