Top 3 Mexican Restaurants in Salt Lake City
Salt Lake City is growing with new flavors and cultures year by year. If you are a fan of Mexican Food but worry that Salt Lake city isn't the place for it, you are in luck! Salt Lake City has a wide range of delicious and authentic Mexican Food restaurants from upscale sit-down spots to food trucks. Salt Lake has it all and we want to share those experiences with you!
1. Monarca
Monarca is a new and upscale Mexican Eatery located on 268 S State St. It is home to many great food options including a Seven Slope personal favorite, Birria Tacos. If you are also a birria fanatic check out our blog post on the best Birria in SLC here. In the top Birria blog post, number one is Santo Taco which is Monarca's sister company. Monarca has not only a wide range of appetizers and meals but also unique and flavorful alcoholic beverages.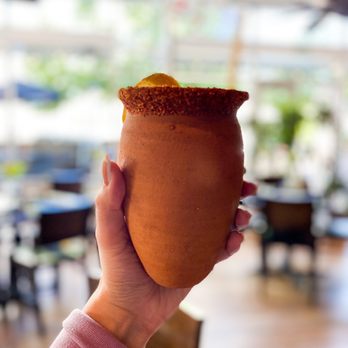 Check out Monarca for an evening drink including traditional Pisco Sours and Ranch Water. Feel free to get dressy as this is a casual but classy establishment not far from the exciting nightlife of Downtown Salt Lake City.

2. El Chihuahua
It's your 21st birthday and you're searching for a great restaurant where you and your friends can enjoy a meal and a few drinks before heading out on the town. Your closest friend suggests Mexican Food, that sounds great to you but you're still unsure of where you want to go. El Chihuahua Mexican Restaurant is exactly what you are looking for!
El Chihuahua was founded in Salt Lake City and has been serving Mexican food loving Utahns since 1978. The family owned restaurant serves flavorful dishes from the family cookbook, these dishes are quite generous, so be ready to fill up! Check out their menu here.
If you are looking for a tasty drink alongside your burrito or chimichanga plate, look no further than El Chihuahua's famous Ducky Death Star. The Ducky Death Star comes in a wide variety of flavors, so you should have no problem finding something you will love! After a great meal at El Chihuahua, make sure to check out some of the Salt Lake City bars to enjoy the nightlife!
3. Blue Iguana
For anyone who is looking for an authentic Mexican plate in a pleasant environment, with colorful appetizers and delicious guacamole, Blue Iguana is the right place to be. Blue Iguana has a very unique feel given off by the gorgeous art that surrounds the interior to give it a perfect Mexico environment. Fast service and friendly staff make for a joyful experience for anyone looking to have a good meal. Located conveniently in downtown Salt Lake City, it makes a perfect stop for dinner after exploring the great city of Salt Lake. Make sure to try their cocktails and drinks as well!