Salt Lake County Summer Festivals and Outdoor Events
Summer is the best time to spend outdoors, and Salt Lake County makes it easy to do. Check out some of the different types of summer festivals and outdoor events they have to offer
Summer Fests
The Salt Lake Valley offers numerous festivals in the summer months that appeal to people of all ages. Fests are one of the best things to do in the Salt Lake area in the summer to enjoy the beautiful sunny weather, food, and activities.
Days of '47 Celebration
The Days of '47 Celebration commemorates when the pioneers first arrived in Salt Lake Valley and started to build the community that eventually became Salt Lake City. This celebration occurs surrounding the 24th of July and includes a parade, marathon, pop concert, sunrise service, and the Days of '47 Rodeo, which has been dubbed the official rodeo of Utah.
City Celebrations
Almost every city in Salt Lake Valley has its own city celebration sometime between June and September. These celebrations often include outdoor movies, summer parades, rodeos, and tons of fun family activities. Best of all, almost everything is free to participate in and is open to everyone, regardless of where they live. Check out the individual city websites for specific dates and activities.
Snowbird Oktoberfest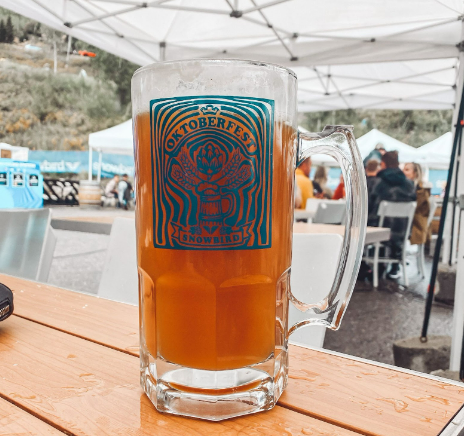 Oktoberfest at Snowbird is a family-friendly affair with activities, food, and, of course, brews for days — weeks actually. The highly-anticipated festival begins in mid-August and lasts through mid-October, taking place every Saturday and Sunday, along with Labor Day. There are tons of food vendors, various German beers to sample, and a plethora of small business tents to browse.
Summer Outdoor Events
Salt Lake City 999 Outdoor Biking Series
The 999 biking series has a simple purpose: bike around Salt Lake City with a bunch of other people. Every Thursday, people meet up at 9th and 9th in Salt Lake at 9 pm, with the ride usually starting around 9:30. These rides happen all year round but are much more popular during the summer when the weather is good. You can ride for as short or as long as you want, and you may even discover some new favorite biking places to come back to at other times.
Outdoor Concert Series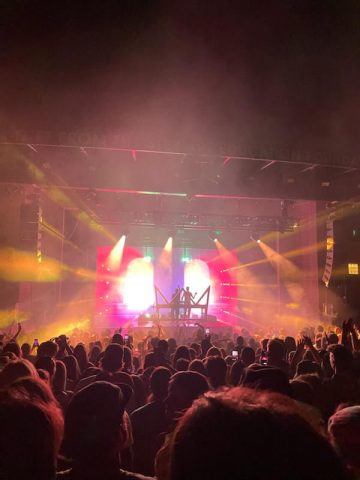 Salt Lake has a great music scene, and the summer is one of the best times to get involved. Deer Valley Resort is one of the best locations for free outdoor concerts in the Salt Lake area. They offer the Grand Valley Bank Community Concert Series every Wednesday in the summer from 5:30-8:30 pm. This is a very popular summer event, so we recommend grabbing a spot on the lawn early.
Salt Lake City Outdoor Twilight Concert Series
Salt Lake City's Twilight concerts are the best outdoor concert that Salt Lake has to offer. Each summer they have an incredible musical lineup in a fun summer venue that has events for families as well as fun for singles! They feature local musicians and performers, as well as nationally recognized and upcoming performers. The concert series typically runs from July-September on a variety of nights, so check out their website to find the perfect night for you.
Outdoor Movie Screenings
Salt Lakers flock to outdoor theater venues in the warm months to enjoy viewing their favorite films in the cooler evening weather. Outdoor movie screenings are the perfect events for families, date nights, and gathering with friends alike. One fun summer venue in downtown Salt Lake is The Gateway. The Gateway offers free outdoor movies every Thursday night in the summer from 7:30-10:00 pm, and features classic movies from the '80s and '90s. Reservations are required in advance, so be sure to check out the movie lineup ahead of time.
Drive-in Movies
Drive-in movies are a popular way to see your favorite movie or enjoy a good double feature. Salt Lake Valley has multiple locations, but the Redwood Drive-In Theater is by far the most popular. This is the perfect easy date night or a great place for the whole family.
Farmers' Markets
Farmers' markets are the perfect summer weekend activity in the valley. There are a plethora of neighborhood markets in Salt Lake City alone. Farmers' markets are great for the whole family, don't forget that SLC Farmers' Markets are dog friendly!
Park Silly Sunday Market
If you are looking to stray a little further away, the Park Silly Sunday Market in Park City is a favorite meetup. This open-air market runs from June through September and features local crafts and food, live music, kid's activities, and a beer garden.