5 Historic Houses You Should Definitely Visit On Your Trip To SLC
Did you even visit Salt Lake if you haven't been to its famous historic houses? Grab your camera and head downtown because this buildings have more history than you would think! Here are a few that we recommend visiting:

1. Beehive House, Salt Lake City
67 E. South Temple St., Salt Lake City, 84150
Home to Brigham Young and other church leaders this house also served as office for the Church for years. After Young's death, members of the Young family lived in this house until 1893. The Church bought the property in 1898. Presently, this house displays things that belonged to Brigham Young and his family.
2. Brook's Arcade, Salt Lake City
260 S, State Street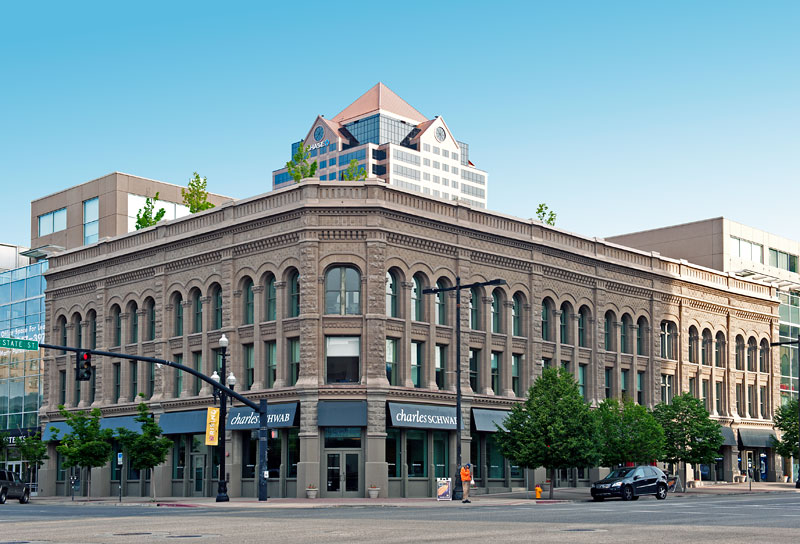 This building is finest example of Richardsonian Romanesque architecture, an architecture design that became popular in Utah's commercial buildings built between 1889-1893. A little known fact about this building is that it was originally meant to be six stories high but the building started sinking under the weight of its brick and stone structure so only three stories were finished. This building is also linked to a prominent merchant and investor who settled in Utah J.G. Brook's, the first Jew to settle in Utah.

3) Carlson Hall, Salt Lake City
369 S., University Street, Salt Lake City, 84112
This building holds a lot of significance in that it was one of the first two historic women's dormitories in Utah. Initiated by Lucy M. Van Cott, It was built after a "three-decade long struggle to have a women's dormitory constructed" at the University of Utah.
4) Francis Armstrong House, Salt Lake City
667 E, 100 S, Salt Lake City, 84102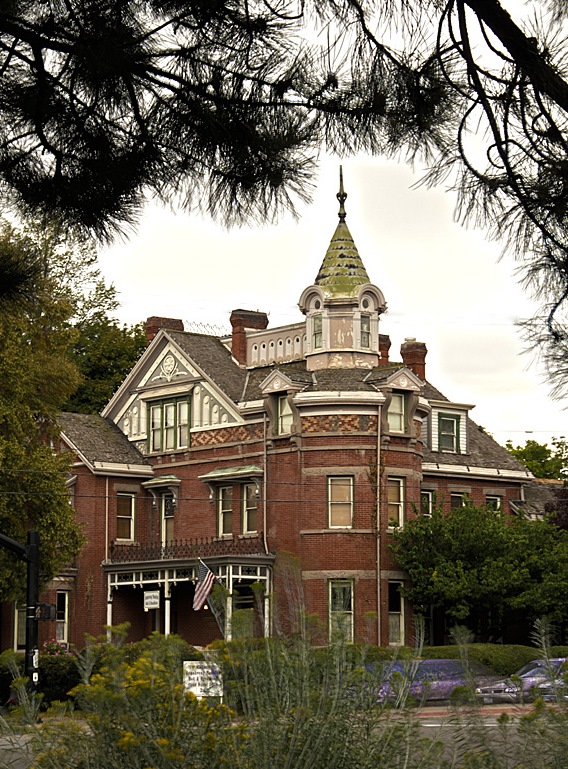 The 3-1/2 story, Queen Anne style house was built in 1892, and was designed by William Ward and constructed by Taylor, Romney & Armstrong as the home of Salt Lake City mayor Francis Armstrong.The scheme of the house is thought to have been brought over by Armstrong from England in 1891, and is apparently based on an English home of the period. It was listed on the National Register of Historic Places on May 23, 1980.

5) Fortunato Anselmo House, Salt Lake City
164 S 900 E, Salt Lake City, 84102
The house was built in 1903 by a carpenter and contractor named Silas B. Wood at approximately $4,000 in cost. In 1920, it became home for Fortunate and Anna Anselmo, who owned it until 1950. It became significant as the residence of the country of Italy's "vice consul for Utah and Wyoming". Fortunate Anselmo, originally of Grimaldi, Italy, had become a spokesperson of Italian community as a newspaper owner, but sold the newspaper in 1915 upon being appointed vice consul. He continued to serve as an agent of the Bank of Naples, sending money orders from Italian-Americans of Salt Lake City back to their home country.

The above are some of the historic houses we recommend to visit. If you have a few hours to spare after hiking or skiing in salt lake come and visit other towns in Utah that have plenty to offer.