5 of the Best Hotels in Salt Lake City
Traveling to Salt Lake? We're here to show you 5 of the best and most unique hotels to stay to ensure you have the trip of a lifetime. Whether you want luxury, something totally unique that you won't find anywhere else, or a place for you to hit the slopes quicker in the winter, we've got you covered.
---
The Grand America Hotel
$$$
The Grand America Hotel is, without a doubt, one of the most famous locations to stay in Salt Lake City. The only 5-diamond resort in Utah, you can expect opulence and luxury for every minute of your stay. Whether you want to enjoy their spa, indoor or outdoor pool, or in-hotel restaurant, you are sure to have an amazing experience. Celebrating an anniversary or other special occasion? Consider a rose petal turn-down, chocolate-covered strawberries, or champagne and flowers to be ordered to the room. No matter if you're celebrating or just want the best stay in Salt Lake, the Grand is the place to be.
555 S Main St, Salt Lake City, UT 84111
---
Little America Hotel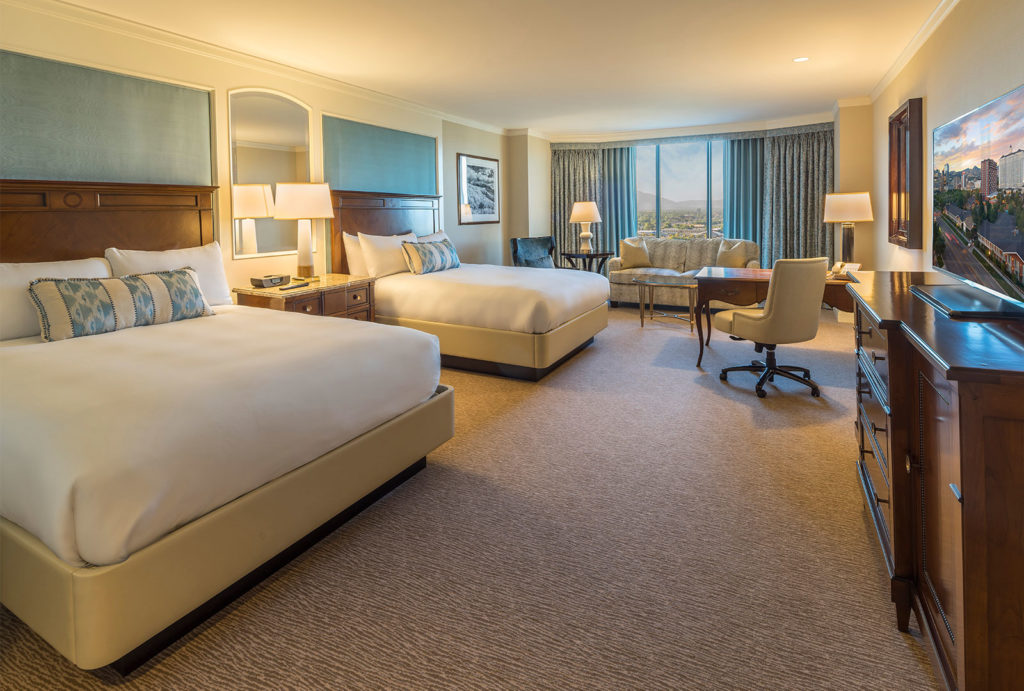 $$
Want almost the same feel as the Grand but don't want to totally break the bank for it? Try Little America, the Grand's sister property that's more budget-friendly while still giving you the luxury you want. Enjoy breakfast at one of their two restaurants, swimming at their both indoor and outdoor pool, and shopping at one of the many locations inside the hotel to find a souvenir to take home or an outfit for dinner that night. Looking to leave the hotel? You're situated in the perfect spot to explore more of downtown and try out the many restaurants or shops in the area.
500 S Main St, Salt Lake City, UT 84101
---
The Peery Hotel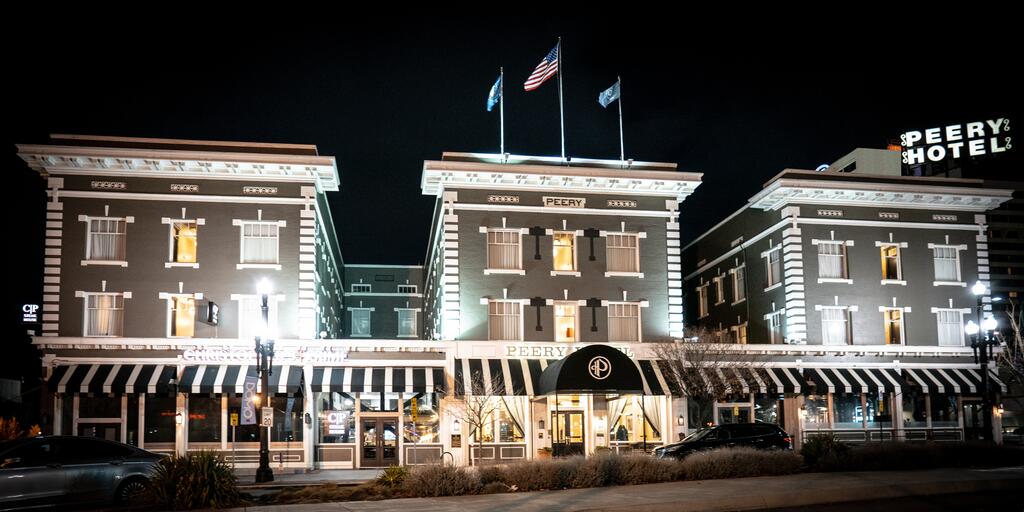 $
Built in 1910, this historic landmark hotel is sure to please everyone. Located in the heart of downtown, you are able to check out nearby City Creek Center for some shopping, or try many of the restaurants nearby. Looking for a more paranormal stay? It's been reported that a couple of ghosts haunt this stay, so keep your eyes peeled on the elevator, where that's where they are said to hang around. If ghosts aren't your thing, you'll be pleased to know that stairs are easily accessible in this three floor hotel. After your sleep on their new memory foam beds, head down to their onsite restaurant, Carnegie's Public House, for breakfast. If you are looking for more historic sites around Utah, look no further than here.
110 Broadway, Salt Lake City, UT 84101
---
Anniversary Inn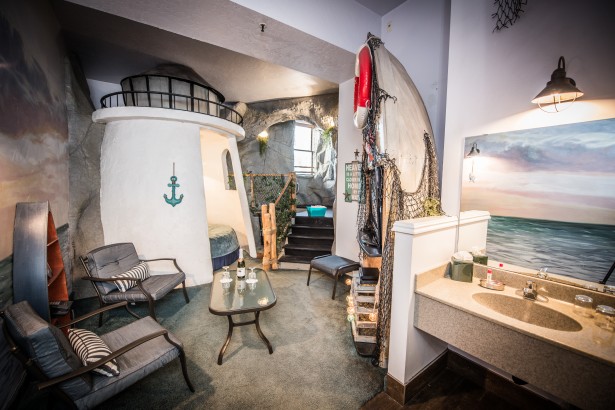 $$
Looking for a truly unique experience that could be different each time you stay with them? Look no further than the Anniversary Inn Bed and Breakfast, where each room has a different theme to provide you a trip that can always change. Consider staying in a treehouse in their Swiss Family Robinson Suite, enjoy some romance in their Romeo and Juliet Suite, or see Egyptian artifacts in the Mysteries of Egypt Suite. With three locations in Utah, two being in Salt Lake, you are sure to be able to find the best room for the adventure you want. Of course, enjoy your complimentary breakfast in the morning in whichever room you choose.
460 S 1000 E, Salt Lake City, UT 84102
678 E South Temple, Salt Lake City, UT 84102
169 E Center St, Logan, UT 84321
---
Park City Peaks Hotel
$$
Okay, so this is isn't in Salt Lake, but we have to mention at least one Park City place to stay on this list since it's such a popular place that's only a short drive from Salt Lake. If you're coming to Utah to ski up in Park City, this is absolutely the place to do it. Not only are they a quick drive to the slopes, but they offer ski and snowboard rentals in the hotel to make it as convenient as possible. Going to visit in the summer? They offer a great outdoor pool for you and the people you're traveling with to enjoy while also giving great recommendations for ways to enjoy summer in the mountains.
2346 Park Ave, Park City, UT 84060