Utah's best Indian food: Bombay House
Who, What, and Why of Bombay House: Best Indian Food In Utah
If you have a craving for some of the most authentic Indian spice combinations and what most consider the best Indian food in Utah, you're in luck. Bombay House is your one-stop destination to fulfill all your Indian food cravings in Utah. You'll find these flavors not just in one city but three cities across Utah. Bombay House first opened in 1993 in Downtown Provo and soon became an iconic destination known for the best local Indian food. Due to it's popularity, It quickly expanded to two other locations: Salt Lake City and West Jordan. From ever-popular dishes like their Tikka Masala's to their mouth-watering Korma's, this local Indian food joint in Utah will not disappoint you. In other words, it is sure to hit all the right spots in your taste palette.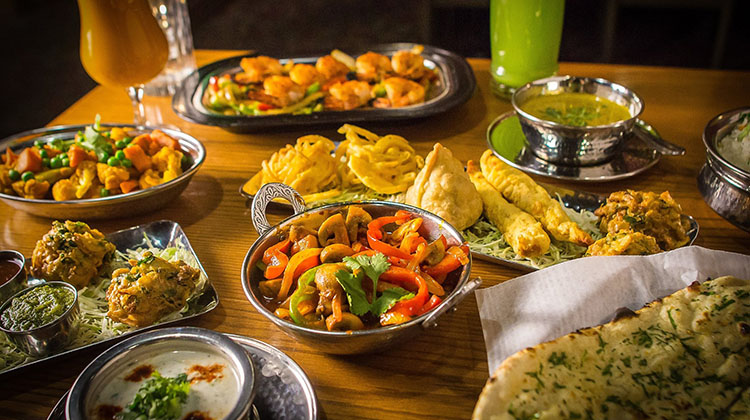 Going to Bombay House in Utah is more than just for the Indian food. In other words, going Utah's best Indian restaurant is more of a cultural experience. You will get to experience the rich aroma of exotic spices, the music of an ancient culture, and also vibrant murals portraying scenes from the Indian history. Additionally, some Bombay House's favorites include the tandoori oven-toasted flatbread paired with a rich flavor of sumptuous curries, vegetable samosa wrapped in homemade dough and deep-fried, and some mouth-watering mango lassi (yogurt smoothie). Therefore, it is safe to say that you will be on a food coma to India – virtually through this best Indian food in Utah.
Authentic Masalas – Meal Options For Everyone
In addition to a variety of meat and seafood selection, Bombay House, Utah's best Indian food restaurant has a ton of vegetarian, vegan, and even gluten-free options. If you're new in town or want to try something new, Bombay House will not disappoint you. It is an excellent place for anyone, and their specific eating needs to experience delicious, authentic Indian food along the Wasatch Front. In other words, it's a one-stop place for all types of food choices.
The Only Dessert Option You'll Ever Need
Not to forget the sweet-tooth lovers here. At this point, it's no secret that Bombay House serves some of the best Indian food in Utah. Indian desserts are known for their freshness, and Bombay House doesn't disappoint in this category as well. .For instance, be sure to try their famous Gulab Jamun (Deep-fried donuts), a light pastry made from dry milk and flour, and soaked in thick sugary syrup garnished with coconut. Trust me, you'll keep asking for more.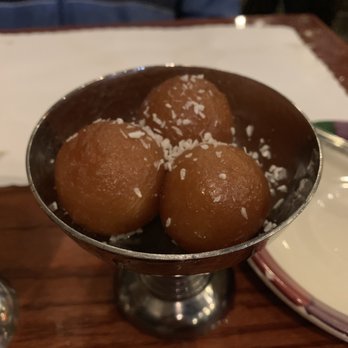 Due to the current COVID-19 situation, all 3 Bombay House locations in Utah are currently closed for dining However, they are offering delivery & takeout.
Hours of operation: Monday through Saturday, from 4:00 pm to 9:00 pm.
The restaurant is closed for business on Sundays.
Directions
Provo
Get Directions
463 N University Avenue, Provo, UT 84601
View Menu
801-373-6677
Salt Lake City
Get Directions
2731 E Parleys Way, Salt Lake City, UT 84109
View Menu
801-581-0222
West Jordan
Get Directions
7726 S Campus View Dr #120, West Jordan, UT 84084
View Menu
801-282-0777
Bombay House, serving Utah's best Indian food, is one of the many cultural experiences Utah has to offer. Therefore, if you'd like to try more authentic cuisines for a date night or even have a cultural experience with your friends and family, check out this Thai or Mexican restaurant. While you're at it, also check out some of Utah's best-kept secret for some late-night desserts. It's never too late to satisfy some of those cravings.
"I went to India a few years ago and will be going again soon. I was excited because I love Indian fare. We have lived in Provo off and on for over 27 years and have tried many Indian places here in Utah and always return to Bombay House!"

Brent M. Provo, Utah