LGBTQ Bars and Clubs in Utah
4 of the most enjoyable LGBTQ bars and dance clubs in Utah
1. The Sun Trapp
The Sun Trapp is a lively gay bar and nightclub at 102 S. 600 W. in beautiful downtown Salt Lake City. They serve delicious drinks and beer on tap, providing a patio for lounging and a dance floor! They pride themselves on creating a fun and welcoming environment for anyone that visits—a place where people in the LGBTQ+ community feel entirely safe to be themselves.
"The 'Sun' was opened in 1973 by Joe Redburn as the first real gay club in the conservative state. Supplementing The Sun Trapp's rich history and inclusive atmosphere is the bar's dedication to giving back to the community… Repp's gratitude for the donations to nonprofits across the board, one of the biggest being the PrEP program, "said Slug Mag' magazine.
https://www.slugmag.com/community/the-suntrapp-harboring-a-safe-space-for-utahs-lgbtq-community/
2. MILK+
MILK+ is one of Salt Lake's most prominent bars with an LGBTQ+ focus, located at 49 E 900 S. Their goal is to ensure you have a fantastic night out with delicious food, amazing music, and a variety of drink options. From trendy menu items to special performances, to TIK TOK THURSDAYS or SPLASH SATURDAY, special events and theme nights for everyone, unique experiences, and more. https://milkslc.com/ 
3. Why KIKI

One viral video was all it took to launch Why Kiki into success. A TikTok made by local food blogger MileHighFoodFairy shows the up-scale beach bar with exotic and tropical custom cocktails, local liquor, and brews, with baby pink doors and a tropical interior.
All rooms at Why KIKI is unique and feel like you are barhopping. They are located at 69 W 100 S.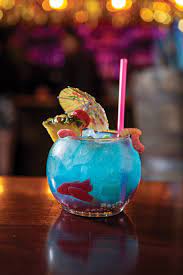 Head downstairs to check out the speakeasy with its silent disco, or check out the lounge and variety of private rooms on the covered patio, and don't forget the Drag Brunch and Bingo! They are unapologetically themselves!
Click to view the Kiki Calendar
4. Club Jum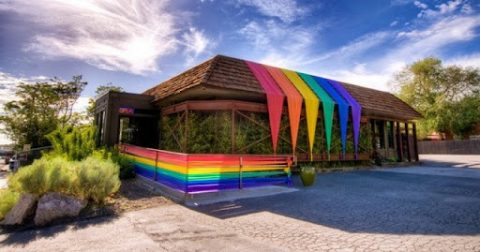 Permanently closed 🙁
Club Jam, a gay community mainstay for years, shows no signs of relinquishing its place as one of the city's best gay clubs. Club Jam has renowned karaoke contests, a massive dance floor, and extremely nice bartenders. It has yet to be established that there is a gay club in Utah that is more crazy than Jam at 751 300 W.