Park City Spa Getaways
Best Spa Packages in Park City
The complete guild to all the best spa experiences in Park City
Are you planning a ski trip to Utah and looking for an amazing spa experience? On a business trip and looking for a little R&R after a long and stressful work week? Or are you a local looking to plan a fantastic weekend getaway up in the mountains? This post is your one-stop to help you find the best spa experience in the Park City area! We have found the best places for massage, manicure, and pedicure, facial, and overall spa experience to help you find what you are looking for while staying in Utah. We have all had those spa experiences that were not great and have walked away from wondering why you booked an appointment there in the first place. We know you will find this post helpful when booking your next appointment and hope this will help eliminate any of the future lousy spa experiences.
If it is rest and relaxation you are looking for, then look no further than The Spa at Stein Eriksen Lodge. "The Stein" as the locals have come to call it is a cozy Norwegian-style escape from the chill during ski season and a place to beat the heat in the summer. This cozy spa serves as a great escape year-round! It can be common for visitors that are not used to the elevation to experience altitude sickness when they visit the area. This spa specializes in treatments that soothe the effects one might have at high altitude and dry climate that you can be added to your massage service.
Guests who experience muscle strain or simple fatigue from recreational activities such as skiing, biking, and hiking will not regret booking a treatment at The Stein Eriksen Lodge Spa. We recommend the 90-minute Stein's Freestyle Massage to ease any muscle pain you might have from all the mountain activities the area has to offer. For a more peaceful and organic option, try the Himalayan Salt Stone Massage, which can provide benefits such as improved circulation, reduced anxiety, and has also been known to lower blood pressure.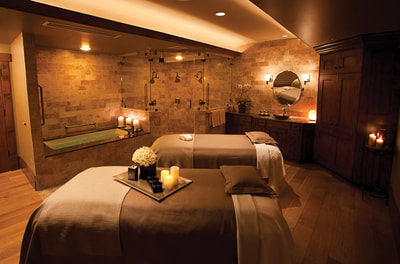 Its time to upgrade your pedicure game! We all know the typical experience of getting a manicure or pedicure. Most of us drive to the local strip mall (most of which don't take or honor appointments) only to find out that the line is ten people deep, and you have to wait over an hour for a sub-par experience. Not this time! Kick back and relax in a cushy leather chair while expert technicians treat your feet to a luxurious experience. Enjoy an extra-long foot and calf massage as well as expert polish application (if that's what you're in store for).
Pro tip: Schedule your appointment before 2 p.m. and enjoy a 10 percent discount!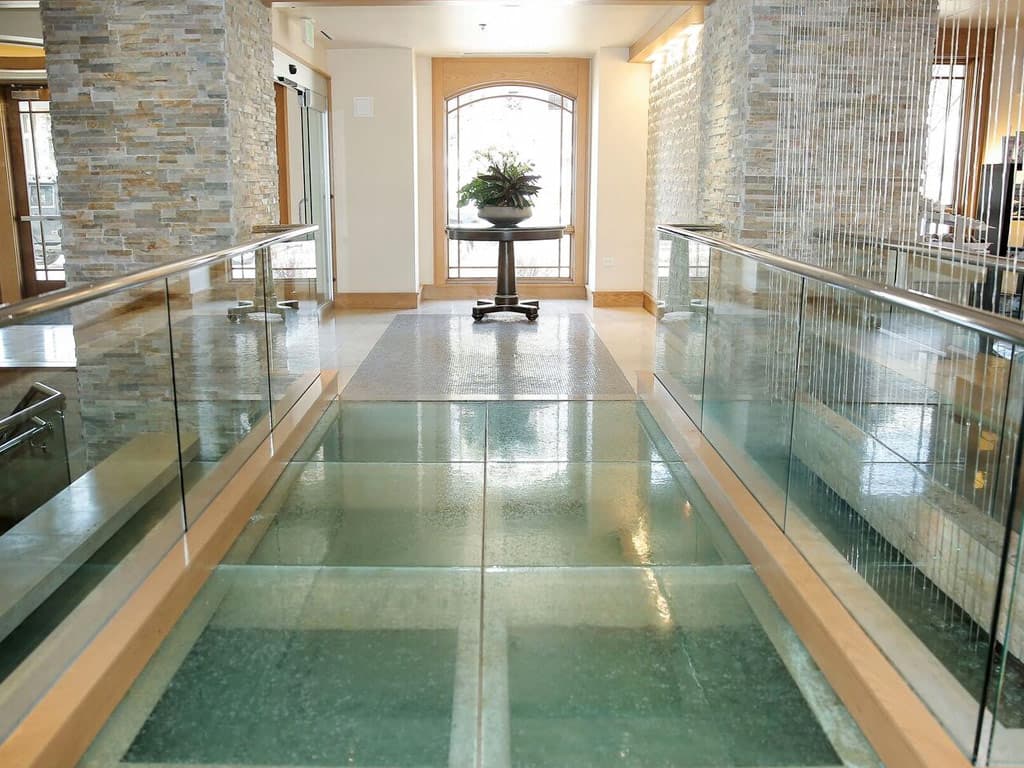 Customization is the name of the game at Align Spa. They offer a 60, 75, or 90-minute packages that can be customized to fit each person's specific needs. Each facial is customized for the individual and includes a cleanse, exfoliation, facial massage, masque, sunscreen, and hydration application. Adding additional time allows for even more customized options such as a deeper cleanse, enzyme treatment for specific skin concerns, extended massage, other extractions if necessary, or layering masques.
We recommend the Dermasound Ultra Facial with an upgrade to the 90-minute package to include the deeper cleanse customization package. For amazing prolonged results, locals should consider doing this as a series for 4-6 weeks with one week between each treatment. Your face will thank you later for the years of all the dry air and hot summers that Utah has – treat yourself!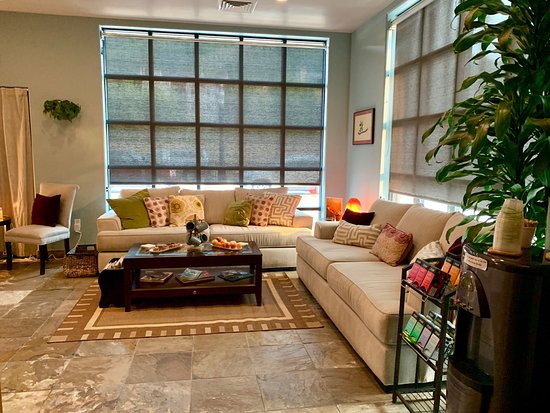 Best Overall Spa Experience – Spa Montage
Whether for just an hour or an entire day, Spa Montage provides an excellent location to relax and rejuvenate in the resplendent alpine retreat. Experience Signature Elements of Wellness therapies as you enjoy the finest spa amenities: Redwood saunas, steam rooms, jetted whirlpools, deluge showers, a celebrated salon, and an exquisite wellness center.
At Spa Montage, you get to experience 35,000 square-foot, alpine-inspired oasis that is designed to encourage optimal health and well-being. The spa features an indoor mosaic lap pool, co-ed relaxation area, outdoor pool and private sun deck with 29 well-appointed therapy rooms, featuring two couples' massage rooms, including our Serenity Suite, hydrotherapy rooms, Thai massage rooms, and Vichy shower treatment rooms. It also has a spacious wellness center with cutting-edge cardio and strength-training equipment, mind and body movement studio, and a daily schedule of fitness and wellness classes.
We suggest a full days' worth of activities starting with slipping into one of their amazingly comfortable robes that they provide you with individual lockers so you can store your belongings safely for the day. Don't think about using your phone here! They aren't allowed in the spa, but this is your time to escape – enjoy it!
Next, head into the luxurious co-ed relaxation room for a cup of tea and relaxing music to center yourself. When you are ready, find your way from the relaxation room to our fabulous outdoor pool for some fresh mountain air!
Finally, it's time for your treatments. We recommend a Restorative Detoxification followed by a 90-minute deep tissue massage to erase any muscle soreness you might have from doing one or multiple of the famous outdoor activities in the area. After the massage, spend some time in the sauna or steam room and follow with a shower to wrap up the amazing experience. Trust us; you will not regret going to Spa Montage to experience any one of the several packages they offer for rest and relaxation.