Support Small at these 4 Restaurants in Salt Lake City
Want to experience some of Salt Lake's best cuisines, while also feeling good about where your money is going? Here are 5 of some of Salt Lakes most authentic and flavorful restaurants, run by locals who make you feel like you're guests in the kitchen of their own homes.
1. Arempa's
Arempa's, home to some of the best Venezuelan food you can find here in Salt Lake! The staff is very friendly and inviting, making you feel like you're part of the family right away. They're open til 10 pm on weekdays and 3 am on weekends, making for the perfect late night snack after a night-out.
Are you Gluten free or have family that is? Perfect! Arempa's menu is nearly 100% gluten friendly, from their signature Arepa's to their homemade empanadas. They also offer vegetarian options. This is a great spot to meet all the needs of your group and have a great time doing so. Here is a link to their menu to check it out!
2. Taco Taco

Who doesn't love $5 margaritas and $3 tacos? Come to Taco Taco in Salt Lake City, to experience fresh meats and sauces daily, made by the hands of the 3 women pictured above (Marleni, Francisca, and Margarita). Their menu offers gluten free and vegan/vegetarian options, even vegan cheese! Come on Tuesdays for $3 tacos and Thursdays for $5 margaritas. This is a great place that is family and wallet friendly! Get a peak at the menu here. 

3. Mazza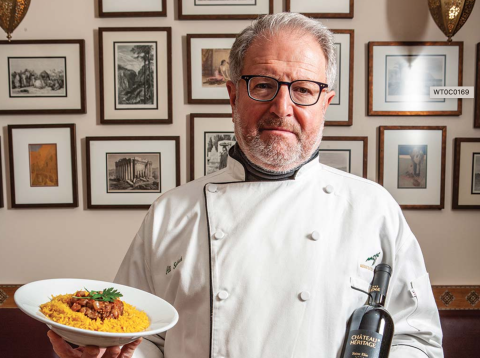 Want to feel like you're being served a meal made fresh in someones home? Come to Mazza. Arguably one of the best restaurants in SLC, Mazza is a Middle Eastern experience you have to try! No hormones, antibiotics, and all vegetarian fed, their quality is no joke.
Seating is limited. There is only about 8 tables in the whole restaurant, allowing them to deliver the most personable and fresh experience to each table. Just recently awarded the James Beard Award, Chef Ali Sabbah, says he insists on using only fresh ingredients everyday and is proud his rotating menu. Make your reservation tonight!
4. East Liberty Tap-house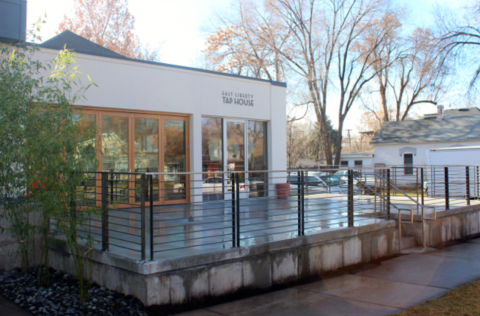 A local favorite, with a killer patio and great energy! If you're looking for a good burger with hand-cut fries and a drink, this is your place. Their menu takes an updated twist on the classic bar menu, keeping it short and to the point without leaving out any flavor. The pulled chicken sandwich is a must! Also a great place for your gluten-free friends, with a GF bun that nearly tops their regular. Check it out for yourself!
We hope you enjoy your time in Salt Lake and enjoy the recommendations. Visit https://www.sevenslopes.com/5-local-bakeries-to-visit-in-salt-lake/ to find out where you should go for dessert!
Looking for coffee? Here you can find 5 great recommendations in downtown SLC. Have a great trip!
External Link back to this post: https://pin.it/jUj1UJE