Unique Things To Do In Utah In 2021
From world-famous ski resorts to breathtaking national parks, Utah offers year-round adventures for both outdoor enthusiasts and city explorers alike. But if you're looking to veer off from the generic sights and tourist crowds and experience some fun, unique activities during your stay, we've got you covered. Here are the top 5 unique things to do in Utah, hand-picked by locals:
1. Asylum 49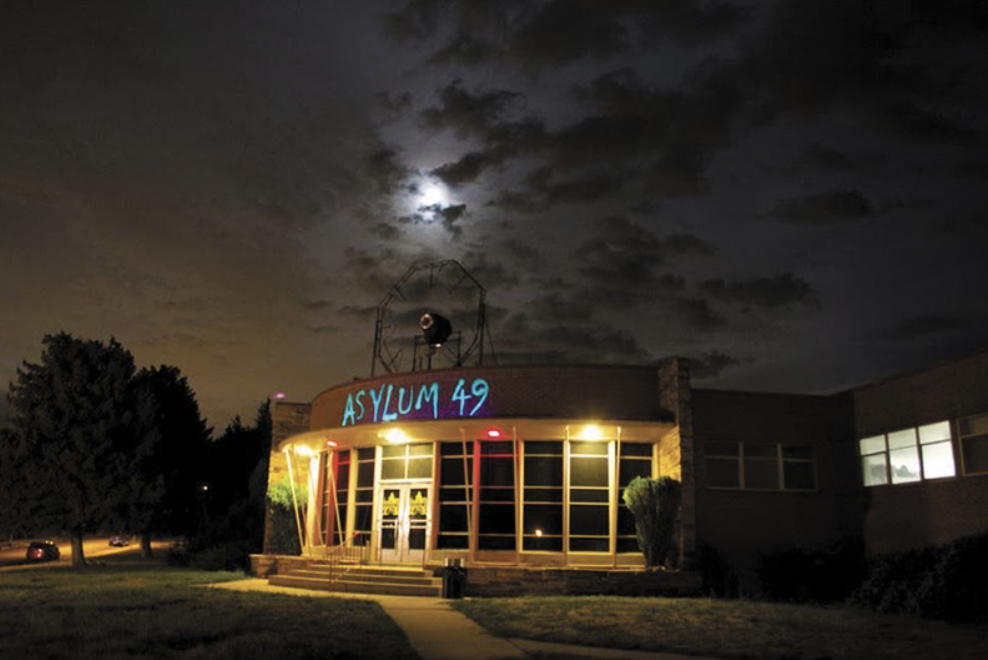 It has been described as one of the strangest buildings in all of the United States, so we can for sure say it has to be the most paranormal place in all of Utah. Of course the only place that this could be would be Asylum 49 located in Tooele. Asylum 49 is a haunted house that didn't need to be built, as it was already ready for entrants to be spooked. It is located in a Hospital that was built in the 1950's and is said to be extremely haunted. Maybe this is from the rumors of the current elderly residents on the open side of the hospital always passing on in sets of three. Or maybe it is because of all of the death and rotting bodies it is said to have had in the past. Either way, today it is known as one of the scariest and most hands on Haunted/Horror houses in the United States.
Address: 140 E 200 S, Tooele, UT 84074
2. 999 Ride (SLC)
The streets of Salt Lake finally quiet down, the night sky shrouds the skyline, and the neon-illuminated bikes come out from hiding. What has become a unique tradition to the city dwellers of Salt Lake, Nine and Ninth bicycle meetups occur every Thursday. Hundreds of friends, families, and complete strangers illuminate their bicycles and riding gear with mesmerizing neon lights. Blaring music coming out of portable speakers combined with riders excited to stretch their legs after a busy week creates an exciting and welcoming energy for others. With hundreds of riders taking to the streets, the mob of bicyclists gain full control of the lane and road, creating a safer environment to ride in compared with a single cyclist. A traditional nine and ninth meetup begins at 900 S 900 E in Salt Lake City in the parking lot of the Continental Cleaners around nine-thirty pm. Shouts of excitement, blaring music, and ringing of bells that can be heard two blocks away kicks off the ride as everyone takes to the road. A typical ride can last anywhere from forty-five minutes to two hours. The speed at which the group rides is a conversational pace, meaning you can easily talk with those around you without running out of breath. Sounds fun doesn't it! All riders who attend are usually experienced cyclists but with any sort of riding a helmet and proper clothing is highly recommended to ensure the best possible and safest experience.
Address: 902 900 E, Salt Lake City, UT 84105
3. The Real UP House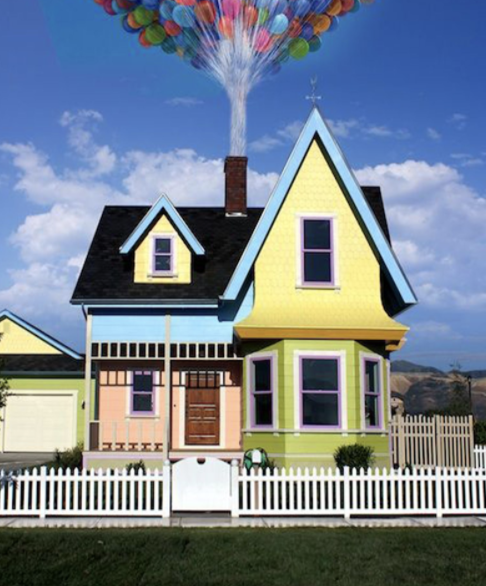 Have you ever dreamt of living in your favorite animated film? Well the Hamblin family in Herriman, Utah is living almost as close to this dream as possible. This home, suitably named 'The Real UP House', was created by Bangerter Custom Homes after receiving permission from Disney to create a replica of the famous flying home from the Disney-Pixar movie UP. Then the fun began. The construction of this very custom home began based solely on the exterior shown in the animated movie, and the few other rooms seen throughout. Once this home was finished, it was placed on the market for $399,000. The Hamblin family then snatched up the property. Though this home is private property, the family allows for visitors to stop by and take photos of or with the replica home. On occasion, the family will also host an "open house'" where you are able to tour the inside of this incredible home. Lynette Hamblin runs the family's social media pages and also has a blog where she talks about the home and shares more pictures. This replica home is a must-see for any fan of Pixar and the movie UP. Located just 30-minutes south-west of downtown Salt Lake City, this is one very unique experience.
Address: 13222 Herriman Rose Blvd, Herriman, UT, 84096
4. The Ice Castles
If you happen to be in town this winter, it's worth driving out to the Ice Castles in Midway, a winter staple made world-famous by this phenomenal viral video. The almost one-acre frozen wonderland features stunning ice sculptures made from thousands of carefully placed icicles and brought to life with stunning LED lights that synchronize with the music. Walk through vibrant blue, green, and pink tunnels and archways, glide down a 50-foot slide, and even channel your inner Elsa on a frozen ice throne (just save your cover of "Let it Go" for the shower, maybe). And if you can, try to visit on the weekend so you can experience the iconic fire performances that take place on site after dark. Just make sure to purchase your tickets in advance, because they go quick!
Address: 700 Homestead Drive Midway, UT 84049, United States
5. Alpine Slide
Looking for a unique way to enjoy the beauty of Park City, Utah during the spring and summer? Check out Alpine Slide in Park City Mountain Village! Ride down one of the longest slides in the world, spanning over 3,000 feet, as you enjoy the beautiful mountain scenery that Utah has to offer. If you would like a bit more of a rush, opt for Mountain Coaster, also in Park City Mountain Village. This coaster spans over a mile at speeds of up to 25 mph. Not sure which one to try out? Check out this great POV video of both the Alpine Slide and Mountain Coaster. Or, hey, you could always try both! This is the perfect Spring and Summer activity for kids and adults alike.
Address: 1345 Lowell Ave, Park City, UT 8406