Best Haunted Houses In Utah
Are you tired of your mundane life and are looking for some exciting entertainment that can be experienced indoors? Get out of your comfort zone for a night and try the 4 Best Haunted Houses in Utah!
Amusement park items such as roller coasters and other outdoor families activities maybe can be dangerous. But for these haunted houses, it's not only sensory stimulation for visitors, but also novel and safe. These stimulating activities can improve bonding with new friends or couples. Thrills and fun!!!
◊Nightmare on 13th

---
Time:45-60min
Ticket Price: 20-25$
Coupon: Get 6$ off on their website
Recommended for ages 12+
Website: Nightmare on 13th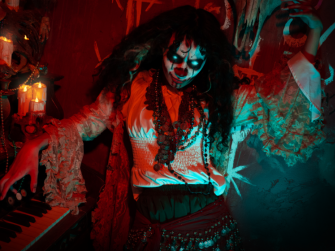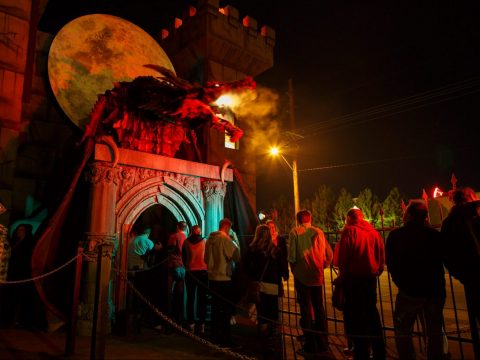 It's a comprehensive horror special effects program that opened in 1990. And was voted the third most haunted attraction in the nation in 2019.
This is the most promising haunted house in Salt Lake City, where the horror plot revolves around Halloween with 13 different themes. (Killers, Clowns, Witches, Zombies, Ghosts and etc.) These themes create heart-pounding scenes in the dark with a dynamic combination of special lighting, props, special effects and crew. It combines real stereo effects with scary effects to make the scary effects look real. These experiences are terrifying!
For more information, visit them on Facebook at the following link:
https://www.facebook.com/nightmareon13th/
◊Fear Factory

---
Time:45min
Ticket Price: 29.99-78.99$
Coupon: Get it on their website
Recommended for ages 12+
Website: Fear Factory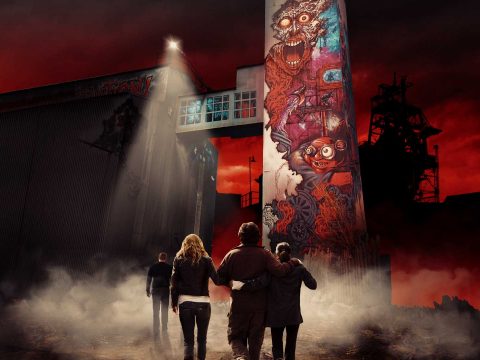 The most distinctive feature of this haunted house is that it consists of six buildings and has two underground passages. It has the most buildings out of the haunted houses in Utah! If you want to experience the tension of an escape room in a confined space, then this is the best place to choose. They also have special hammocks, perfect if you like the zombie element or want to escape from the apocalypse. It's a great place to enjoy an evening of entertainment, excitement and fun with colleagues, family and friends!
The Fear Factory Haunted House website often offers coupons. Click on the link to visit their official website:
◊Castle of Chaos
---
Time:30-45min
Ticket Price: 25-30$ (skip the line 45-50$)
Recommended for ages 18+
Website: Castle of Chaos
Phone: 385-216-8915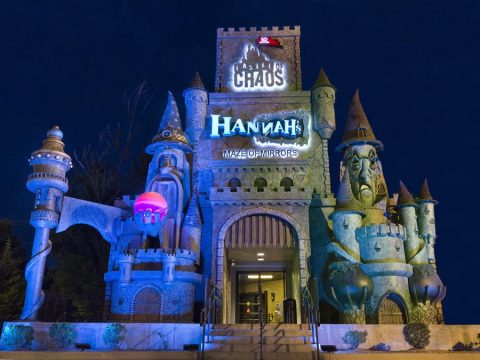 This terrifying Utah haunted house is located right off of State Street in the Midvale area. This Salt Lake City haunted attraction was voted "One of America's Scariest Halloween Attractions" by the Travel Channel. City Weekly also named The Castle "Utah's Best Haunted House" Castle of Chaos offers visitors the ability to choose between 5 levels of fear. If level 5 is chosen, prepare for a horrifying experience consisting of being restrained, touched, separated from your group and psychologically tormented. This option requires the participant to be 18+ and a special waiver must be signed. Do neither of these options sound appealing? No need to worry, the four levels leading up to level 5 allow you to choose exactly how little they would like to sleep in the following nights.
The Castle offers escape rooms during the less scary months of the year. Find more information here:
https://castleofchaos.com/chaos-escape-rooms/
◊Dead City
---
Time:30-45min
Ticket Price: 25$ (VIP 35$)
Recommended for ages 12+
Website: Dead City
Phone: 801-890-5335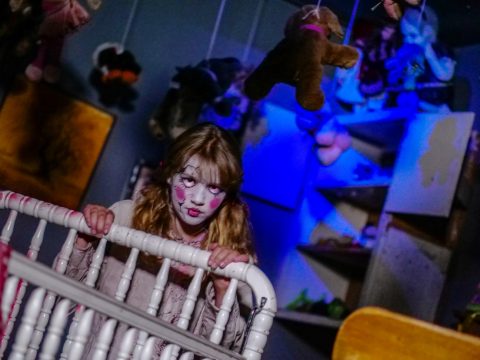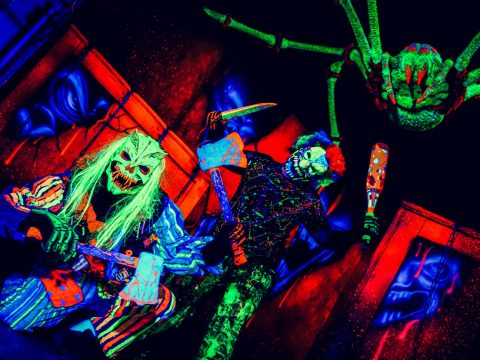 This fairly new haunted house boasts a large amount of special effects and animatronics that are sure to give you a scare. Dead City Haunted House is located in Murray and interestingly enough; it is located right next to Murray cemetery. This haunted house offers 3 levels of freight that you can choose from. Level 1 being the most mild and level 3 being the most intense. Level 3 at Dead City is more tame than similar offerings from other haunted houses in Utah. In this level, the actors can touch you and intimidate you but you cannot be separated from your group. You will need a waiver to enter this haunted house and the experience can last from 30-45 minutes.
This is a newer haunted house, founded in 2017, the lines are shorter than the lines at the more established houses. This house is open in October, November and for a "Krampus" special in December. The Christmas themed walkthrough is a must see and very unique. Dead City Haunted House also offers discount codes for groups and if you sign up for their newsletter; find deals here:
https://www.deadcityhauntedhouse.com/coupon/
That wraps up our list for the best Haunted Houses in Utah! If you are looking for daytime activities to do before going to a haunted house try backpacking or golf.