The Best Park City Utah Summer Activities
When you think Park City, you think skiing, so you may not have the resort town on your mind during the hot summer months. You'll be pleased to know that there are so many exciting Park City Utah summer activities, making this cute mountain town the perfect mid summer getaway. There are delicious restaurants, shopping, rafting, and other outdoor adventures just waiting for you to experience.
Park City Fine Dining
From burgers, to Mexican food, to high cuisine, Park City has it all to offer when it comes to food. Here are some great blogs to help you decide what the best food experience is for you while staying in Park City. Here are the choices from a local, from Conde Nast Traveler, and from visitors.
Shopping
 Among the best of Park City Utah summer activities is shopping. From those looking for discounts can check-out the Park City Outlets with brands like Nike, Old Navy, Adidas, Calvin Klein, Coach, and many more, there are sure to be nice things found in a day of shopping. You can also explore the shops in Historic Park City Main Street and find unique treasures like art, bookstores, jewelry, cowboy supplies and even a new fur coat. There are many things to be found while shopping Park City's streets.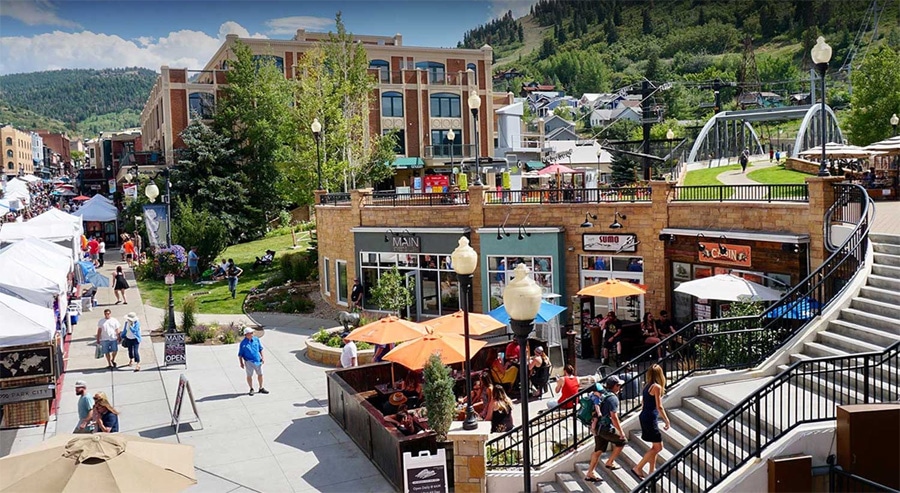 Utah Olympic Park
              Although the 2002 Olympics are long over, you can still experience the landscape, learn the history of skiing, and have lots of fun at the Utah Olympic Park right inside Park City. Even with the snow gone there are many things to do as the official USOC training site. There are free museums that you can learn about Olympic History in Utah and a bit more about skiing. And if you want adventure, they have Tubing, Alpine Slide, an extreme zipline, a large obstacle course and even ride in a bob sled.
Rafting
              Park City is located next to the Weber River that makes it the perfect place to try out white river rafting. As a class 2, Weber river it makes it the perfect place for beginners to fall in love with white river water rafting. Most trips on this river are about 6 miles long and take about 1 1/2hrs to coast through. Some places you can reserve a tour are Park City Rafting, Utah Outdoor Adventures, and All Seasons Adventures.
Don't let the heat get in the way of some serious fun to be had. Park City Utah summer activities await you just 40 minutes outside of Salt Lake. See you in the mountains!
For other outdoor water activities in the area, see this post.