Park City Ski Trip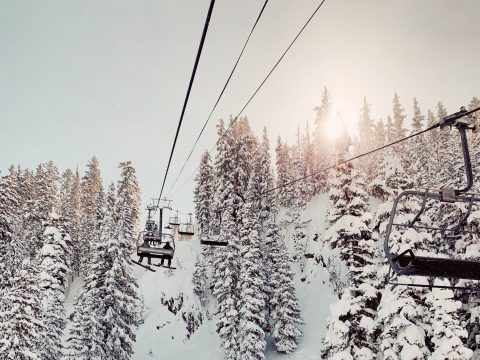 Planning a ski trip to Park City? Want advice from locals on ski resorts, places to stay, places to eat/drink, and nightlife? Well, you've come to the right place. We highlight everything you need to know to ski Park City!
Ski Resorts in Park City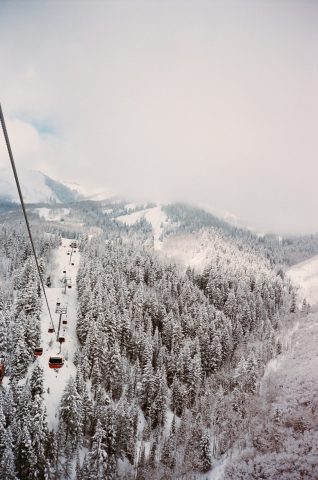 There's a reason why Utah license plates have the phrase " Best Snow On Earth" and the resorts in Park City are no exception to that. Both resorts were home to events of the 2002 Salt lake Winter Olympics and were built to provide all the amenities you would expect from a luxury resort including a vibrant nightlife.
With over 2000 Skiable acres, there's terrain for everyone's preferences. The resort offers everything from fun apres skiing,  fine dining, to incredible spa packages. Deer Valley Resort is one of only three resorts left in the United States that are skier only resorts. This is the clear choice for Ikon pass holders as it is included on their lineup of participating resorts.
Park City Mountain Resort offers 7300 skiable acres making it one of North America's largest ski resorts. Skiers and snowboarders can enjoy time on the mountain together. After a day of skiing, guests can take a lift straight into town to enjoy Park City's vibrant nightlife. This resort offers a diverse mountainscape catering to all levels of skier, as well as a terrain park. An Epic pass is recommended for this resort.
If you're planning a ski weekend in Park City and you're interested in visiting a new resort, click here to learn where to ski some of the world's best snow. If you're looking for ski lessons, check out our other page here.
Places to Stay in Park City
When it comes down to it, it's really a debate over whether one should book an Airbnb in Park City, rental property or a room at one of the beautiful hotels in park city. With its ample opportunities for fun Park City offers everything from budget friendly rentals to luxurious resort rooms.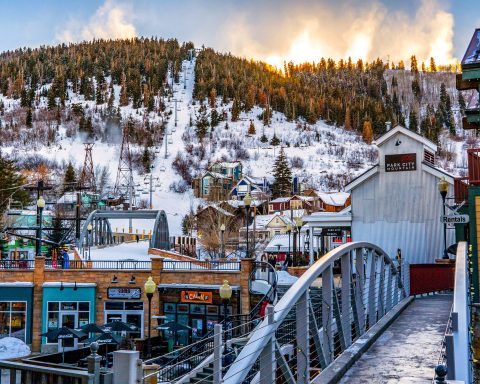 Here are just a few ideas to help get you on the mountain.
Blue Sky Ranch is just one of the premier destinations if you're in the market for a luxurious place to stay in Park City.
Washington School House is definitely your place to stay if you are looking not only for fun but a bit of history at the same time. Plan your Park City Ski Trip with class.
Airbnb Park City opens the doors to a whole new world of possibilities. You have so many choices in themes, class, and so much more. Just a few years ago not nearly as many options were available. Now, the city is open to any adventure you choose.
Park City Food & Drink
Park City has many options for both food and drink that fit a variety of budgets. Whether you're looking for fine dining in Park City, the best place to brunch on Main Street, or Park City's most popular breweries, distilleries, and bars for apres-ski the options are many. Below you will find some of Park City's favorite food spots to get you pointed in the right direction:
Fine Dining in Park City
If you're wondering what attire you should wear when going out to a nice dinner in Park City, you can always dress up, but you can also get away with wearing jeans, because… it's Utah.
This restaurant is on the more expensive side and is worth every penny. Riverhorse on Main is the perfect place to celebrate that anniversary, promotion, or a great vacation. Between their rotating menu and fine wines, you will leave feeling satisfied and planning your next trip back!
You will feel like you have been transported to another country once stepping through this Southwestern-inspired restaurant's doors. Come enjoy this fun restaurant's ambiance and do not forget to order their award-winning House Margarita.
What better way to unwind from a day of skiing than with pizza? Come and enjoy wood fire pizza and other Italian-inspired dishes at Versante, located on-site at the Peaks Hotel.
Brunch in Park City
Park City brunch never disappoints. Whether you are looking for a quick place to grab a bite to eat or sit down and enjoy a few Mimosas they have you covered.

A local staple since the 70s has recently been spiffed up (they added a bar) but holds true to its diner roots. Come and enjoy the bar and breakfast classics any time of day while getting a feel for one of the local's favorite spots.
Make this Sunday brunch a brunch to remember. Boneyard Saloon and Wine Dive offer rooftop igloos, as long as you make a reservation with enough notice, and while you are yo
ur family or friend's favorite for making this brunch so unique and special, how about sweetening the deal by letting them know Mimosas are only $3.00!
If you are looking for a place to grab some food to fuel you throughout your day of skiing, look no further. This hip local restaurant is focused on nutritious and delicious foods with an Australian culture twist.
Local Park City Coffee Shops
For those of you who need your morning cup of coffee to get the day started or an afternoon pick-me-up, this one's for you.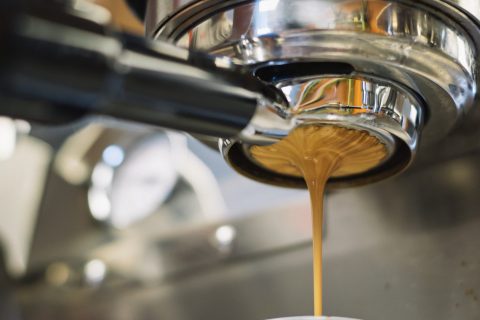 Located just across from the town lift sits this quaint quirky coffee and teahouse. Making it the perfect stop before hitting the slopes or taking a minute to slow down and browse new and used books alike while sipping on your beverage of choice.
Being the only drive-thru coffee shop in Park City, this place was made with the adventurer who is ready to make the most of their day in mind. This is the spot for you if you need your coffee on the go.
If you're looking for a small batch roaster, look no further. Pink Elephant Coffee is the perfect place for you, and as an added bonus for all animal lovers, they donate a portion of their sales towards protecting wildlife, making this cup of coffee that much better.
We have covered where to get a great cup of coffee, grab brunch, and dine out in style, and next, we will cover the best bars, breweries, and distilleries Park City has to offer in the below section Apres Ski and Night Life.
Apres Ski and Nightlife Park City
There's nothing like apres ski in Park City after a full day on the slopes… or a half-day. (No one's judging.) For those of you wondering about liquor laws in Utah, no need to fret, Utah has come a long way from the days of membership clubs. You can expect to encounter more than a handful of iconic bars on Main Street in Park City and some surprises along the way.

Breweries and distilleries are budding up daily in the Beehive State and Park City's Offset Bier is making waves. Pictured above is one of Offset's draught beers, the Tmavé Pivo a Czech style dark lager.
Breweries & Distilleries
High West Whiskey
Just steps off Main Street you'll find yourself in High West's Saloon. If you want the full High West distillery experience, it's about 30 minutes outside of PC proper in Wanship, UT. Nestled into the mountains, you can't beat the view with a glass of High West Bourbon, Double Rye, or Rendezvous.
Offset Bier
Less than 5 minutes from Main Street you can cozy up at Offset Bier, one of the most popular new breweries in Utah. Nosh on a pretzel and enjoy every sip.
Apres Ski Bars
No Name Saloon
The legendary No Name Saloon with its heated rooftop bar gives a clear view of Main Street and the beautiful western sky. Start your apres ski here for a drink or two and you're ready for the night. Remember to pack your puffy!
The Spur
Ready for some music? Once you're done at No Name, jump across the street to The Spur. No cowboy boots required, just don't forget your ID.
Didn't find what you're looking for? Check out https://www.visitparkcity.com/ for more information on Park City, Utah.
Best Ski Resorts in the Salt Lake City Area.
Ikon vs. Epic Pass for Utah Skiers
Find the best Ski and Snowboard Lessons.
Ski Weekend in the Cottonwoods.
Needing help routing your adventure to Deer Valley, click here for assistance.
Looking for some good eats before or after your ski trip?  Check these places out!
Want something warmer?  Check out our guide to Southern Utah State parks.