Date Night Ideas in Utah
Looking for a way to spend your date night in Utah?
You've come to the right place. We have compiled a comprehensive list of fun and exciting date night ideas to help you in your search for the perfect date night (or day) in Utah.
There is so much to do in Utah that it can be difficult to narrow it down. It can be daunting to do the research to find something fun to do, and honestly, oftentimes we aren't feeling like doing the research ourselves- so we've done it for you. Whether you're looking to spend your date outdoors, indoors, at a new restaurant or bar, at a museum, a theatre, or even at home- we've got ideas for it all. We've included ideas from a variety of categories and at a range of price points to not only help you decide when and where you're going, but to also help you decide how much you're going to spend on your date night in Utah.
Click below to view date ideas for:
The Great Outdoors: Outdoor Date Ideas
Museums to Visit & Theatres to See
Our Date Night Top Picks for Date Nights in Utah:
Below are our top pics from the categories above!
Immersive Exhibitions at The Leonardo- $$

The Salt Lake City Science and Art Museum presents a new immersive Van Gogh experience. Bring your date to see 300 stunning paintings for a breathtaking digital art experience. This globally recognized exhibition is one-of-a-kind that transports the audience beyond the paintings and into the artist's ideas and feelings.
Click here to view the Immersive Exhibitions
Click here for directions to The Leonardo
The Melting Pot- $$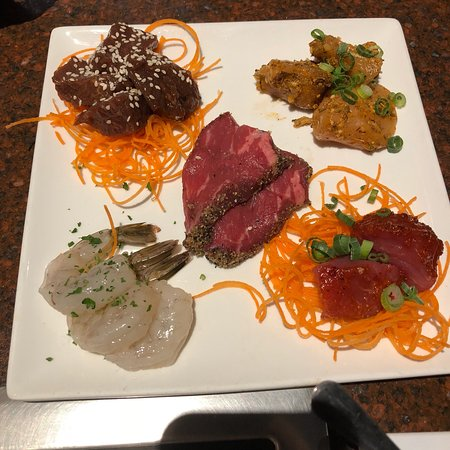 The Melting Pot is an extremely inexpensive yet immersive dining experience giving you the perfect date night without breaking the bank. This restaurant offers a unique four course meal for two as well as their well known "Thursdate" Offering special deals making for an awesome date night.
Go to a drive-in movie- $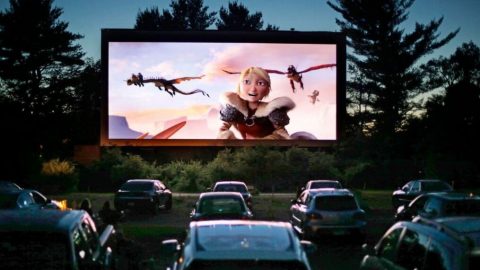 The Redwood Drive-in Theatre debuted in 1948 and quickly became a hit, attracting moviegoers from around the Salt Lake region. Since then, the cinema has become a destination for families and lovers to enjoy first-run movies beneath the starry skies of Utah.
Click here to view the movies showing and tickets
Click here for directions to the Redwood Drive-In
Paint Pottery at Color Me Mine- $-$$$
At Color Me Mine you can pick out a piece of pottery, paint it with your significant other, leave it at the studio for them to fire it in the kiln, then return back when its finished to pick it up! This makes for the cutest date night, plus, you get to make something usable and/or memorable together!
Click here to view Color Me Mine locations
Quarters Arcade Bar- $$
Quarters Arcade Bar in Salt Lake City, Utah, has something for everyone. A lively watering spot with beverages, vintage pinball machines, and video arcade games.
Quarters SLC
Click here for directions to Quarters
Go to a Bees Game- $-$$$
Head to a Salt Lake Bees game for a great way to relax and enjoy your next date night! Eat your favorite ballpark foods, cheer on your local baseball team, and maybe even sing "Take Me Out to the Ball Game" together!
Click here to view the Salt Lake Bees' 2022 Schedule
Make a "Date Night" Jar- $
All you need to construct a date night jar is a popsicle stick or piece of paper and a jar of your choice. Write your date ideas (from our site or one of your choice) on each piece of paper or popsicle stick. You can sort each item using washi tape or coloring one end of a popsicle stick, then all you have to do is draw one of the popsicle sticks when choosing a date night and your problem is solved!
Need ideas for your Date Night Jar? Click here!
Check out the Seven Slopes Instagram for more date night inspiration!