Four Unique Places to Visit in Utah
Mirror Lake Drive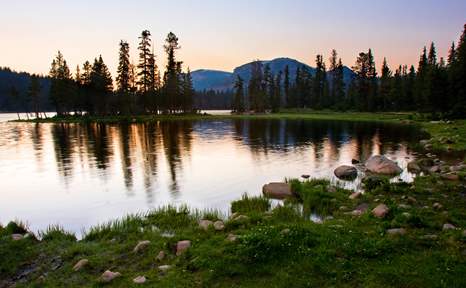 If you are looking for an afternoon away, a local experience, and some of the most phenomenal outdoor views in Utah head towards Kamas! You can stop on the main street there for a slice of pizza and garlic knots at Summit Pizza or enjoy a specialty sandwich and brunch at Mirror Lake Diner where you're free to sit out on a dog friendly patio!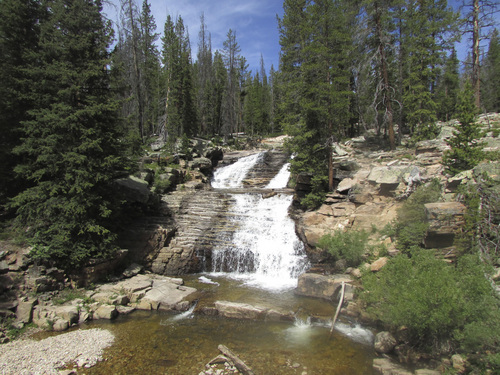 The Mirror Lake Highway is an excellent drive loaded with wildlife sightings and lined with huge evergreen trees. During the wintertime bring snowshoes or snowmobiles. In the middle of the summer, you can make your way through the curved byway to picnic tables, perfect for hammocking or camping!
There are spots that allow you to pull your vehicle to the side of the road for beautiful photos. In all, the drive is approximately 45 minutes, making it an excellent afternoon outing. If you are looking to camp in the area, Oakley is nearby and loaded with walk-up campsites that are sure to have some availability. There are a few gas stations along the way for a supply run.
Kamas is an excellent stopping point for the exploration of some of Utah's most scenic wilderness and the drive to Mirror Lake is hard to beat!
Homestead Crater
The Homestead Crater in Midway Utah is a geothermal spring, hidden within a 55-foot tall, beehive-shaped limestone rock at the Homestead property. The crater allows visitors to scuba dive in the only warm scuba diving destination in the continental US. Water is always at a heat of 90 – 96 degrees Fahrenheit. The crater offers other opportunities for swimming, snorkeling, therapeutic soaks, and paddleboard yoga classes.
For visitors that don't want to get wet you can enjoy a guided crater tour focusing on the history and geology of the phenomenon. The crater is also available as a view from above. The view from the top is just a small climb up a set of stairs. On sunny days viewers are able to see the beautiful scenery of Midway Utah. For more information on the Homestead Crater visit their website.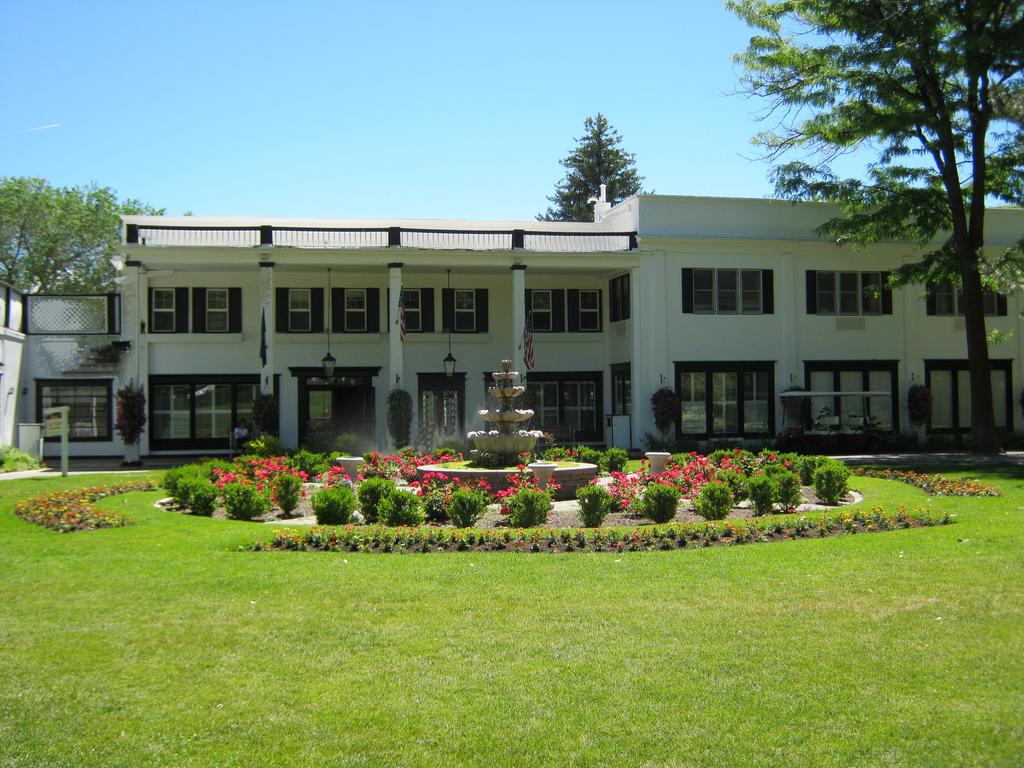 While you visit make sure you to try the Homestead Resort's famous fudge. It's delicious! Some of the best flavors include Heath English Toffee, Dark Chocolate Caramel Sea Salt, Raspberry Swirl, and Salted Caramel.
For a list of current flavors make sure to check out their menu.
If you're looking for a scenic place to stay just out of Salt Lake City the Homestead Resort offers vacation accommodations with views of the gardens, golf course, or grounds.
For more ideas, about things to do in Midway check out our post about the best historic towns surrounding Salt Lake City.
Lake Mary and Lake Catherine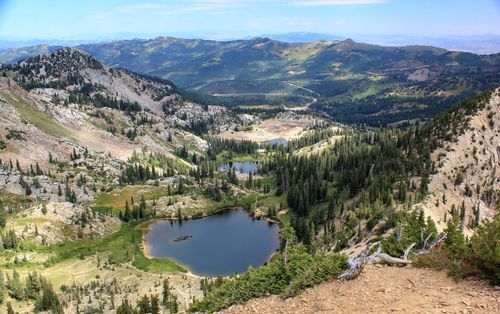 Lake Mary and Lake Catherine are small alpine lakes located at the top of Brighton Resort. This is the perfect place if you are looking for a nice, cool hike in the mountains. As you hike to the lakes, enjoy the wildflowers and dramatic mountain landscapes all around. On the way up, you may even see moose which are found across the northern and northeastern portions of the state and tend to be alone or in small groups.
They weigh up to 1,200 lbs and run up to 35 mph it's good to discover! For more information on Moose and how to identify them, more information can be found by visiting https://www.wildawareutah.org/wildlife/moose/.
You will have gained 1,173 ft in elevation! Don't worry, the view is well worth it. Take in the cool, fresh mountain air and beautiful views.
Midway Ice Castles
One of the gorgeous places you could ever visit on three days of the winter season in Utah is the Midway Ice Castles.
Having the opportunity to be in Utah and visit one of the unique and most gorgeous ice castles you could ever visit in the nation.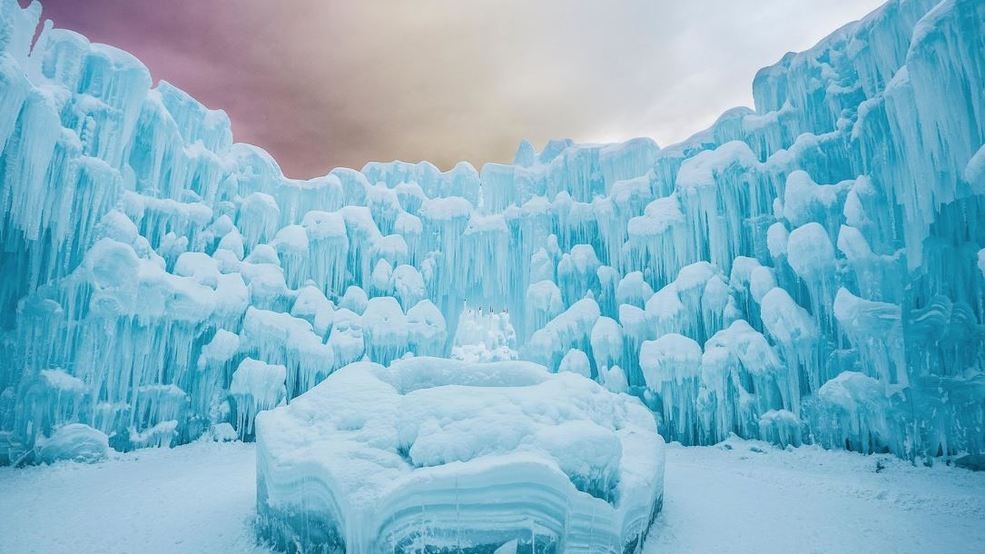 Ice Castles is an award-winning frozen attraction located in four cities across North America. Come enjoy the amazing work that was crafted by professional ice artists. The LED-lit is a breathtaking sculptures, frozen thrones, ice-carved tunnels, slides, fountains, and much more. A "backyard castle" in Alpine, Utah followed by an ice castle in downtown Midway in 2009.
Over the years, the Ice Castles have been in a variety of different Midway locations, and this year, they are at Homestead Resort. Come and take a stroll through this winter wonderland and end your trip with some food or hot chocolate. Check out this website: https://www.ritualchocolate.com/locations to find the best hot chocolate after your trip. Located just 13 minutes from the ice castles, it's the perfect place to get a hot drink and a yummy treat!
Some winter experiments that never regrets, make sure you dress warmly for activities that are fun for the whole family, You should check more kid friendly spots.
If you're looking for more of a thrill and are interested in taking advantage of the best snow on earth. Don't forget to give skiing or snowboarding a shot at one of Utah's famous resorts!