The George S. & Dolores Eccles Theater
The George S. & Dolores Eccles Theater is located in the heart of down town Salt Lake City on the corner of main street and 100 south. This is the newest theater to downtown and is beautifully designed on the inside and out. This venue offers a wide variety of entertainment including theater, ballet, Broadway shows, symphony and opera concerts, podcasts, comedy, and so much more. If you are looking for something to do while in downtown, you found it. Since its opening in 2016 the theater has hosted several major performances including Hamilton. If you want to see all of there events coming up click here.
There are 3 areas within the Eccles Building, the Delta Performance Hall, The Black Box Theater and Lobby, and small café and lounge called Brews & Bites. The Delta Performance Hall is the main theater area and seats 2,500 guests split between 3 balcony levels. The ceiling is incredibly designed in a way so that it appears to be the night sky. The seats are roomy and comfortable, and you won't find yourself crammed in a small hard seat for several hours.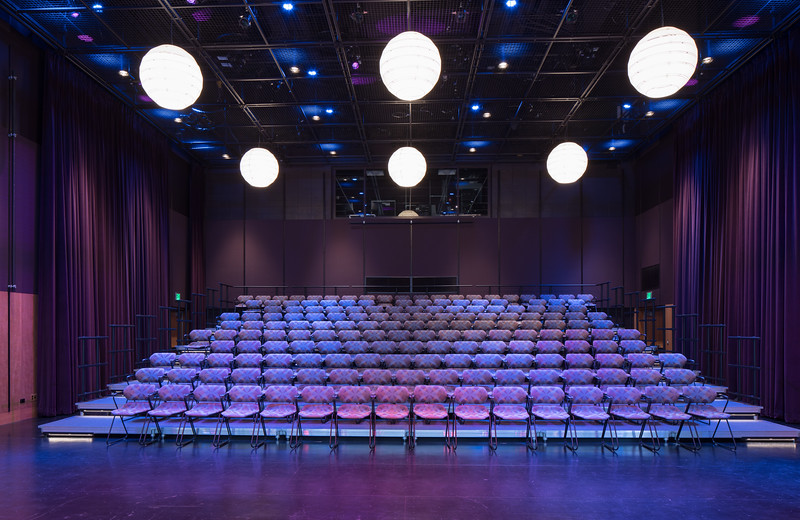 The Black Box Theater and lobby is a smaller than the main theater and accommodates between 150-250 people. This is for smaller more low-key events and is used for many reasons including private, corporate, or small community events. It would be well worth your while to check out this area of the building as its design is also stunning.
Enjoy a drink and a snack Brews & Bites before you go. They offer light snacks, baked goods, and candies. If you are looking for a bit more to eat or a couple cool bars, check out one of these local spots downtown or check out one of my personal favorites, Spitz.
Even more convenient the trax station is just out the front doors, offering transportation across the Salt Lake Valley. For further information on transportation, directions, or parking, check out their website here.
131 S. Main Street,
Salt Lake City, Utah 84111