Vivint SmartHome Arena
Vivint Smart Home Area is a multi-facet arena located in the heart of downtown Salt Lake is the Home court of the Utah Jazz NBA team. The large arena hosts more than 100 events annually with around 1.8 million visitors. With the capacity of 18,300 and six floors of seating guests are able to enjoy their experience at every level. Recent renovations took place to improve seating creating 56 luxury seats and over 650 club level seats that are cushioned for optimal comfort. During the off season of basketball, Vivint hosts numerous famous musicians who are on tour in Salt Lake. Some of the most notable past performers are: Drake, Justin Bieber, and Taylor Swift. This fall guests can look forward to concerts from: Ariana Grande, Shawn Mendes, Elton John, and Carrie Underwood. For a complete list of the upcoming concerts this fall click here.
The indoor arena is open year round and was renovated in 2017 adding state of the art technology: high-speed Wifi, cloud-based tech, and Vivint Area app to better guests experience. Over 400 televisions are placed throughout the venue that provide guests with information, directions and real time footage of the court/stage. The massive venue offers many different seating options depending on event. Basketball seating is throughout the whole arena and guests are able to see the court from the nose bleeds. Concerts offer a more intimate seating selection since the audience is able to sit on the court to be close to the stage. This is link for the different seating options at Vivint.
This state of the art venue offers guests over 30 different food & drink options throughout the arena. In 2017 the renovations of $125 million not only improved the overall venue but brought in the highest quality of refreshments for guests. They have redefined stadium food and provide gourmet cuisine from Salt Lakes finest culinary establishments. At the four main corners of the main concourse guests are offered specialty menus from Maxwell's pizza, fresh Mexican from El Chubasco, R&R bbq, and premium burgers/sandwiches from Cubby's. Other low scale vendors such as Cup Bop, Chik-Fil-A, and J dawgs can be found a one of the concourses. At each food place there are high definition tv's so guests can view the event while getting refreshments. With the plethora of options guests are ensured to find just what they are looking for. The variety gives the visitors the options to choose whatever they would like and find options for the whole family. For a full list of refreshments and food menus available click here .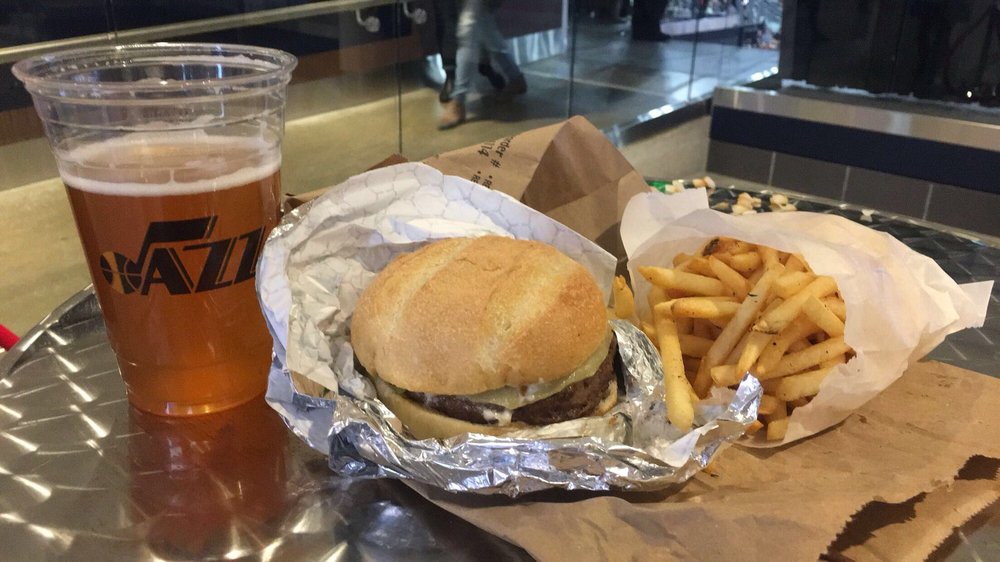 No need to worry about parking at the Arena because there are 30,000 spots offered close to the venue. A "park and walk" with 10,000 spots is within a 2 block radius as well as other parking options around downtown that offer free trax service to the stadium. Relatively inexpensive Uber and Lyft are also offered to and from the venue. Check out the parking map provided by Vivint to find the best option for you.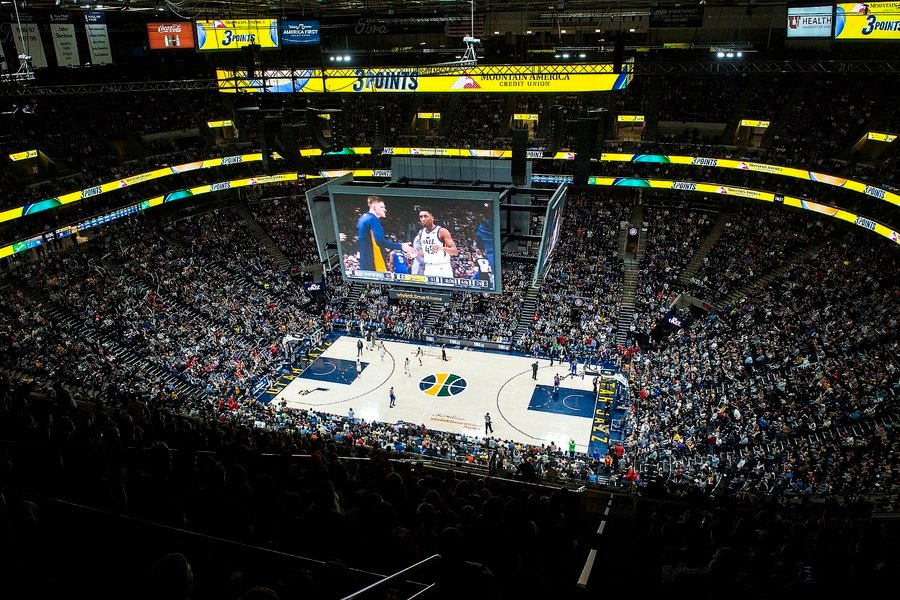 Located at: 301 West South Temple
Salt Lake City, Utah 84101
Find Vivint SmartHome Arena on Facebook, Instagram, Twitter and YouTube.
Ticketing: tickets@vivintarena.com Utah Jazz Ticketing: tickets@utahjazz.com
Contact info: For concerts& events 801.325.2012 , General questions: 801.325.2000