Best Ice Cream in Salt Lake City – Top 5 list (2022)
When it comes to sweets, Utahns know how to do it. From traditional treats to innovative sweets, Salt Lake City has it all.
#5: Leatherby's Family Creamery
Starting with a UT original, founded in 1984, this family-owned ice cream shop has some of the best traditional ice cream. Made from scratch sourdough bread bowls, handcrafted specialty bread and sauces, and the creme de la creme, homemade ice cream. Leatherby's infamous banana splits are a MUST for any newcomers. With a family-friendly environment, this place is perfect for all ages, date nights, and even when you're just passing through.

📍1872 W 5400 S, Salt Lake City, UT 84129
#4: Bahama Bucks 
Coming in at number four, an innovative spin on ice cream can definitely be found at Bahama Bucks. But don't take our word for it, straight from Bahama Bucks themselves, their shaved ice is " so light and airy, it rivals Mother Nature." Mixed with creamy vanilla ice cream and topped with sweet and condensed milk, these one-of-a-kind treats are the perfect mix of light and dense that will make any sweet tooth go wild!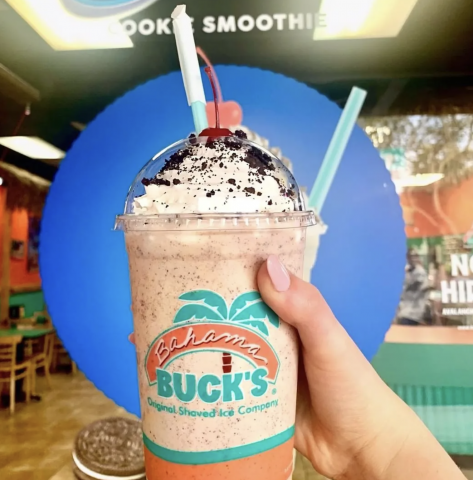 📍1015 N 500 E, North Salt Lake, UT 84054
#3: Spilled Milk Bar
Okay, hear us out, cereal AND milk, BUT frozen. Sound interesting? IT IS! This dessert bar is every foodie's dream. This ice cream cereal bar fulfills all childhood dreams. From Lucky Charms, Reese's Puffs, and Cap'n Cruch, these unique combinations are a must if you are visiting Salt Lake. Oversized milkshakes, overwhelming ice cream, and handmade cones (red velvet, coconut, creamsicle, and green matcha), Spilled Milk Bar has it all! Reminisce in your childhood today and check out their insane menu.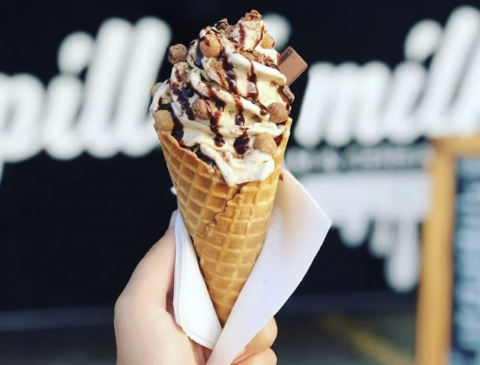 📍907 E 900 S, Salt Lake City, UT 84105
#2: Sweet Rolled Tacos 
Rolled ice cream has been around for a while, but rolled ice cream in a waffle cone taco, now THAT is next level. A "melting pot of taste," from the experience of watching your ice cream be made, and the decadent smells of freshly crafted waffle cones that fill the air, this is a place you won't want to miss. Customized ice cream experiences and a perfect Salty Lake City feel, Sweet Rolled Tacos, is where the locals go.

📍157 S Rio Grande St, Salt Lake City, UT 84101
#1: Ginger Street
This might be bold, but the ice cream at Ginger Street is debatably the best ice cream in all of Salt Lake City. Traditionally, a "Southeast Asian Hawker Style Street Food Restaurant" has five flavors of ice cream perfection (salty vanilla, pineapple, malted milk, chocolate, coconut). This small but bold restaurant has a perfect walk-up window just for ice cream lovers where it is easy to order any of the secret recipe-driven, mouth-water-inducing ice cream bowls or cones. Ginger Street is located in the heart of Salt Lake City and allows visitors to see the best parts of downtown while having the best sweet treat in town.

📍324 S State St Suite 150, Salt Lake City, UT 84111
Looking for other great foodie spots in Salt Lake City? Check out the Best Tacos in SLC and the best SLC Breweries.