Best Vegan Spots in SLC
With the explosion in popularity of vegetarianism and veganism came the rise in plant based options around Salt Lake. You know, the best part about vegan food is that anyone can eat it. Whether you consume meat or not, it won't matter at these restaurants! You won't be able to tell the difference after trying these creative eateries unique recipes. Below you will find some of our favorites. 
1. Yumz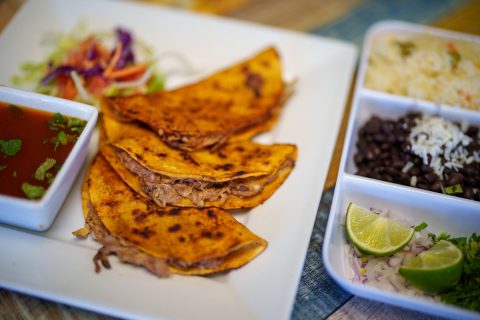 Being named the Best Vegan Restaurant in 2022 makes this no surprise. Yumz offers made from scratch, vegan latin food. Famous for their vegan birria tacos that are pictured above, you can not go wrong all the way down to their pastries. Their menu is filled with vegan remakes of all your favorite mexican dishes. They are rated 4.9 stars on Google reviews. Check them out at 3940 s state street 

2. Vertical Diner
Established as a healthier spin off of an American Diner, VD truly has something for everyone. Everything is deliciously made in house, according to the season. They offer a range of items like tacos, mac n cheese, "traditional" American breakfast, fried brussel sprouts, chili, protein power bowls and curry all the way to cocktails, wine + canned beer… What more can we say? The list goes on. They are open everyday 9am-10pm which is a sweet bonus! They are rated 4.4 stars on Google reviews. Find out for yourself at 234 w 900 s 

3. Vegan Bowl
If you are in a Vietnamese food mood, you have to try Vegan Bowl. They've created vegan classic Viet dishes that perfectly mimick their originals. Also, when you order to go they package your meal in reusable containers. Bring them back and receive 50 cents off your next purchase! They have 4.7 stars on Google reviews. Go try them at 8672 s Redwood road 

4. Buds Slc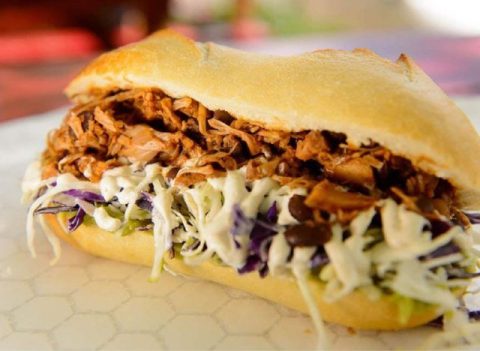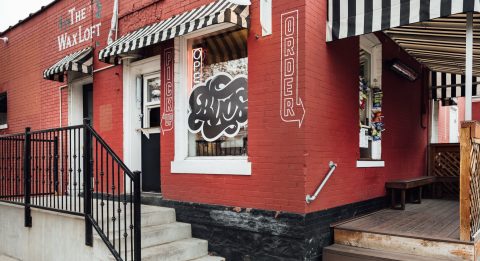 With their meat substitutes, Buds will have you questioning everything. Also made from scratch, in house, they have a smaller menu of all the classic sandwiches you traditionally see at food joints. The "BBQ" pictured above is made with slowly churned jackfruit that is far better for your health than real pulled pork, all the while identical to the texture. The portions at Buds are generous in addition to being competitively priced at about $7 (a great bang for your buck)! They had the goal in mind of making nutrient dense, affordable meals and it's safe to say they triumphed. They are rated 4.8 stars on Google reviews. Visit Buds at 509 e 300 s 

5. Sweet Hazel & Co.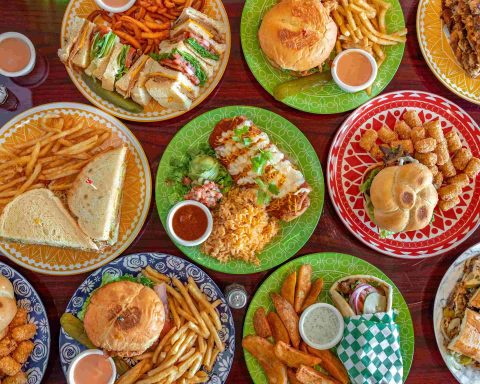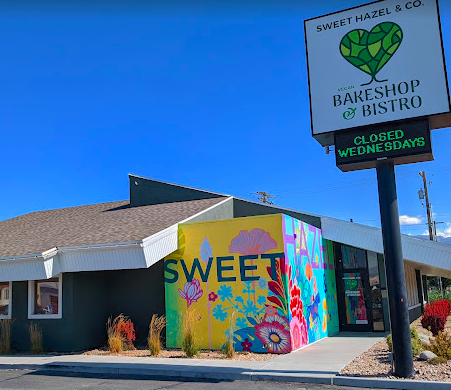 Beginning as a bakery, Sweet Hazel & Co. has not only delicious treats to curve your sweet tooth, but they expanded their menu to bistro items to satisfy your salty cravings as well. They founded the establishment under the idea of inclusion so that anyone can eat their food. They remake healthier options of popular treats like snickers, twix and almond snix completely dairy and egg free so that anyone with health restrictions can enjoy. They are rated 4.9 stars on Google reviews. Eat with them at 282 w 7200 s
**Bonus!** Interested in a drink before/ after? Our site is filled with a variety of Salt Lake City related content. Be sure to browse for the latest recommendations of bars, breweries and coffee shops. 
Find this article on other sites such as Pinterest