Must-Try Boba in Salt Lake City
Our Top Picks: 3 Best Boba Shops – Salt Lake City
If you're looking for Boba aka Bubble Tea in Salt Lake City, we have three recommendations for you! Additionally, they're all family friendly. Getting boba is a great alternative to going to a coffee shop, and these three are sure to impress!
Tiger Sugar
Have a day in China Town! Located in the heart of Salt Lake City China Town, Tiger Sugar's Salt Lake City location is just as good as the other Tiger Sugar chains which originated from Taiwan. Tiger Sugar's signature boba tea, brown sugar milk tea with cream mousse, is a must-try. Fun fact: Tiger Sugar got its namesake from the appearance of the tea. With a bold flavor of signature, made-in-house brown sugar syrup, cream mousse on top brings a nice dimension of texture. If you want to try something new, Tiger Sugar also has a strawberry mochi drink which is amazing. Trust us, just try it. All in all, Tiger Sugar makes up to its reputation of being the O.G bubble tea store.
Find their entire menu here.

Tea Bar
If you are nearby Sugar House and looking for good boba, Tea Bar is the place to be. Located in the heart of Sugar House and locally owned, Tea Bar offers customizable boba drinks with the best, soft tapioca pearls. Tea Bar's popular drink, Thai tea boba and honey dew milk tea boba are their must-trys. In summer, Tea Bar is the best place to be with outdoor seating and nice paths that are walkable to nearby bars and restaurants. Not only that, Tea Bar offers a quick and delicious snack menu and a loyalty stamp card that gets you one drink free after ten.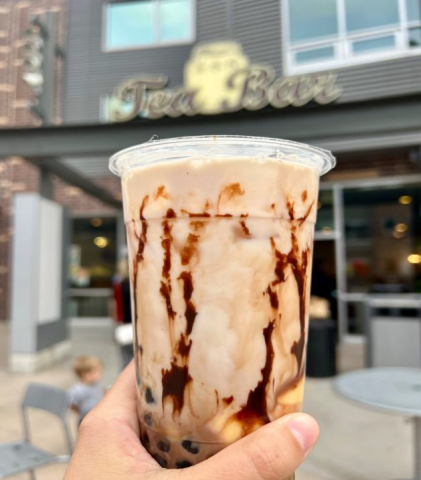 Vivi Bubble Tea
Calling all my social media lovers – Vivi Bubble Tea not only offers boba tea with great flavors. It also has the cutest atmosphere, which is 100% Instagram worthy. The pink theme selfie walls with neon signs and the menu that is oh-so-poppy, this is the place to be if you are looking for a place to hang out with your friends and take pictures. Tip: try their popcorn chicken. A hint of garlic and pepper on a crispy and juicy fried chicken will make you rethink the definition of popcorn chicken.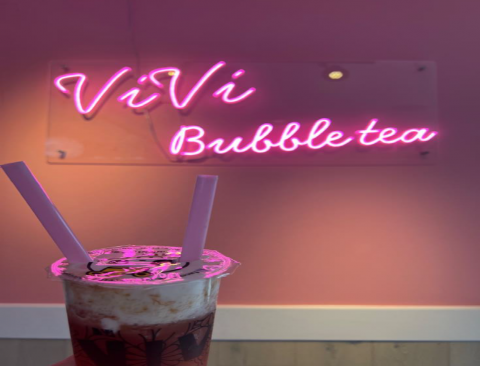 Looking for lunch places to eat with your boba? Check out Korean BBQ and Plant Based Restaurants in Salt Lake City!