Resort Canyon Hike Around Lake
Silver Lake Loop at Brighton
Things to know:
Distance: 0.9 mile loop
Fees: None
Elevation gain: 55 feet
Rated: Easy
Kid friendly: yes
Pet friendly: No. Animals are not allowed in the canyon.
Bathrooms: yes
Time frame: Count on 1-1.5 hours for picture taking and rest
Directions: Alltrails
More: click here.
Other:
Mosquitos LOVE this place! Take repellent.
This is in the watershed. Getting in the water is not allowed.
This trail closes in winter as it is part of the Nordic Center and used for winter activities .
It is a very popular hike and can become busy. Be mindful of others.
Leave No Trace-pack it in, pack it out. Leave it better than you found it.
Other easy hikes in Utah: click here.
Other hikes for fall colors: click here.
Silver Lake Loop Hike Overview
Silver Lake is a beautiful lake at the top of Big Cottonwood Canyon at Brighton Resort. Don't get it confused with Silver Lake up American Fork Canyon, as this is much different! This is a very popular 0.9 mile loop hike that has a boardwalk, dirt trail, and a paved trail, so it's pretty unique. There is a large parking lot with an overflow across the street. The parking lot will fill up as young families love the easy trail, beautiful background, and cooler temps. But there is plenty of trail for all to enjoy. There are also separate viewpoints that can take you out onto the lake for some fun photo ops.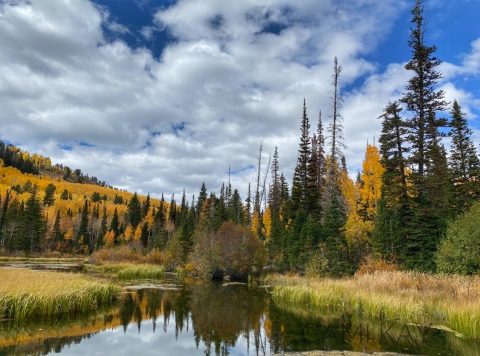 Silver Lake is an excellent loop trail for hikers of almost any age. A boardwalk from the trail parking lot extends into the grass along the lake shoreline. It has a beautiful location at the top of the mountain, next to an alpine lake.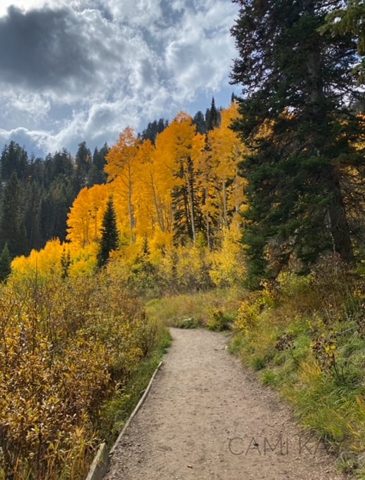 Moose, deer, squirrels, and birds are very common residents of Silver Lake and are often seen on the trail, so watch your little ones close! Fishermen are also common here and fish along the shore, the docks, and right on the path. (National Park Services recommend to stay at least 25 yards away from Moose. Here's more information: click here. 
This lake has picnic tables by the visitor center and parking lot, benches along the trail, and plenty of places to sit and enjoy the view. On warm summer days it'll be tempting to wade your feet, but remember this is a watershed, so getting in the water is not allowed. Animals are not allowed in the canyon, so leave Fido at home! (This canyon is a watershed. Click here for more information on watersheds in Utah.)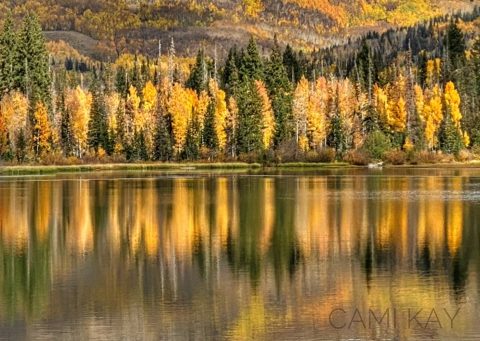 Expert Tip
There are several trails that branch off from the lake, so if you are feeling adventurous, you can check out nearby trails. But if you're here for the beauty and for an escape, you won't need to look any further!