Best Ski Resorts in the Salt Lake City Area
Overview
Utah has always been known for its light powder and epic ski resorts. In fact, skiing near Salt Lake City is known to be the home to some of the best ski mountains in Utah, let alone the country! A quick weekend trip up to Big Cottonwood Canyon or Little Cottonwood Canyon will have you in awe as the Wasatch Front towers over you. With an average snowfall of over 500 inches at Alta each year, there's no shortage of fresh snow to ski and snowboard. With all of this in mind, it's safe to say there's a little something for everyone in the Cottonwood Canyons.
Big Cottonwood Canyon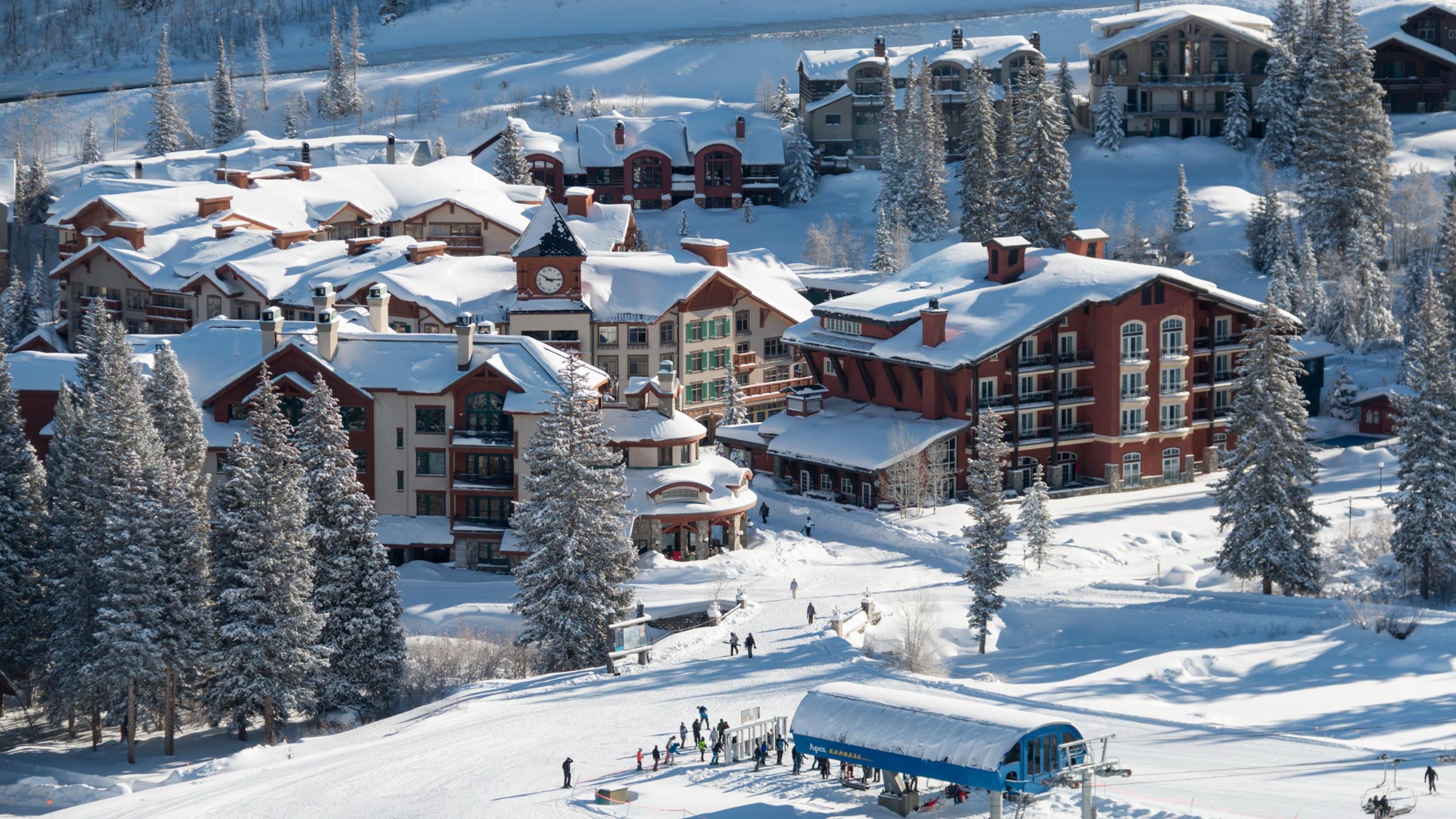 Big Cottonwood Canyon is home to both Solitude Mountain Resort and Brighton Resort. Only 30 minutes from downtown Salt Lake City, Solitude allows for skiing and snowboarding on over 1,200 acres, in addition to some exciting backcountry access. Moreover, plenty of lodging options are available in Solitude's village, along with great dining options on and off the mountain.
Just up the road a bit, Brighton sits at the top of Big Cottonwood Canyon. Since kids ten and under can ski at Brighton for free, this resort has always been a family favorite. Also, with impeccable grooming, as well as chutes and trees, families can ride lifts together, take different trails, and all still meet at the bottom. Lastly, Brighton's season long night skiing offers a different take on an iconic mountain – for anyone willing to brave the cold.
Directions to Big Cottonwood Canyon:
From I-215 belt route, head east from Exit 6, and follow Brighton & Solitude ski area signs. Turn from Wasatch Blvd, and head straight to Brighton Ski Resort. Drive straight through to the top of the canyon enjoying the scenic drive on the way.
More info on Solitude/Brighton can be found at the links below:
https://www.solitudemountain.com/
Little Cottonwood Canyon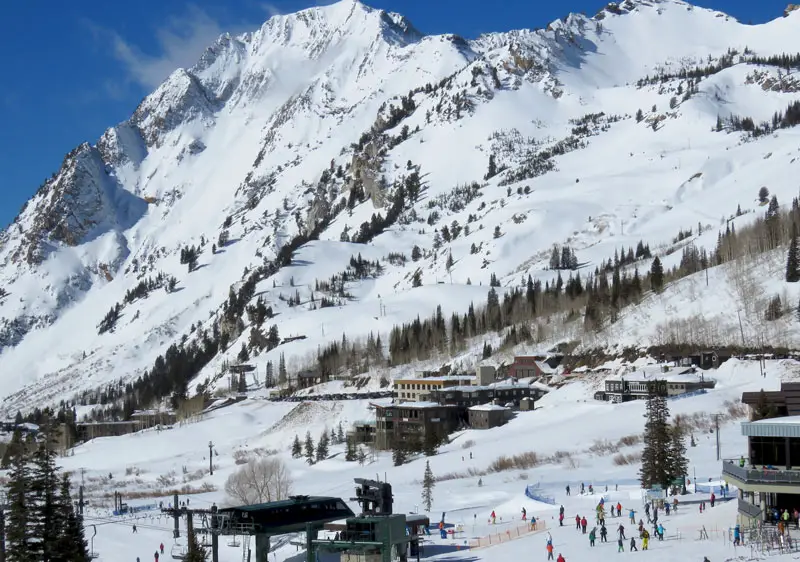 Little Cottonwood Canyon is home to Snowbird and Alta Ski Area. Snowbird is located just six miles up Little Cottonwood Canyon, and offers a very scenic 45 minute drive from the Salt Lake City International Airport. The resort has a wide variety of terrain to explore, and allows for endless opportunities. Additionally, Snowbird boasts Utah's longest ski season, with over 500 inches annually. As recently as 2019, Snowbird stayed open all the way until July 4th.
Continuing up Little Cottonwood Canyon, Alta Ski Resort presents some of the best skiing in Utah. Known for its deep powder days, Alta has a unique way of drawing employees and guests back each season. With over 547 inches of annual snowfall, powder skiing tends to be a way of life up at Alta. With some even self-proclaiming themselves "Altaholics" – as seen on the infamous shirts scattered across the base area – this place is just different!
Directions to Little Cottonwood Canyon:
From I-215 continue east to the canyon on U-210 looking for signs for Snowbird and Alta. Following the signs will lead you straight to the resort.
More info on Snowbird/Alta can be found at the links below:
Book Your Trip
With something for everyone up in the Cottonwood Canyons, your next trip to Salt Lake City is a no-brainer. The Wasatch Front has so much to offer, including world-class skiing that's just a short drive away. Don't miss your chance to get some of the famous powder that coats these mountains each winter. There truly is something for everyone around here, so book your trip today!
Want to learn how to Ski? Feel free to check out our other article for more information
In case you get hungry while skiing, we have great options for a quick lunch.
Sources
https://www.skiutah.com/explore/snow
https://www.skiutah.com/members/solitude
https://www.skiutah.com/members/brighton
https://www.skiutah.com/members/snowbird
https://www.skiutah.com/members/alta
https://www.powderhounds.com/USA/Utah/Alta.aspx