Sundance Resort: Utah's Premier Escape
In 1968, actor Robert Redford purchased hundreds of acres of Utah landscape now known as Sundance. Since then, Sundance Resort has become one of Utah's finest and most visited resorts. Known for its affiliation to the world-renowned film festival, dynamic ski slopes, and picturesque hiking trails, Sundance has outdoor activities suitable for all ages, all-year around.
Utah's Best Slopes and Trails
Located just 50 miles south of Salt Lake City, Sundance Resort consists of 44 runs of world-famous Utah snow for both skiers and snowboarders. Winner of 2019 Traveler Readers' Choice Award for Best Ski Resort in North America, any skier or snowboarder of any skill level will find plenty of suitable slopes. Ever been night skiing? Sundance offers select days for your to ski under the stars! For those who prefer two wheels, Sundance also offers over 25 miles of lift accessible mountain biking trails. These trails are maintained by resort professionals and are waiting for you!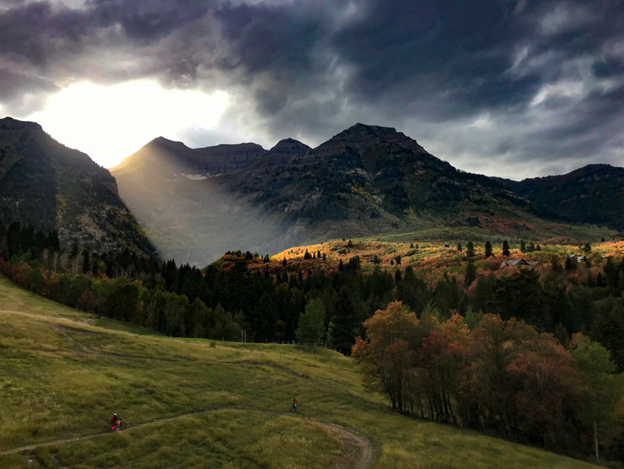 Take in Utah's Beautiful Scenery
No matter the time of year, Sundance offers you the ability to take in some of Utah's most picturesque outdoor sites in various ways. 10 miles of trails are waiting to be explored by hikers of all abilities, including hiker guided tours that promise to be worth your time. Look up and you will see Mount Timpanogos, Utah's 9th highest peak and one of the state's most popular hikes. If you're looking for a good meal with a view, Red's lift will take you up to Bearclaw Cabin where you can take in the Wasatch Mountain Range with delicious food options. For those unafraid of heights, take in Utah's landscape soaring through the sky with the resorts zip tours.
Luxurious Lodgings
One of Sundance's unique features are the amount of comfortable lodging options for visitors. Whether you want a getaway with your significant other, or are looking for a cabin to fit the entire family, options are available for everything in-between. And with easy access to resort slopes, restaurants, and spa's, you can enjoy everything the Sundance Resort has to offer.
For other scenic towns, check out this post.