Changing Lake Levels in Southern Utah
Lake Powell is an amazing and beautiful vacation hot spot perfect for boating, fishing, exploring, relaxing, jet-skiing, paddle boarding, and much more. This attraction is a man-made reservoir on the Colorado River in both Utah and Arizona. Moreover, Lake Powell is massive with an area of 254.1 square miles.
However, climate change and Utah's current drought has caused a lot of implications for Lake Powell and its vacationers. Most of these implications are stemming from the decreased water level in the reservoir. Lake Powell Database shows how the elevation and content and total inflow of water have drastically changed over the years. For instance, the total inflow of water is 2,807,587 acre-feet; this is 36.42% of June 22nd average of 7,687,575 acre-feet. Additionally, by content, Lake Powell is 34.6% of full pool and is 138.78 feet below full pool elevation (3,700). As one can infer, these decreasing water levels have been causing a lot of problems to vacationers and the economy in the area. Within the year 2021, there has already been visible changes to the lakes water levels.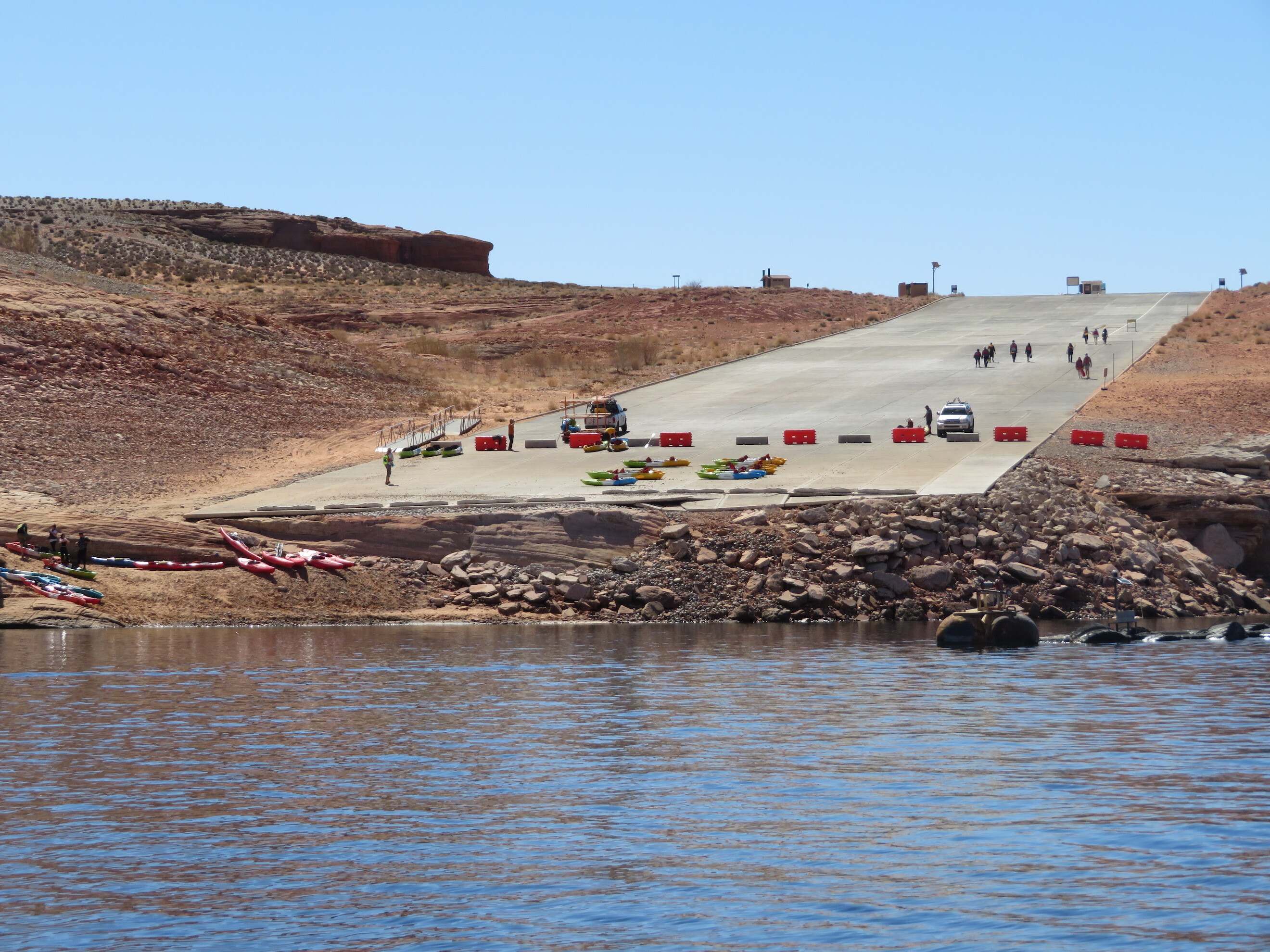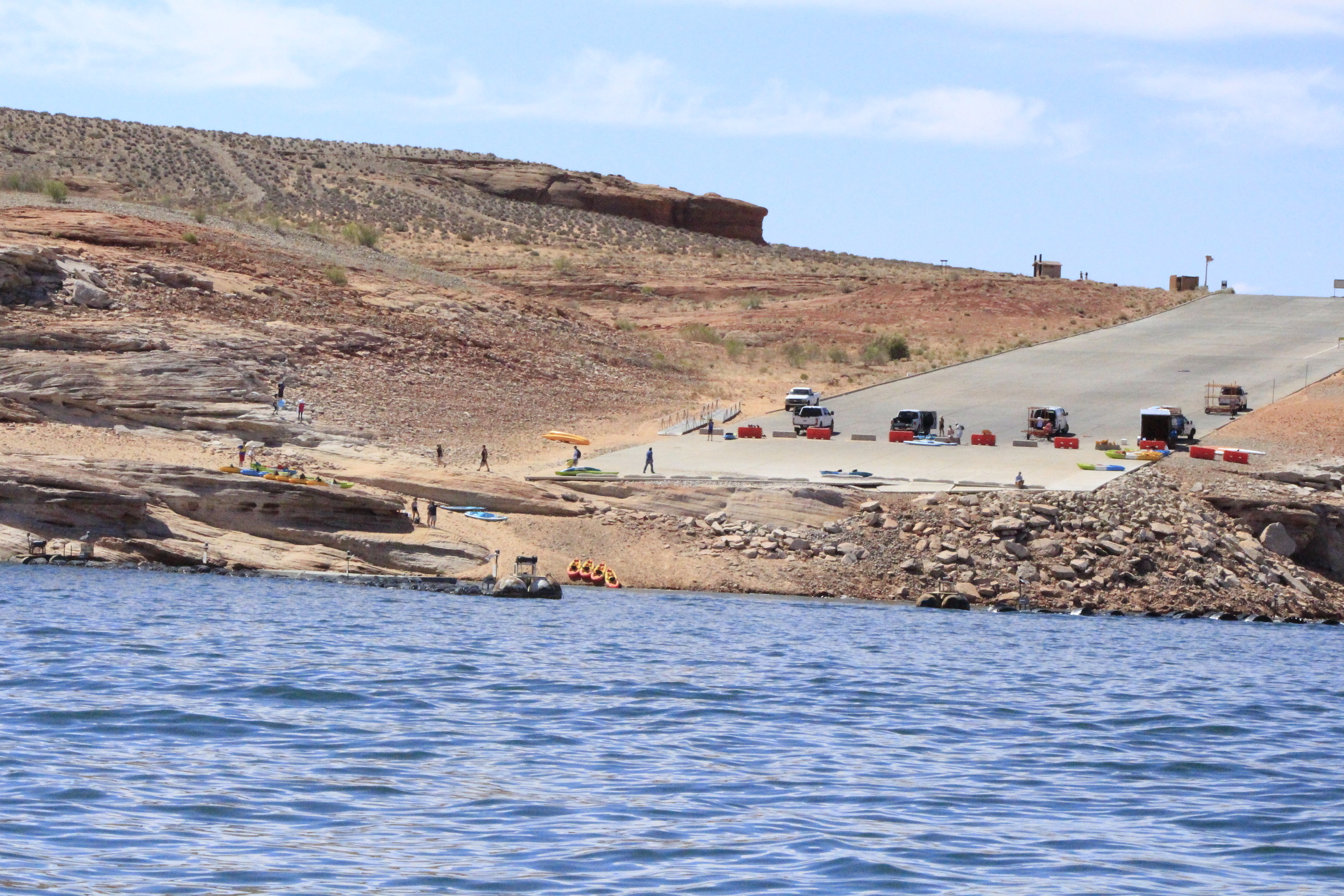 One of the major implications of lowered water levels is the closure of launch ramps and the challenges of getting boats in the water. For instance, nps.gov has stated that the launch ramps from Hite, Bullfrog Main, Antelope Point Public, and Wahweap Stateline are closed to motorized vessel launch. These are a lot of the main launch ramps to get your boat onto Lake Powell in both Utah and Arizona. Boat owners that needed maintenance on their boats and pulled them out of the water to get worked on are now unable to get their boats back into the water. Even smaller motorized boats and kayakers are limited in launching from specific ramps due to low water levels.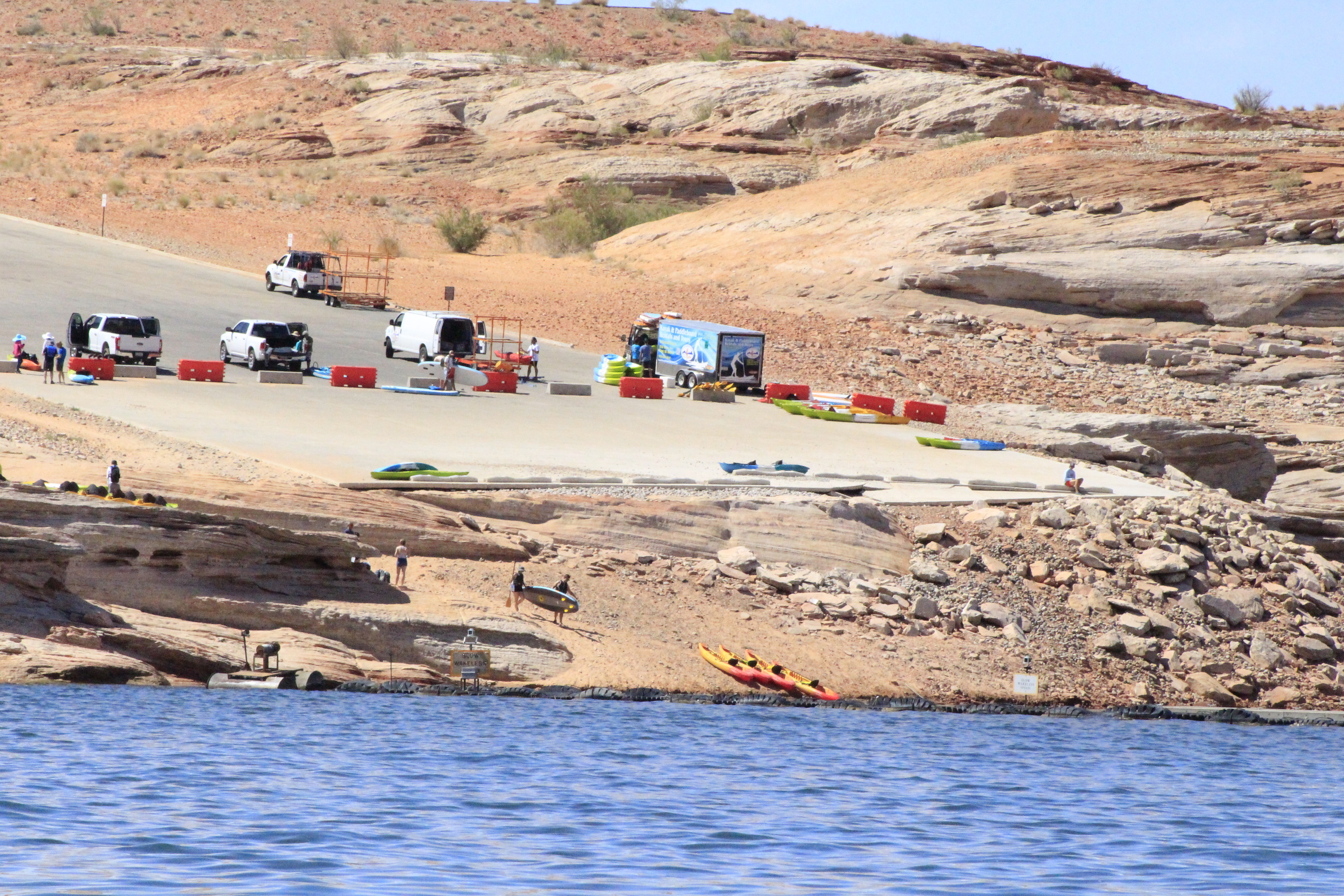 These constant decreasing water levels have resulted in a constantly changing landscape. Climate change has mostly affected the shoreline of Lake Powell. The national park service has stated:
"Significant changes to the shoreline will affect the usability of boat launch ramps throughout the year, especially in warmer months. We ask visitors to plan ahead and prepare for longer lines, limited parking, and congestion at boat ramps and docks. To relieve launch ramp congestion, please ready your boat at a nearby parking lot before driving to launch ramps. View the current status of your preferred launch destination before heading to the lake.
On Lake Powell, boaters should be aware that as water levels drop, channels may narrow leading to increased boat congestion. Boaters should exercise caution in all areas of Lake Powell. Availability of restrooms, floating walkways, pump-out, fuel, and convenient stations may vary. View the current status of on-lake facilities."
These implications have negatively affected Lake Powell and have made some activities more dangerous. For instance, there have been many deaths from cliff jumping throughout the years, possibly due to the decreasing water levels, at Lake Powell despite it being prohibited on the reservoir. Lowering water levels are taking a toll in the majority of all the lakes, rivers, and reservoirs that span over Utah. All in all, visitors should be aware of the changes that are occurring within Lake Powell and all other recreational bodies of water to plan accordingly and play their part in protecting our public lands. Be sure to prioritize planning ahead and weighing out the pros and cons as an essential key to having a productive and enjoyable experience at Lake Powell.