Is a Ski Trip to Deer Valley Worth It?
Park City, Utah is a mountainside town in northern Utah that boasts a big reputation! With world class snow falling in this winter wonderland leading to exceptional skiing and snowboarding, there is no question what draws thousands of visitors each winter to a small town in Utah! Though it might be small in size, it is not small in number when it comes to places to stay for all those travelers! There is a wide variety of accommodations for every budget. However, does spending more to stay at a nicer resort for that once in a lifetime ski trip really pay off? Let's pick one of the best, Deer Valley Resort for example, to determine is it worth the price tag?
Lodging
When it comes to finding lodging at Deer Valley, travelers are pleasantly surprised at the different options available for their choosing!
Montage Deer Valley
The first lodge on the list is the Montage. This is an elegant retreat situated right at the base of the mountain. The view from the 35,000 square foot spa is the perfect place to watch the fresh snow fall. If you want to know about the experience at the Montage, you can read recent customer reviews on TripAdvisor. If the Montage is for you, don't forget to check out the Montage Packages and Special Offers to help you book your perfect getaway!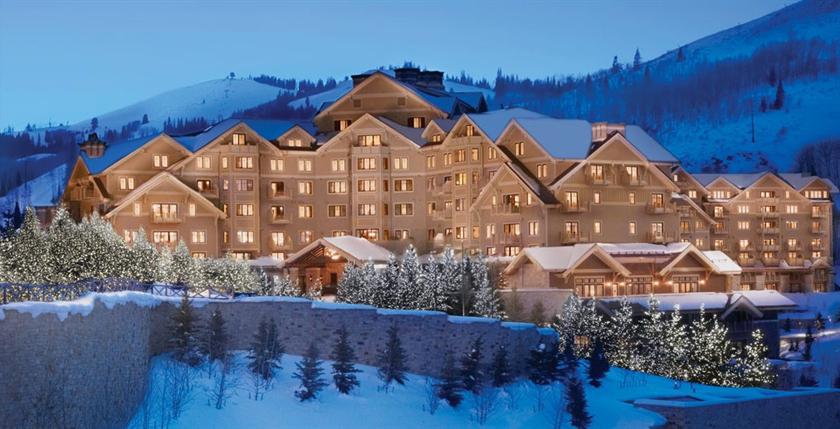 St. Regis Deer Valley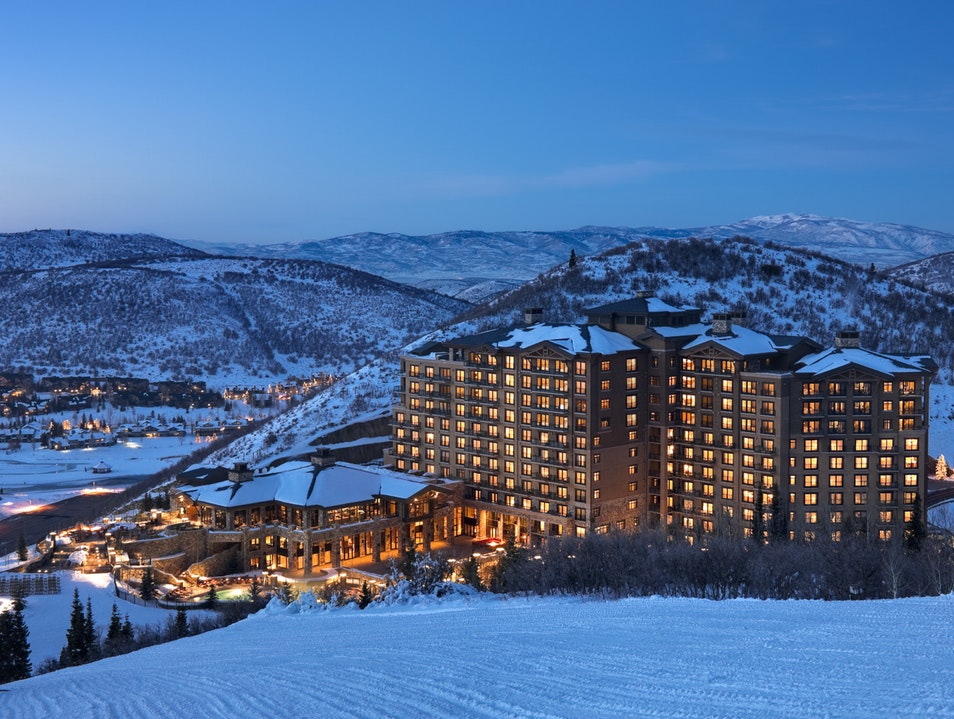 A second beautiful lodge to consider would be the St. Regis. This lodge rises from the trees and seen from miles around! With the stunning architecture, it allows the guest break taking views from any room! If you would like to view the snow-covered mountain or look out over the valley, you will be sure to find a spectacular view no matter where you look!
Stein Eriksen Lodge Deer Valley
Another incredible lodge is the Stein Eriksen Lodge. With reviews claiming it's one of the best resorts in Park City, you can not go wrong choosing to stay here. They have taken into account every little detail to provide an experience you will never forget! You can also check out the Stein Eriksen blog to discover what's happening at the lodge. From world class dining and wineries for adults to indoor camp outs for the kids, you wildest dreams are set to come true while checked in at Stein Eriksen!
Dining
Deer Valley Dining and Apres Ski:
 At Deer Valley Ski Resort, dining is an integral part of getting the complete Park City ski vacation experience. One of the best parts of choosing Deer Valley Park City as your chosen favorite of Utah Ski resorts, is that it has the best places to eat in Park City all in one place. Deer Valley Resort has a variety of dining options that you can't find at any other ski resort — from casual, on the go family-friendly dining to leisurely fireside dining to elegant fine dining, Deer Valley is without a doubt the best location for a fun Park City dining experience.
For the Kids:
Deer Valley's very own coffee shop located in the Snow Park Lodge to warm up with a cup of hot chocolate or grab a quick snack. On that topic, if you have the time during your busy ski day, make sure you stop by the St. Regis at Deer Valley between 3-5pm for the best hot chocolate in Park City. Also, don't forget Park City falls short when it comes to frozen yogurt but Quincy's on the level of Snow Park Lodge next to Jan's Ski Shop, has authentic frozen yogurt with the ability to customize your own fun creation and choose your own toppings.
For a Leisurely Lunch in Between Runs:
Ski right up to Royal Street Café, located mid- mountain at Deer Valley's Silver Lake Lodge and enjoy a casual, but delicious lunch. For the seafood lovers out there—make sure you try Royal Street Café's fresh Dungeness Crab Tower or the incredibly rich and flavorful crawfish bisque. Maybe you're planning on leaving the slopes early? Head to Deer Valley Grocery Café on your way out for an affordable meal and make sure you get an order of Deer Valley's turkey chili nachos to go!
For the Snow Bunny:
You are an official snow bunny if you use "Apres Ski" as a verb and your favorite part of hitting the slopes is skiing a few runs, then spending the rest of your time sitting comfortably with a cocktail in hand. If this sounds like you, you absolutely have to visit the Veuve Clicquot's Park City Champagne Yurt tent and Après Ski Lounge, located at the bottom of Empire right outside the Montage Deer Valley. A glass of bubbly may be $28, but it's worth it to unwind, relax and sit fireside while your kids are in the good care of Deer Valley's acclaimed ski school instructors (click here to find more information on Deer Valley's ski lessons.)
More information on Apres Ski Locations
For Date Night—The best fine dining in Park City:
With Montage Deer Valley, St. Regis Deer Valley, and Stein Eriksen Lodge all having some of the top restaurants in Park City residing on the best slopes in Utah, this date night out in Park City will not disappoint. Trust us, it's worth finding a babysitter.
Our recommendation: Enhance your overall ski vacation experience by going to the Apex restaurant located inside of the Montage Park City or J&G Grill located inside of the St. Regis Park City Note: make sure you take a ride on the funicular if you go to St. Regis, just to add to your whole ski vacation experience. If you go to Stein Eriksen, our recommendation would be to go to their infamous Sunday brunch, rated the best brunch in Park City before you head out to the slopes to start your Park City Ski day out right.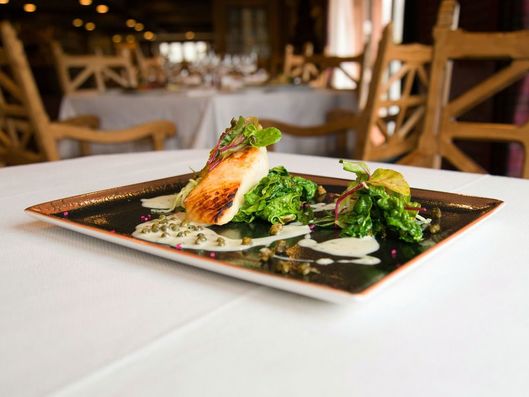 Regardless of the occasion, Deer Valley Ski Resort has something to offer everyone from families, to couples, to large groups. Deer Valley prides themselves on providing high quality ingredients from locally sourced products and unique preparations that will suit anyone's fancy.
Click here to see a complete list of the best restaurants in Deer Valley.
Skiing
Truly a winter vacation to Utah would not be complete without skiing on "the greatest snow on earth" ski resorts.  Deer Valley is one of those resorts but it truly puts a first class experience into your skiing experience.  Deer Valley for years has been known for an international destination in the winter.  Many people not only from Utah come flock to this resort to experience its wonderful terrain especially celebrities. 
If you are new to skiing or have never skied before, do not be afraid. Deer Valley constantly grooms it's ski hill so you are traveling down a nice groomed hill without having to worry about carving your own path.  If you are still scared of skiing or haven't done it much, Deer Valley has exceptionally ski instructors to show you how to ski.
What they cater to mostly at Deer Valley is beginner to intermediate runs. However, Deer Valley does offer technical difficulty for the black diamond enthusiast out there There is truly something for everyone on Deer Valley's ski hills which makes it a great family resort.
Sadly, if you are a snowboard looking to ski the slopes of Deer Valley, you won't be able to get past the entrance gate of Deer Valley. This is because Deer Valley is only for skiers.  It is only one of the few resorts out there that prohibited snowboarders from snowboarding their hills. If you are someone that is intimidated by snowboarders then Deer Valley is the resort to be at.
It truly offers a ski only experience giving you the best skiing experience you can ask for.  I will put the first class experience in your ski experience making your winter vacation feel like a paradise. Give Deer Valley a ski and you'll see what all the buzz about this resort is.
For more information on Deer Valley skiing click here
Mountain Biking
What if you can't make it to the first class slopes in the winter time? Fear not, Deer Valley has you cover in the Summer with its wonderful biking trails! Deer Valley is very well known for their expansive and professionally maintained chairlift accessed bike park. With trails ranging from beginner to triple black diamond, they are sure to have options for the whole group.
Beginner
Of the wide variety of trails offered chairlift access, some of the most popular beginner trails include Holy Roller and Ross Hill. These are the only two marked beginner trails where riders will be able to find fun and flowy single track, offering the ability to roll everything slowly, or start to pick up the pace with more speed. Beyond these two mountain bike trails, guests will have many options to where they can take their new found skills to the next level.
Intermediate
When it comes to trails of intermediate difficulty, Deer Valley has a large selection of trails to choose from. Ranging from jump trails, fast and flowy single track to more technical and rocky winding trails. Some of the most popular of the intermediate trails include: Tidal Wave, Bow Hunter and the newly added Undertow.
Tidal Wave Jump by Jared Hargrave

Bike Trail by Deer Valley Resort
Tidal wave, known for its fast and flowy jump line is sure to take your breath away among the sequence of many consecutive table top jumps. A personal favorite for a large portion of the large local community, this trail is a must for anyone looking to carry speed and pop their bike into the air. Bow Hunter is another popular trail at the resort, well known for its breathtaking views and direct connection to other trails and areas of the resort. Short and sweet, this 4,300 ft trail has a 150 ft elevation gain, but offers some of the best views of the surrounding landscape. Finally, Undertow is new for the 2019 season and is known for its fast, flowy, and berm covered descent. Quickly to become a fan favorite at the resort, the two mile track descends over 2000' and offers riders with plenty of opportunities to practice their pumping and cornering techniques.
Expert
For advanced riders looking to challenge themselves with larger jumps, more technical single track and steep descents, Tsunami, Aspen Slalom and Dog Pound need to be at the top of your list when you visit Deer Valley Resort.
Professional
Last but certainly not least, Deer Valley is home to some of the most technical and demanding singletrack in the Wasatch Range. Trails such as: Fireswamp and Thieves Forest demands a rider's expert ability and close attention to the loose, rocky and narrow trails winding through the forest. Not for the faint of heart, these trails are enough to make onlookers quiver. Home of several professional downhill races, these trails are grueling and only designed for those willing to push their limits to the next level
For more information on Deer Valley's Mountain Biking click here
Conclusion
Utah is known for it world class skiing and home to "the greatest snow on earth".  What is even more great about Utah aside from skiing that many of these wintry homes for skiing offer year round activities for you to enjoy.  If you can only make it to Utah in the summertime, you will be treated to some of the best mountain biking you can experience like at Deer Valley.  What is offered year around is Utah's exceptional food and lodging for you to stay at. Deer Valley is home to that exceptional food and lodging experience that makes your mountain biking or skiing an average experience into a first class experience.  If you are a Utahan looking for a new place to ski/mountain bike or you are a traveler who is looking to come to Utah give Deer Valley a visit. They will truly make your skiing, mountain biking, eating, and lodging into a wonderful experience for you. Deer Valley is truly the resort to be at and see.