Fiery Furnace, Arches National Park
What is Fiery Furnace
Fiery Furnace is a popular and challenging hiking trail in Moab Utah. It is known for its sandstone arches. These arches include the skull arch, crawl through the arch, and the surprise arch. This trail is littered with beautiful landscapes and wildlife. It gives the more experienced trail climber a challenge. An important disclaimer, you cannot adventure through the trail unless you have an individual hiking permit or a ranger tour, and no children younger than 5 are permitted. You can find more information on your trip to Fiery Furnace here at Arches National Park Services.
Directions to Fiery Furnace
Once you get to Moab, go north on US-191 to the Arches Entrance Road. Turn right and head to the visitors center a short 0.8 miles down the road to obtain your permit or ticket to your guided hike. From the visitors center, go 14 miles down the Arches Scenic Drive until you arrive at the Fiery Furnace viewpoint.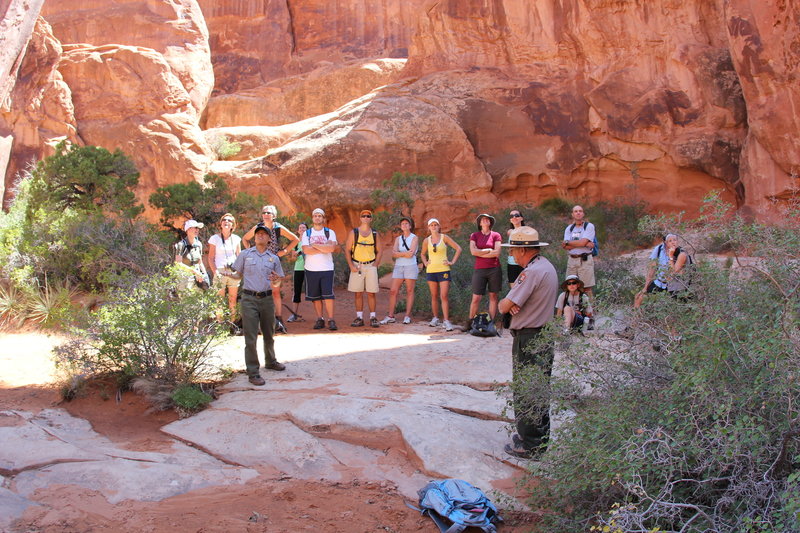 Pricing
-Ranger-led loop hikes: $16 for adults, $8 for children ages 5-12
-Ranger-led out and back hikes: $10 for adults, $5 for children ages 5-12
-Permits for non-guided hikes: $6 for adults, $3 for children ages 5-12, $3 for Senior/Access pass holders
Best season to Visit Fiery Furnace
The best time to visit the Fiery Furnace between September and early November when the heat is less oppressive.
Essentials required for the Fiery Furnace
-Hiking backpack
-Weather-appropriate clothing (think moisture-wicking and layers)
-Hiking boots or shoes
-Plenty of food
-Plenty of water
-Navigation tools such as a map and compass
-First-aid kit
-Knife or multi-tool
-Sunscreen (Spf 30 and higher)
If you are interested in discovering other hiking trails around Utah, you can find additional information on the seven slopes website.
https://www.sevenslopes.com/easy-hike-to-utah-waterfall/
https://www.sevenslopes.com/5-best-bike-trails-in-salt-lake-city/